Where Are They Now?
Welcome to a new feature on our website, sharing stories of Darell Alumni as they continue their journeys out into the wide world.
We pride ourselves here at Darell in preparing our children to be ready to face the next stage of their lives with confidence and kindness. We were especially happy to have this recognised in our recent Ofsted inspection by being given an Outstanding rating for personal development.
We love to hear how our past pupils are getting on, and would welcome any more stories you may have to share.
Matthew Halewood
Matthew's family is based in Mortlake and chose Darell because it came across as a warm, friendly and happy school. Matt joined the school in nursery and stayed through to Year 6, finishing in 2015.

Matt's favourite subjects at Darell were maths and computing, plus he also enjoyed sports - taking part in any sports at the school as well as events/competitions against other local borough primary schools. He also enjoyed school events such as performing with the choir at the Rose Theatre, and a class trip to the National Physics Laboratory (NPL), which helped confirm his interest in STEM subjects. He made some lovely class friendships, both with children from local families and also children from abroad (including France, Japan, New Zealand and Germany!).

From Year 7 to Year 13, Matt studied at RPA (Richmond Park Academy). He continued playing football with KPR (Kew Park Rangers) - which he'd joined whilst at Darell - and at 15, he left his local tennis club and took up rowing for the next three years.

His enjoyment of maths took Matt up to A Levels, where he achieved an A in the subject. He was offered a place at Bristol University (his first choice Uni) to study Engineering Mathematics and is about to start his second year there. He still enjoys sport and has just done the London to Brighton bicycle ride, raising money for Young Lives versus Cancer.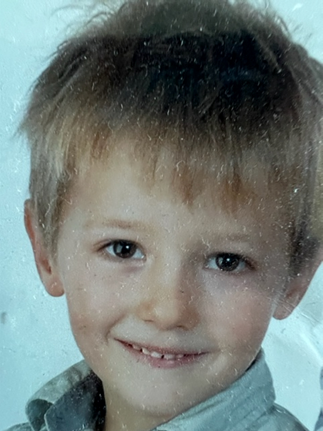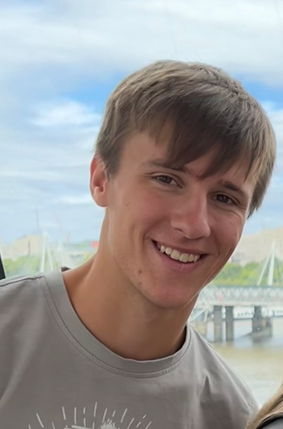 School Photo And now
Hannah and Thomas Methven
From a very local family, who were keen for their children to join their community school, (you can see the school from their front door!), Hannah joined Darell in 2005 and Thomas in 2007, having both attended Barn Nursery.
Hannah went on to Tiffin Girl's School for her GCSEs and A-levels. She always enjoyed art right from reception age. Wishing to pursue a creative future, she completed an Art Foundation Course at Ravensbourne University in London and found she really enjoyed Games Design, and so chose to work towards a degree in Games Design and Development, staying on at Ravensbourne. She graduated with a First Class Honours Degree in 2023, and is currently job hunting. Other interests now include historical costume, making some of her own clothes and Cosplay outfits, along with writing and drawing.
Thomas went from Darell to Richmond Park Academy for his GCSEs, then chose to do his A-levels at Grey Court. Unfortunately, this coincided with Covid online learning, but he achieved the grades he needed to study Civil Engineering at Sheffield University, where he is now in his third year, but planning to do a full Masters after a year out in industry. He is continuing an interest he had right from the beginning from home through his years at Darell and onwards, of constructing things, and finding out how they work – he would often bring in items to school that he'd made at home, such as a model trebuchet and boat. He joined the Scouts while at Darell with a couple of friends from his class, and stayed on to become a Young Leader. His current hobby is kayaking.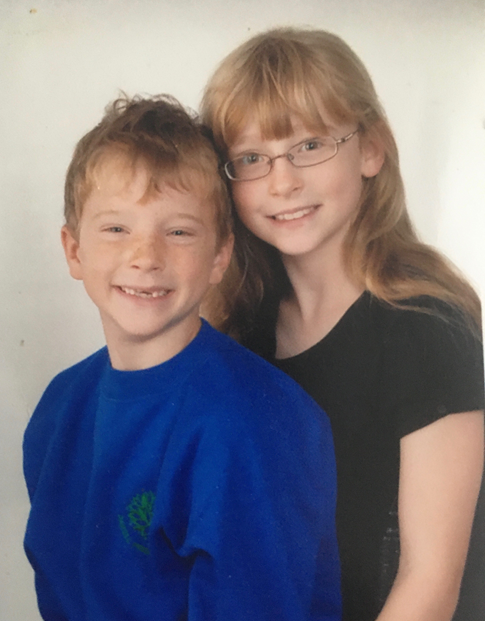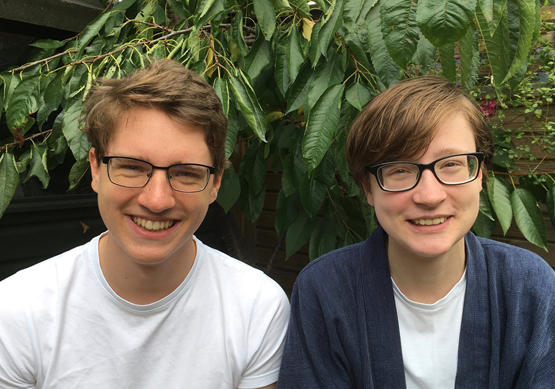 School Photo And now