Tiger Class (Year 1)
Click here to view Tiger Class Curriculum Newsletter
Click here to view the Top 100 Books for Year 1 and 2
Click here to view Key Instant Recall Facts for Year 1
Florence Nightingale
As part of our topic on keeping healthy, Tiger Class had the opportunity to meet Miss Nightingale and hear all about how she became known as the "Lady with the Lamp". We found out how she became a nurse, why she went to the Crimea and how she improved conditions for the soldiers and nurses. We helped her to clean the hospital and care for the injured soldiers.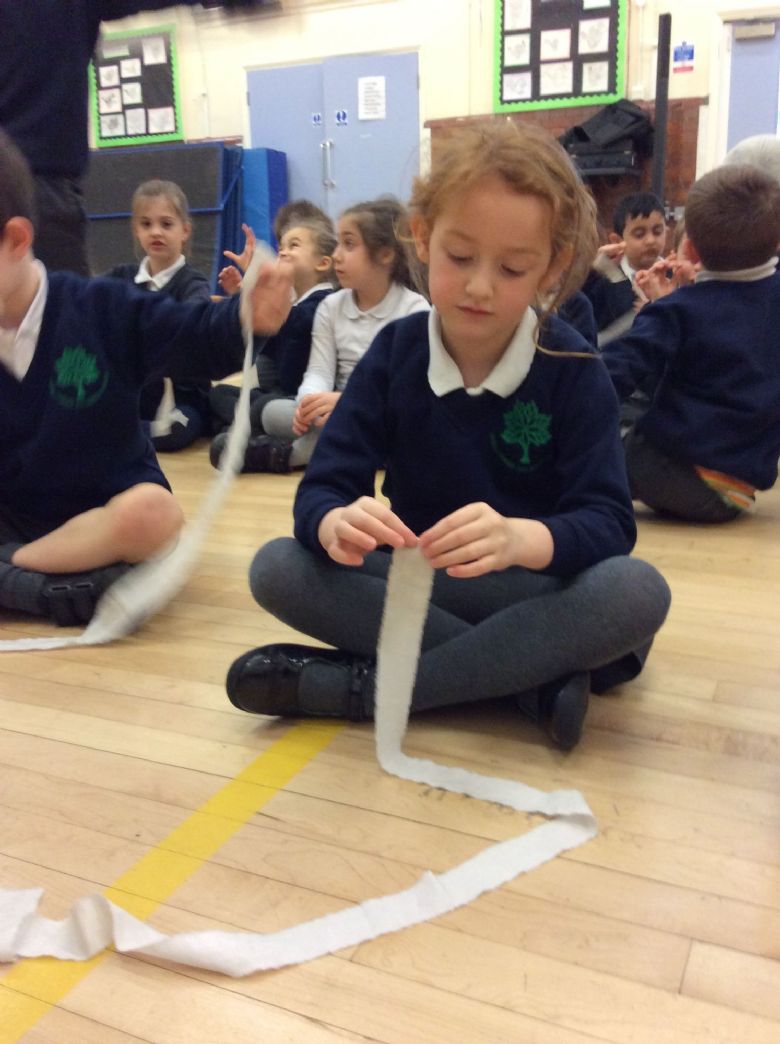 Author Visit
This week we were lucky to welcome a very special visitor to our school. The author, Gareth Jones, came to school and spent time with the children explaining how he became an author, the inspiration behind his books, telling us some stories and impressing us with his musical talents! The children all listened very well and took part in the assembly with enthusiasm. Well done, we were very proud of you.
As part of our World Book Day celebrations, we also enjoyed visiting Kew Bookshop to exchange our tokens for one of the specially published books. Many thanks to Kew Bookshop for letting us come to visit. We really enjoyed it!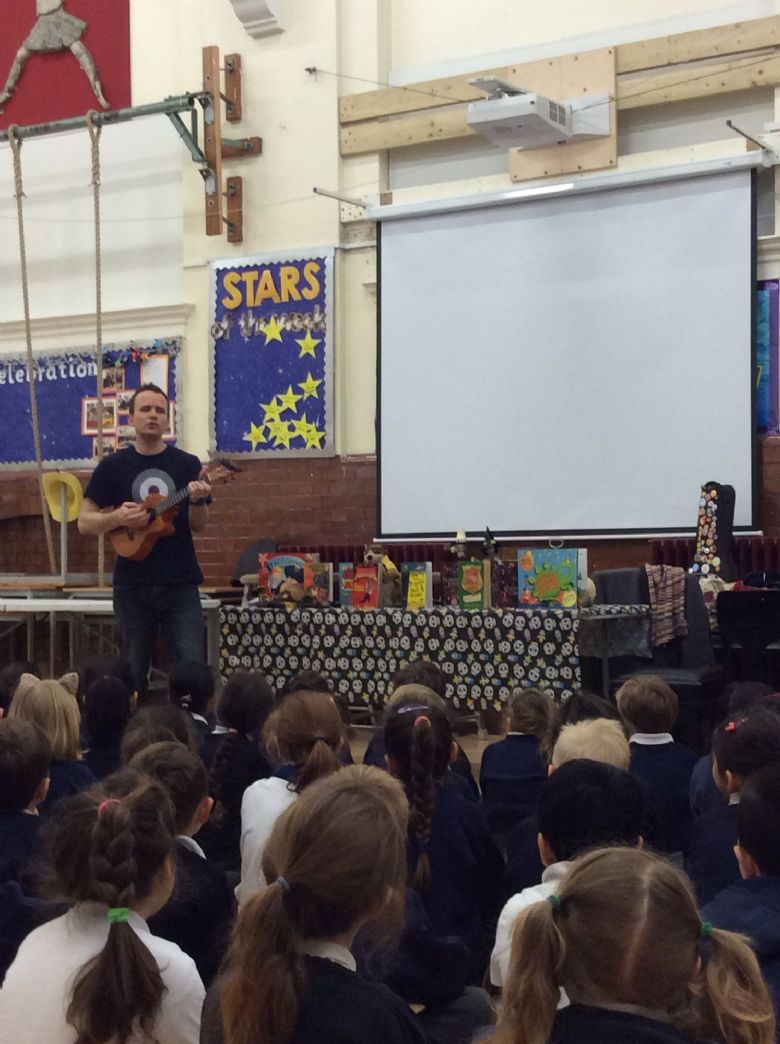 Pancake Races
On Shrove Tuesday, we had pancake races in the playground. Each team member ran the length of the track, flipping the pancake along the way. What a lot of fun we had!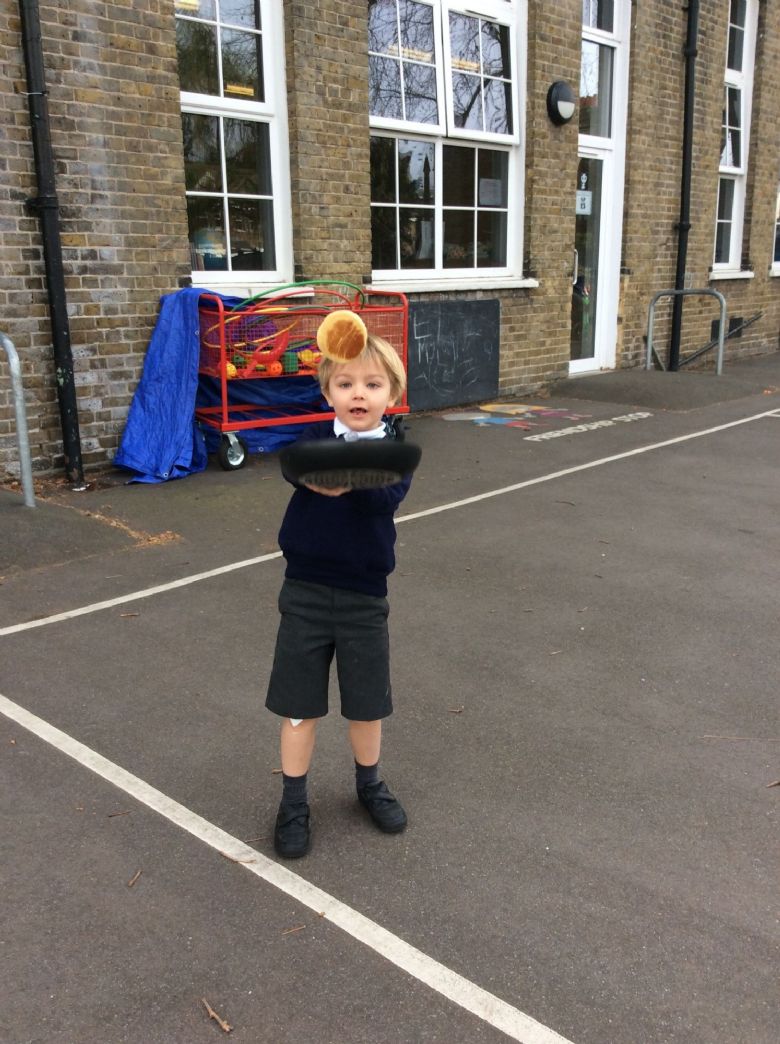 Exploring and Tasting Food
In design and technology, we have been learning about the importance of having a balanced diet and making healthy choices. We have also been exploring and tasting different picnic foods, and using adjectives to describe the food. Some of us were even inspired to try new foods.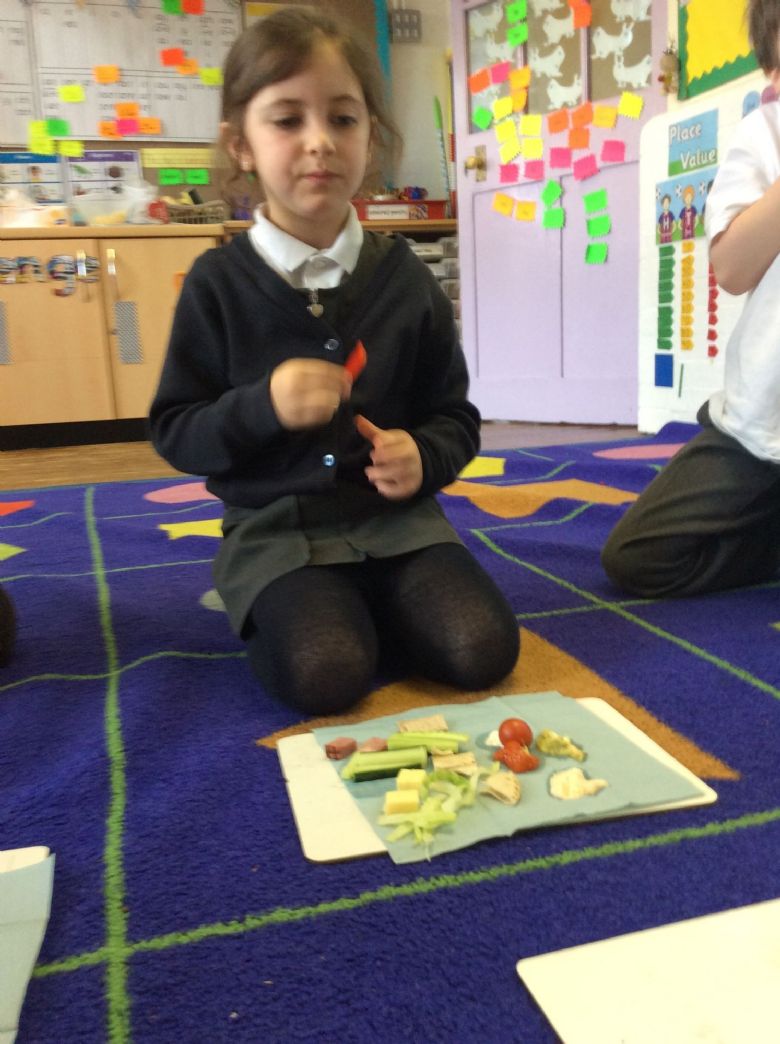 Maths
We are learning about measure. We started with length and we had a go at using rulers! Everybody did really well and can say how long an object is. We used both non-standard units like cubes or pens and we used rulers to find out how many centimetres long or tall an object was. Tiger class really enjoyed using rulers and are getting much better at drawing straight lines!