Raven Class (Year 5)
Click here to view Year 5 Curriculum newsletter
Click here to view 100 Recommended Reads for Year 5 and 6 children
Science:
Years 5 and 6 enjoyed meeting Professor Tom Pike from Imperial College this morning who updated them on his work with NASA's current Mars mission "Insight Mars".
The children were able to inspect a prototype of the seismometer built at Imperial College which is currently on its way to Mars.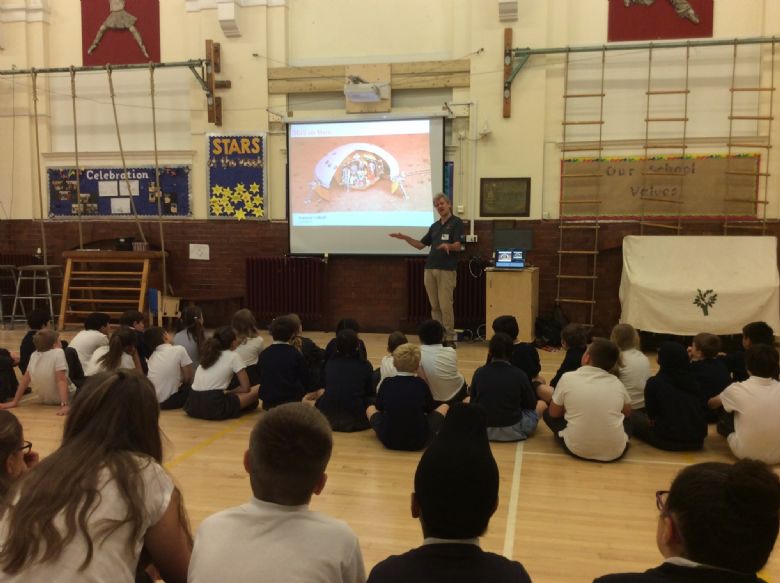 Art:
Year 5 have been learning about abstract art. They spent the afternoon exploring drip painting and action painting after studying Jackson Pollock. Here they are making a piece of collaborative art for our class display.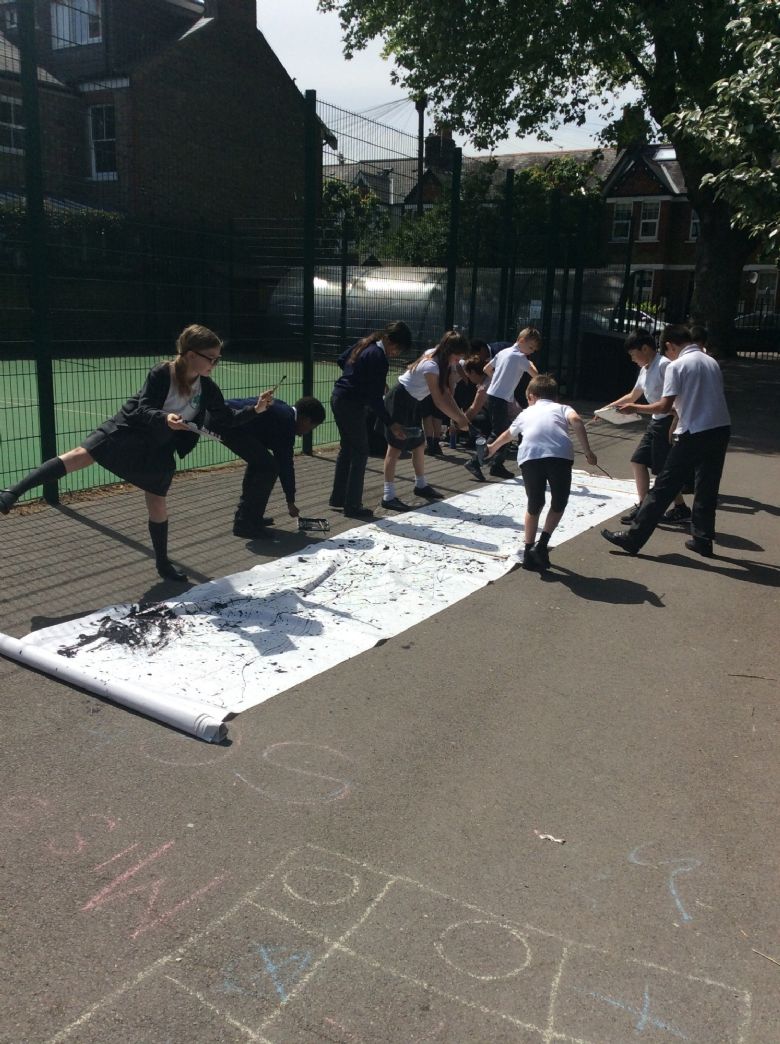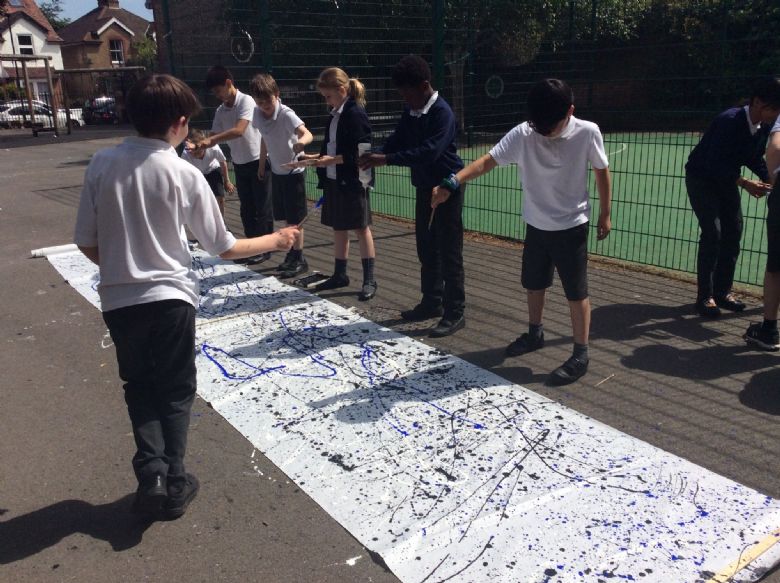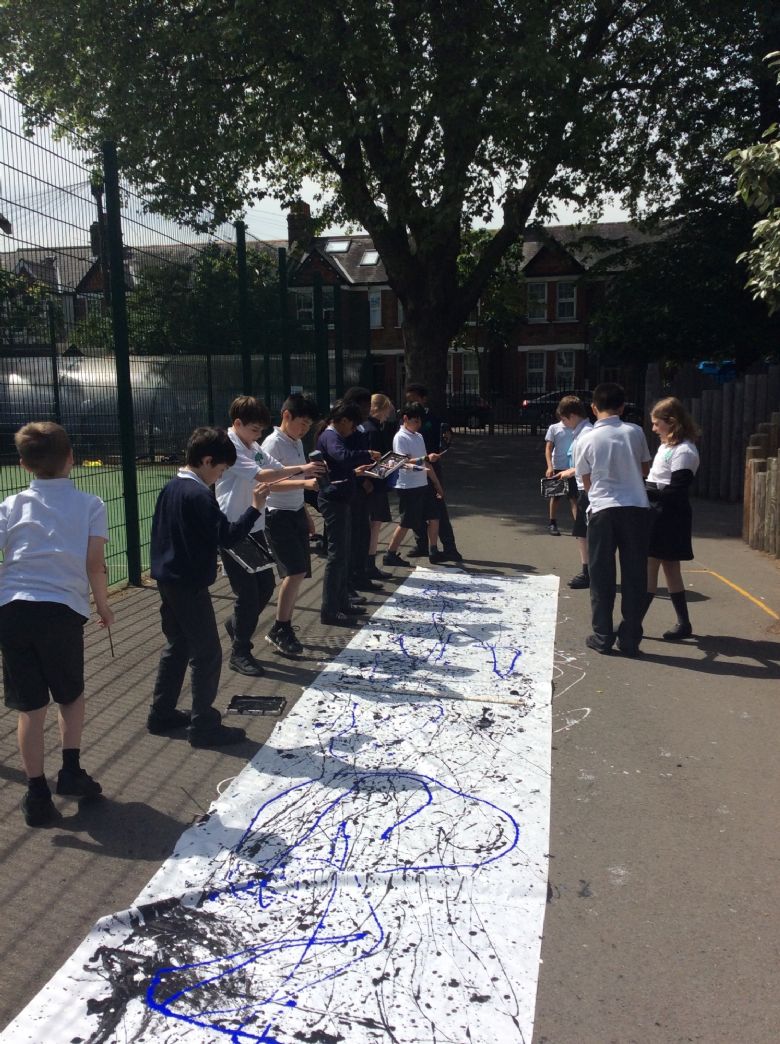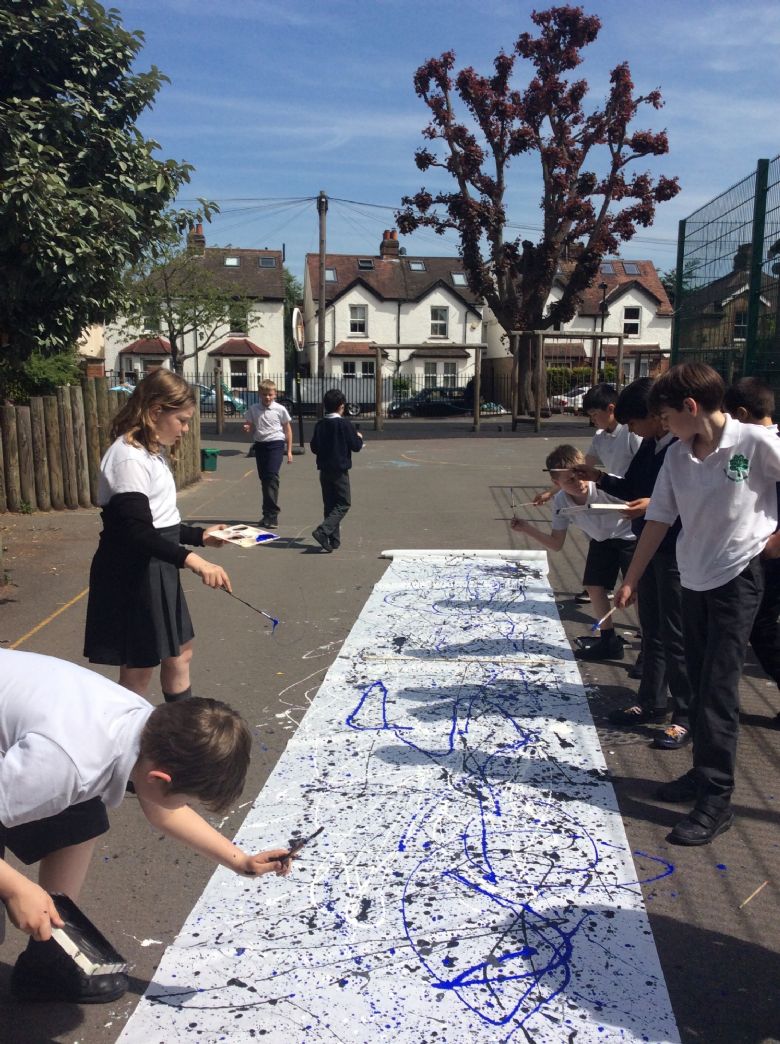 Science:
Year 5 had a fantastic time at the Science Museum's Wonderlab, experimenting with forces, magnetism, sound, light and electricity and learning about the movement of the planets!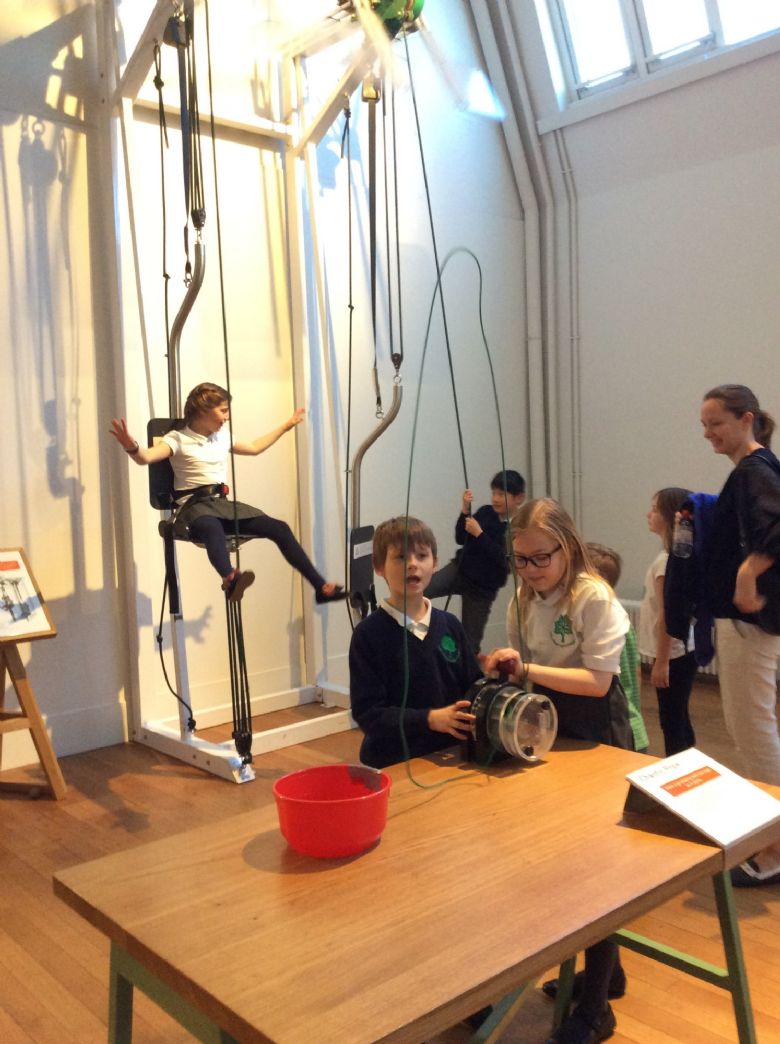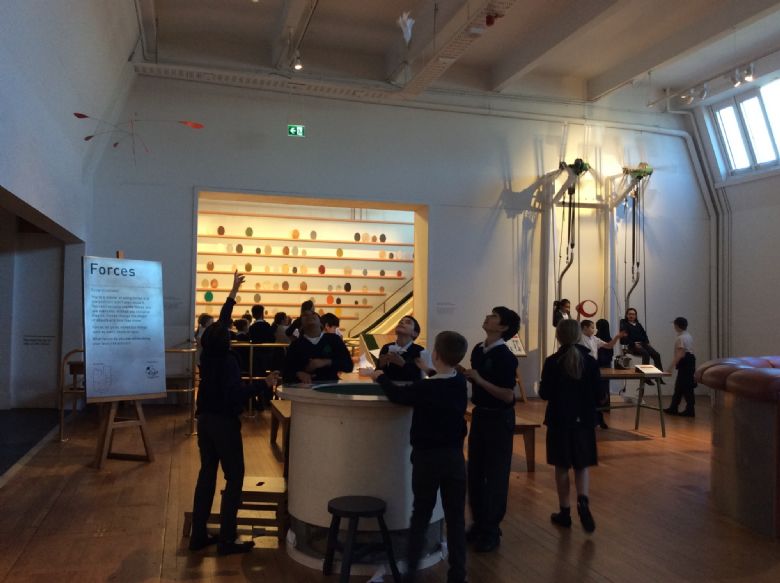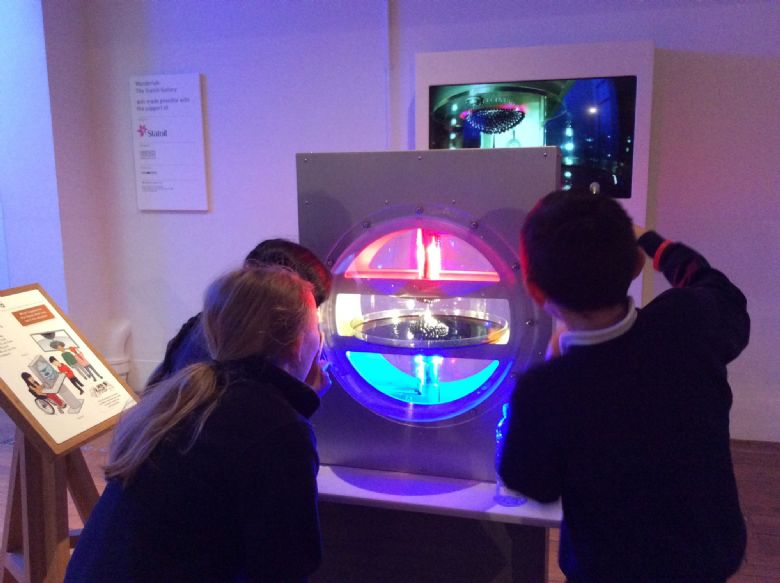 Topic: Stargazers
Raven Class attended astronaut training to kick off our space topic. Teamwork, communication skills and an enthusiasm for maths make an astronaut and Ravens have proven they have those skills! Ready for blast off!!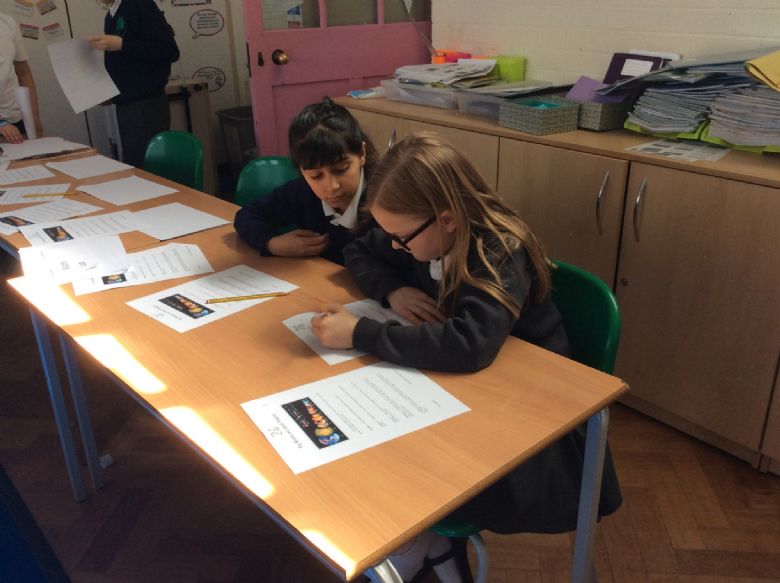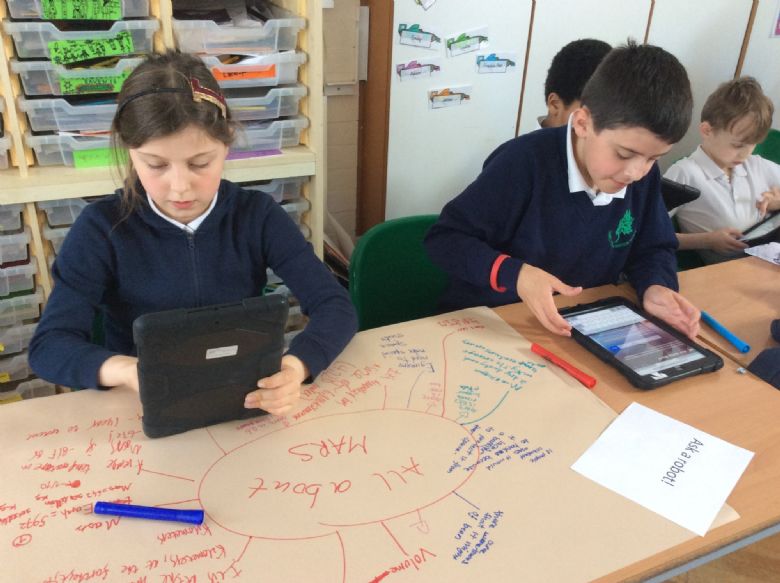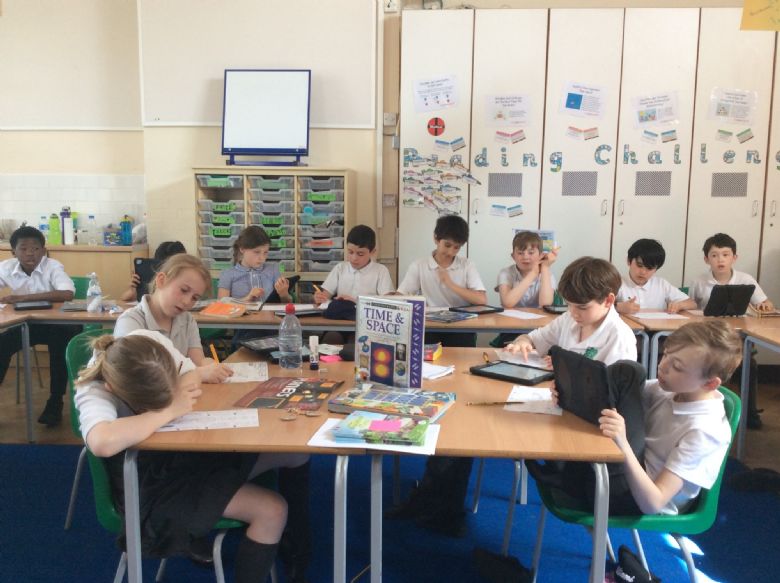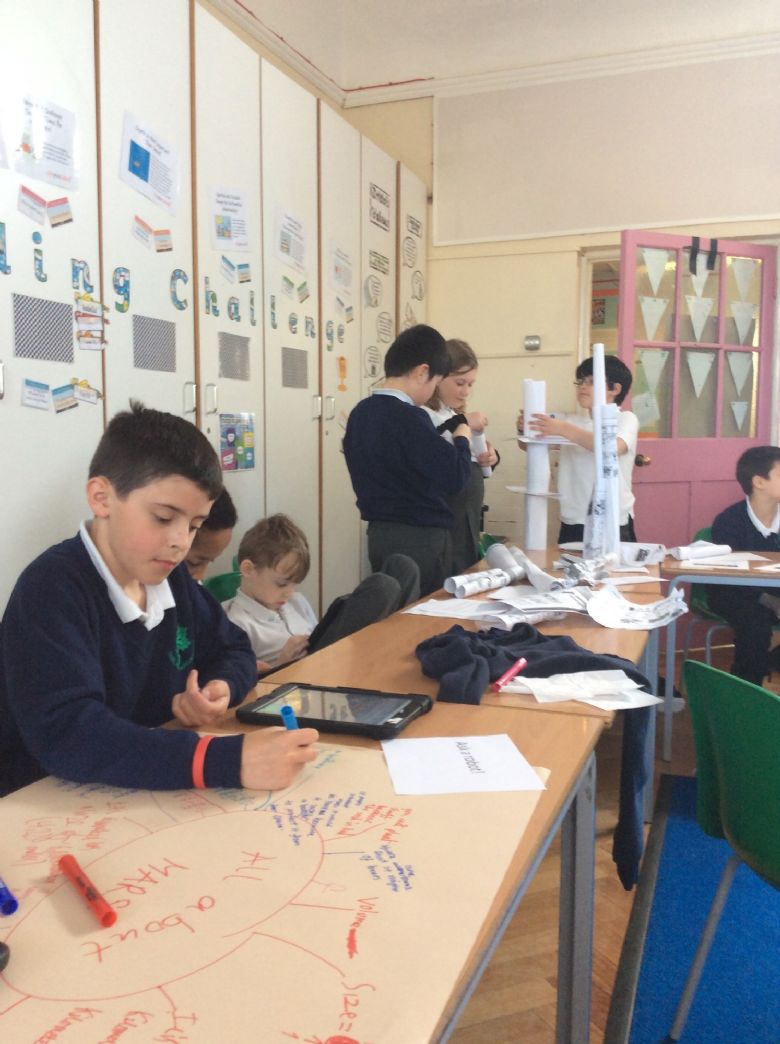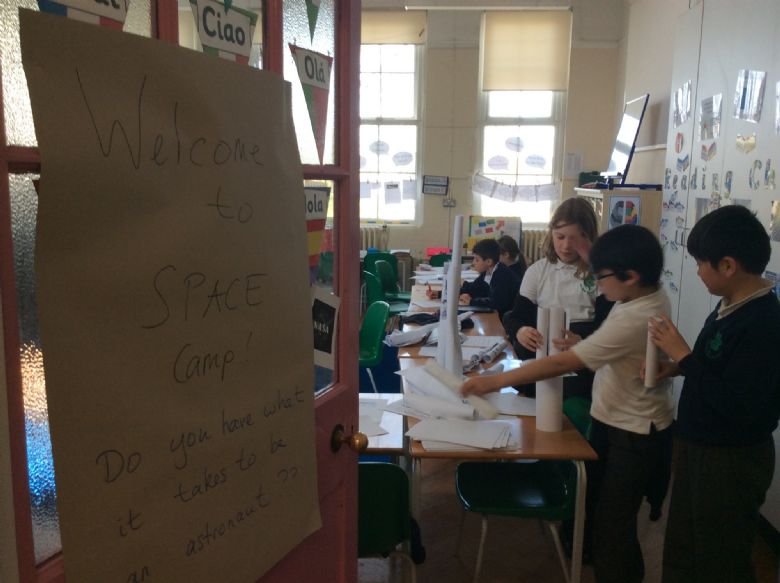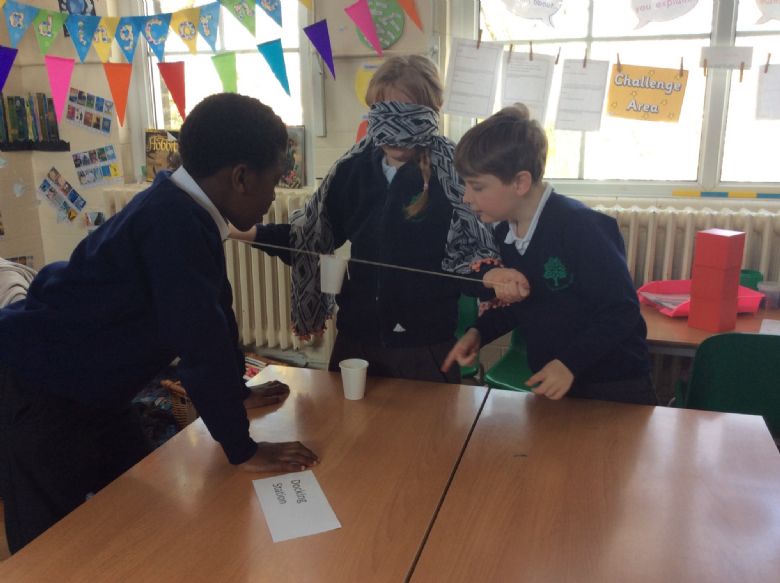 This Week In English
We are writing a balanced argument with regards to the question, 'Which Wife Did Henry Love The Most?'. The children discussed Henry's marriages and tried to order his wives from the ones he liked the most to the least!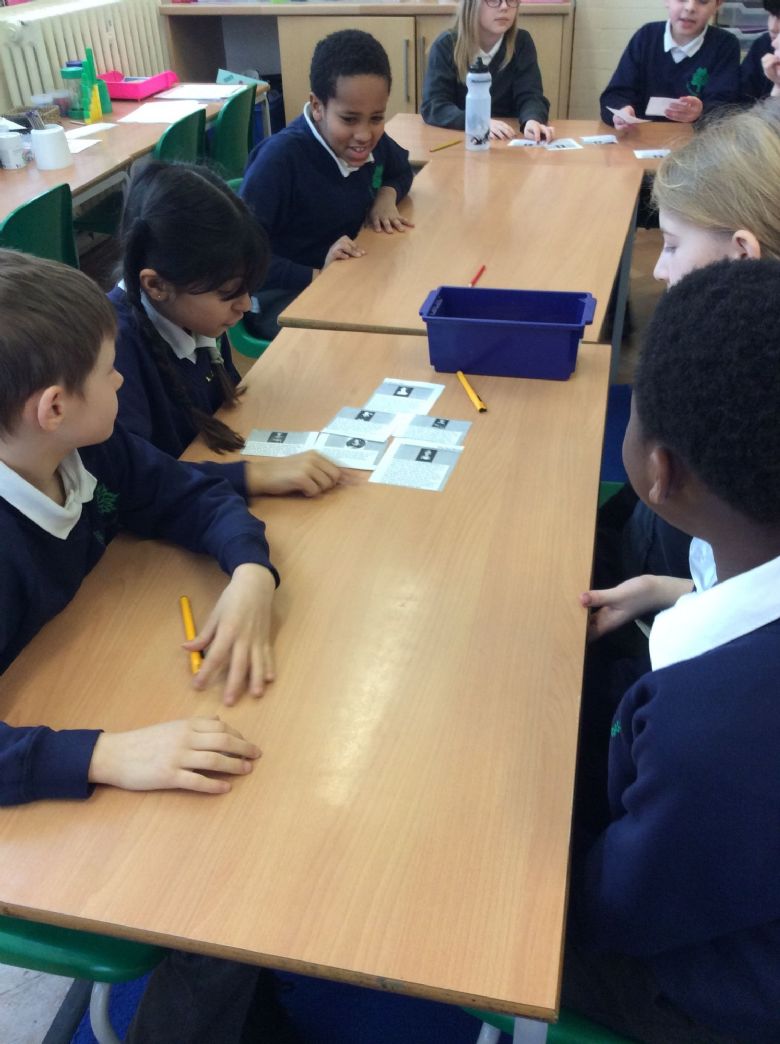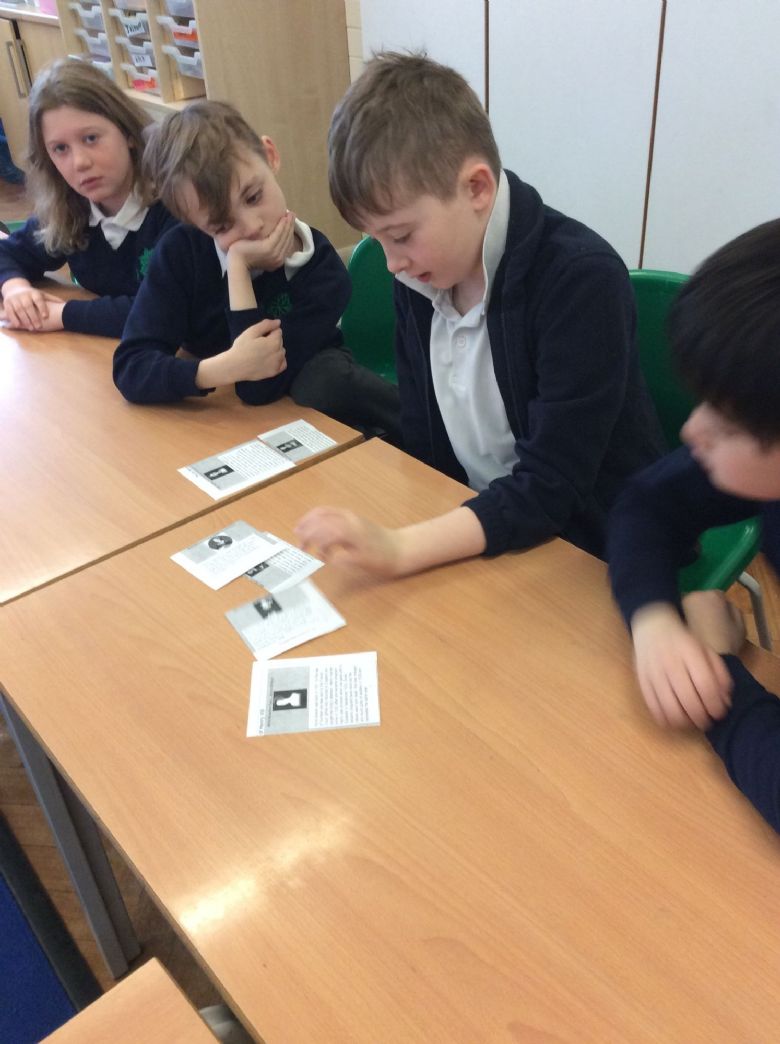 Trip to Richmond
This week, Year 5 visited the Alligator's Mouth bookshop and Richmond Palace (or what remains of it) as part of our topic on the Tudors.
At the book shop, we were read part of our next class book - Treason - and were shown some new releases that excited the children.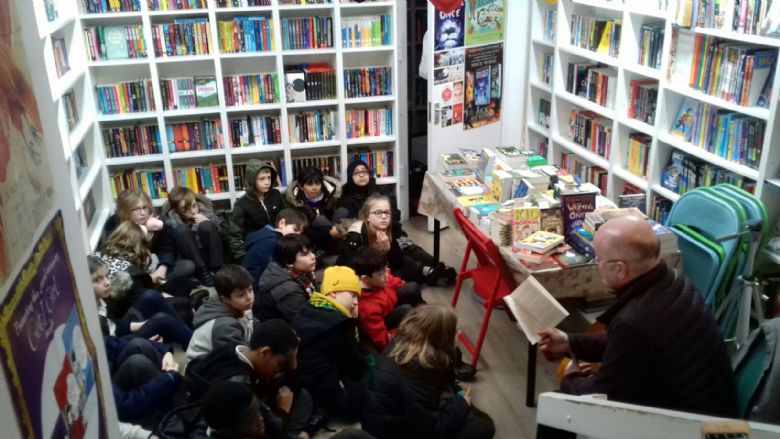 Then we headed across Richmond Green to investigate what was left of the Palace that was once home to our favourite Tudor figures.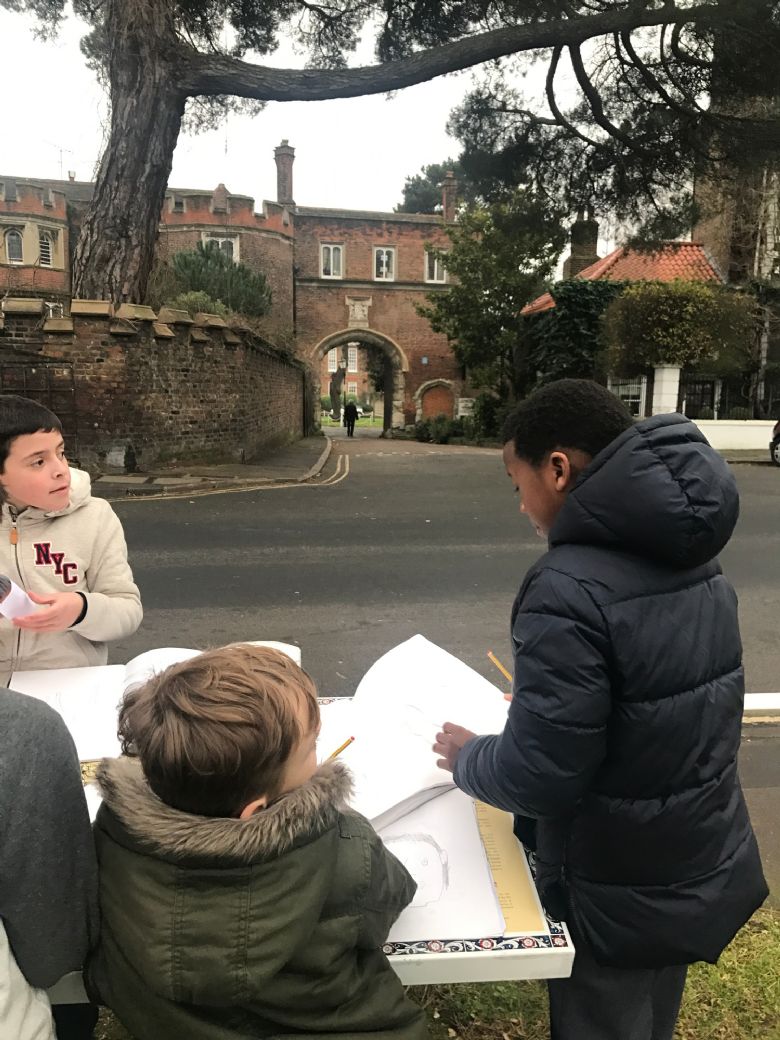 Let's Innovate!
To round off our Alchemy Island topic, we are creating soundtracks for our video games. Here we are in the 'studio'.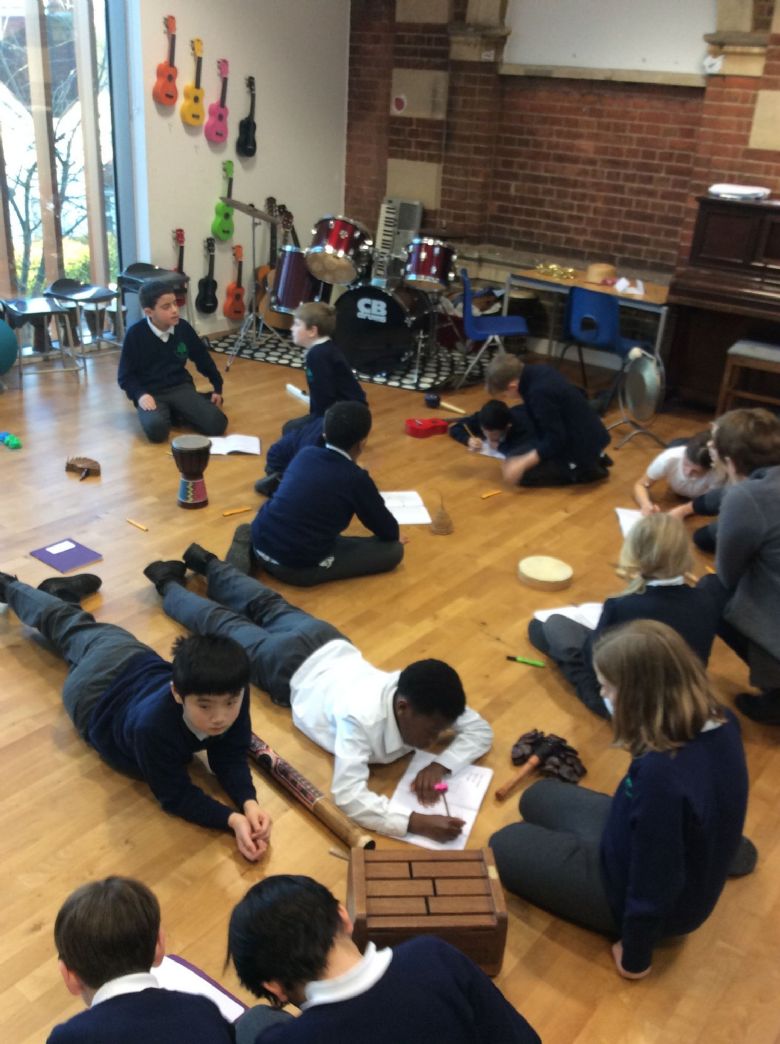 Alchemy Island Board Games
Thank you to all of the parents who joined their children to see all of their fantastic work from this half term. We loved having you in Raven Class and we hope you enjoyed seeing what we've been up to!
Miss Jones and Mrs Durrani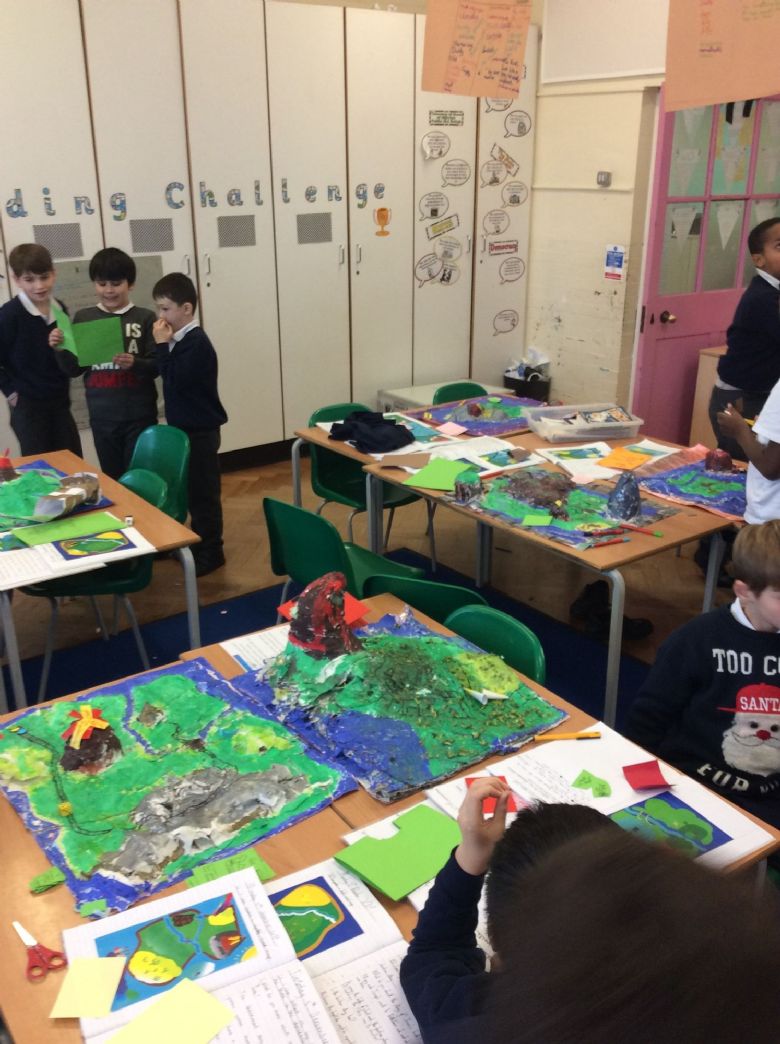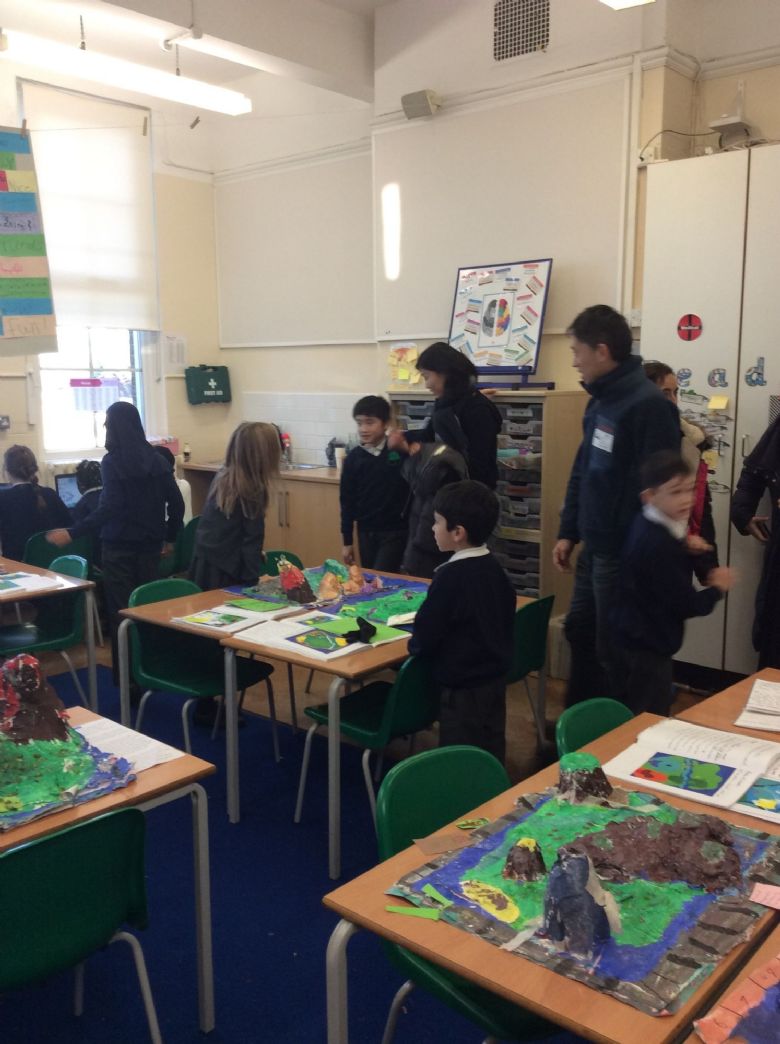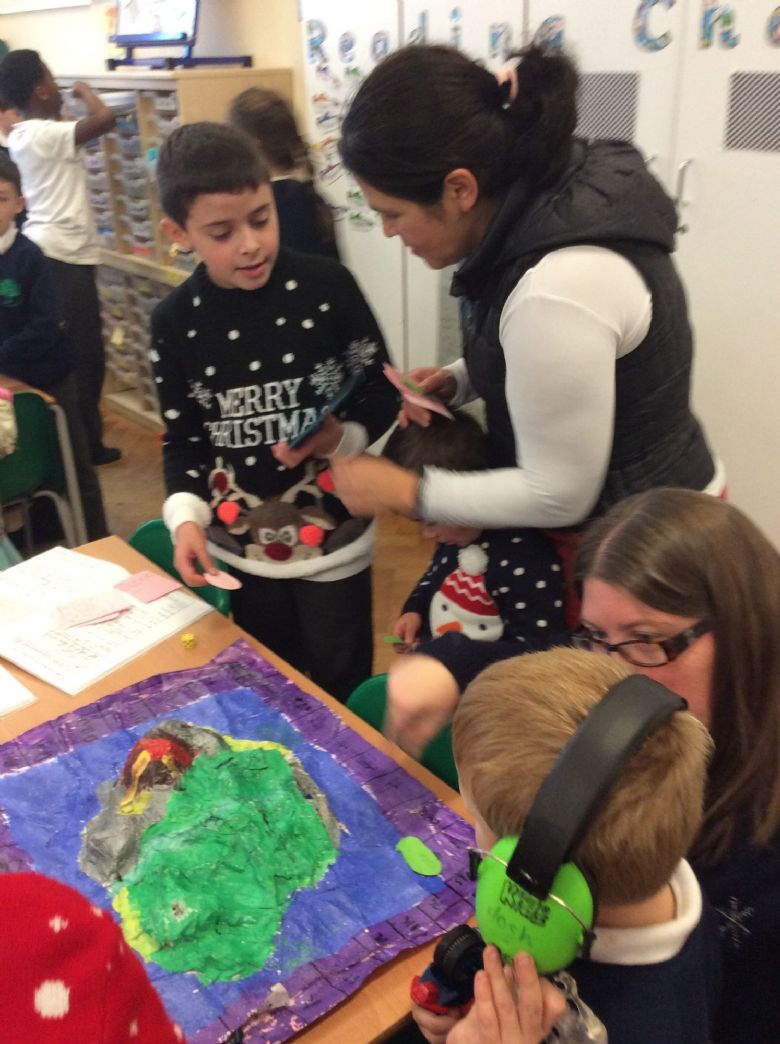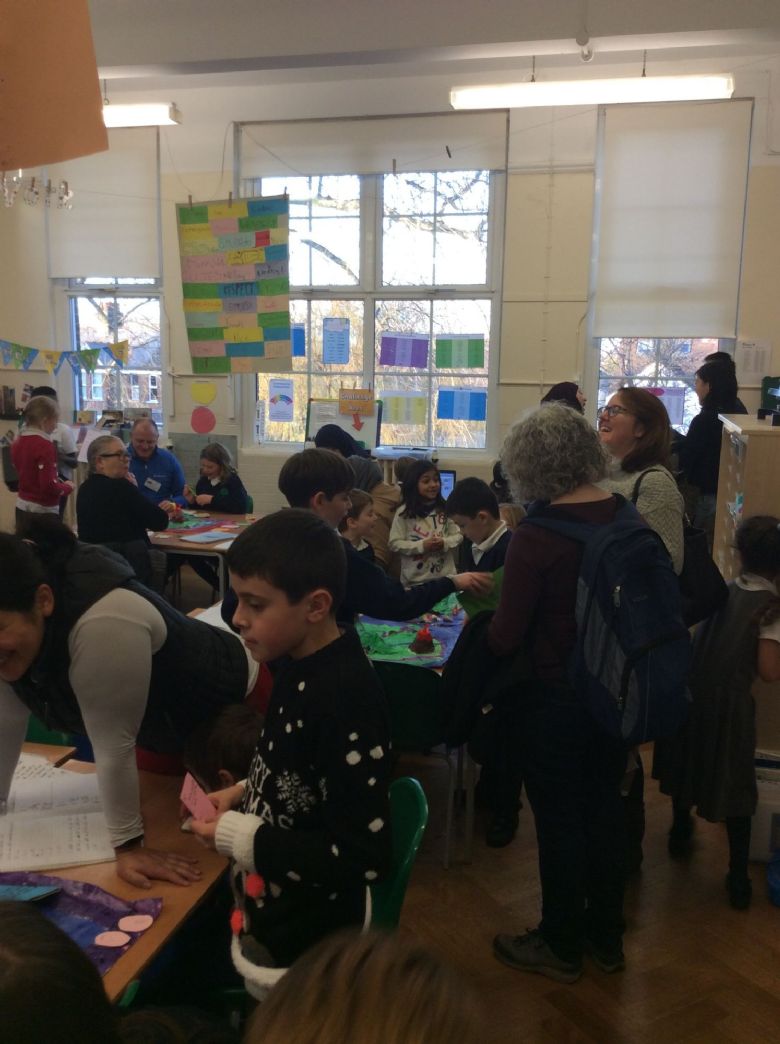 The Girl of Ink and Stars
Here are Raven Class enjoying finishing their class book. We have loved all reading this story together and developing our reading skills this way. We can't wait to find out which book from the Top 100 we're reading next!
Non-Chronological Reports - GOLD
Thank you for helping the children to collect gold items so that they could present their reports in a super interesting way! See more in the gallery.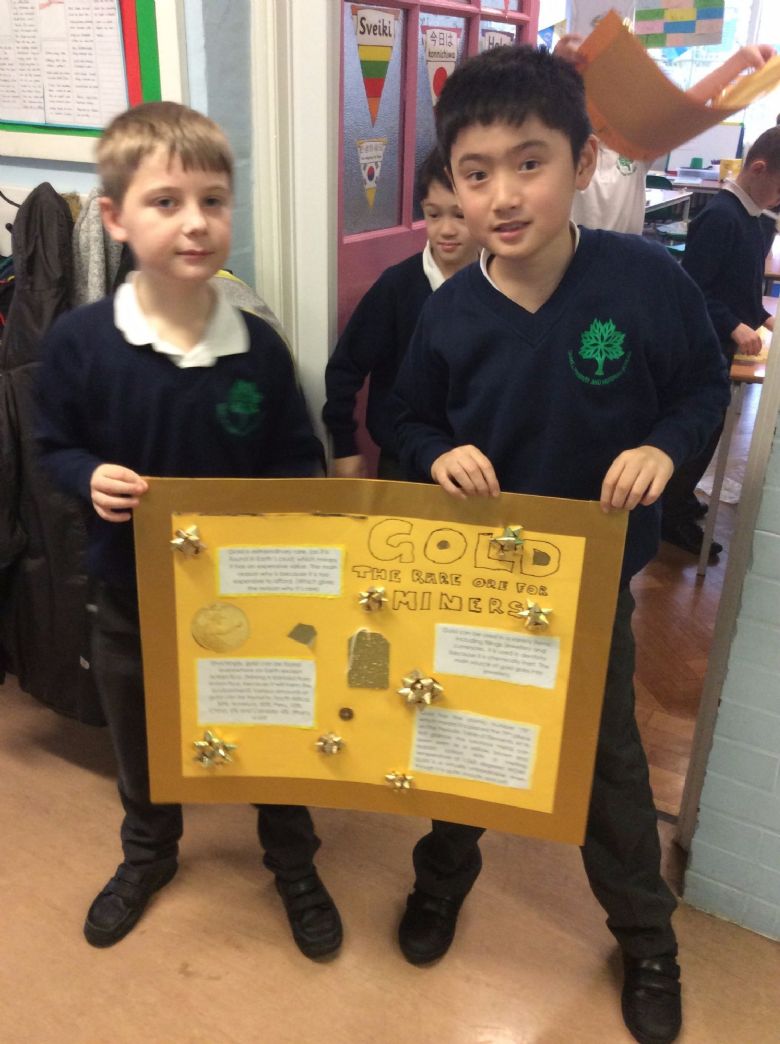 Buddy Class - Butterfly
Raven Class have been loving our weekly library session with Butterfly Class where we share our favourite books with the children and they share their reading with us. It's really shown how mature, kind and responsible Raven Class are. I and Ms Allen are super proud of both classes and how they have worked together. Please see the gallery for more pictures!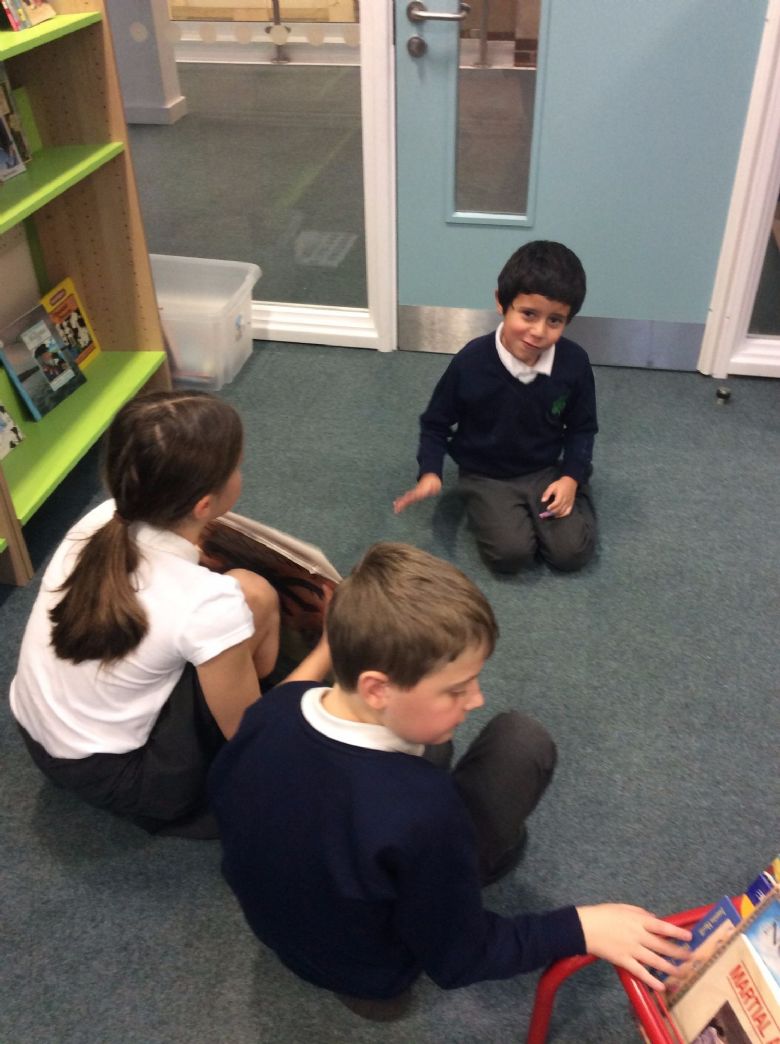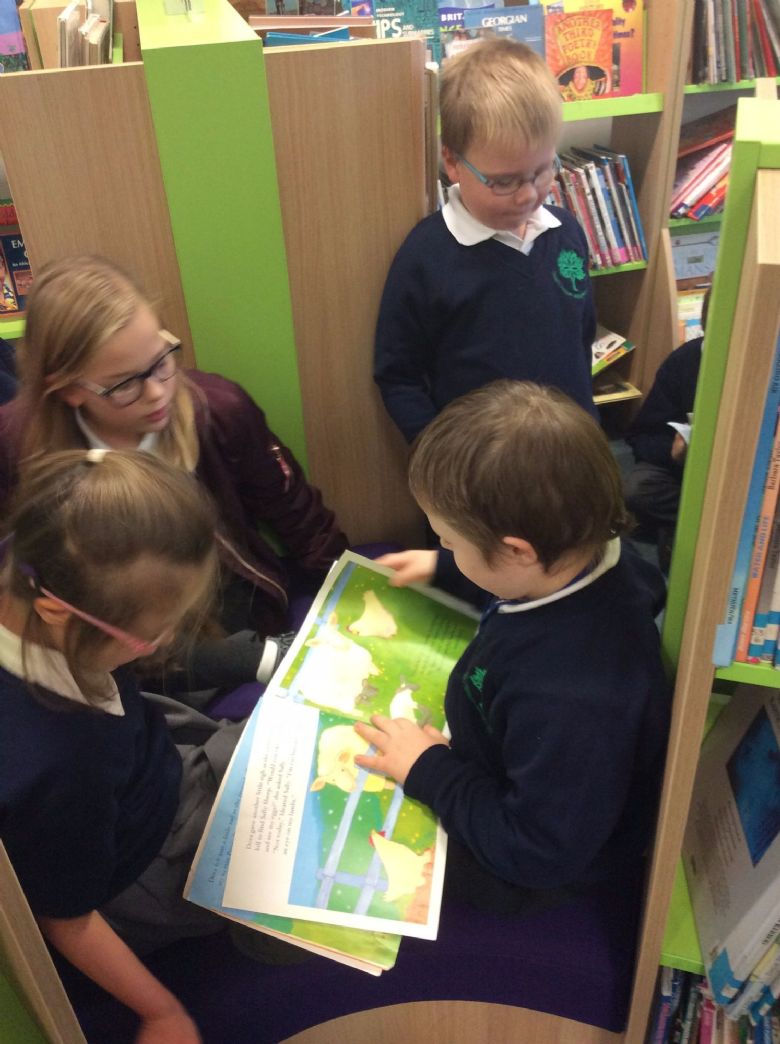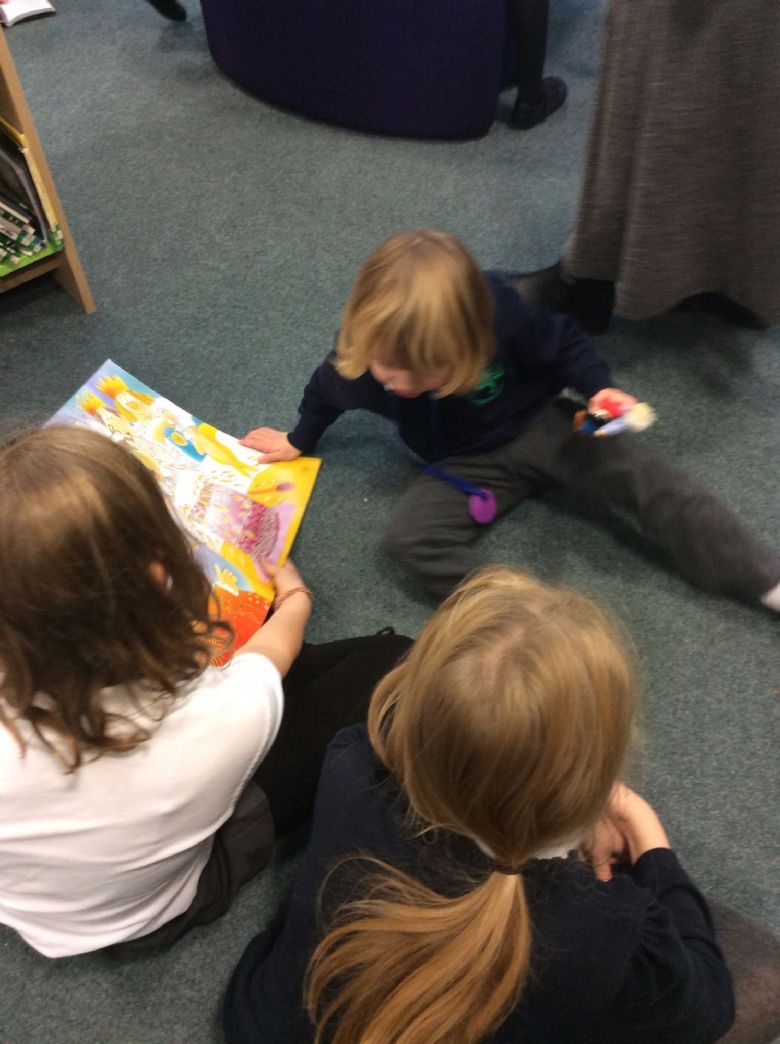 NEW TOPIC ALERT - Alchemy Island
We kicked off our new topic in Raven Class, last week, by making junk models of islands. Thank you to everyone who donated their junk - we really are not able to do exciting lessons without the support from our wonderful parents and children.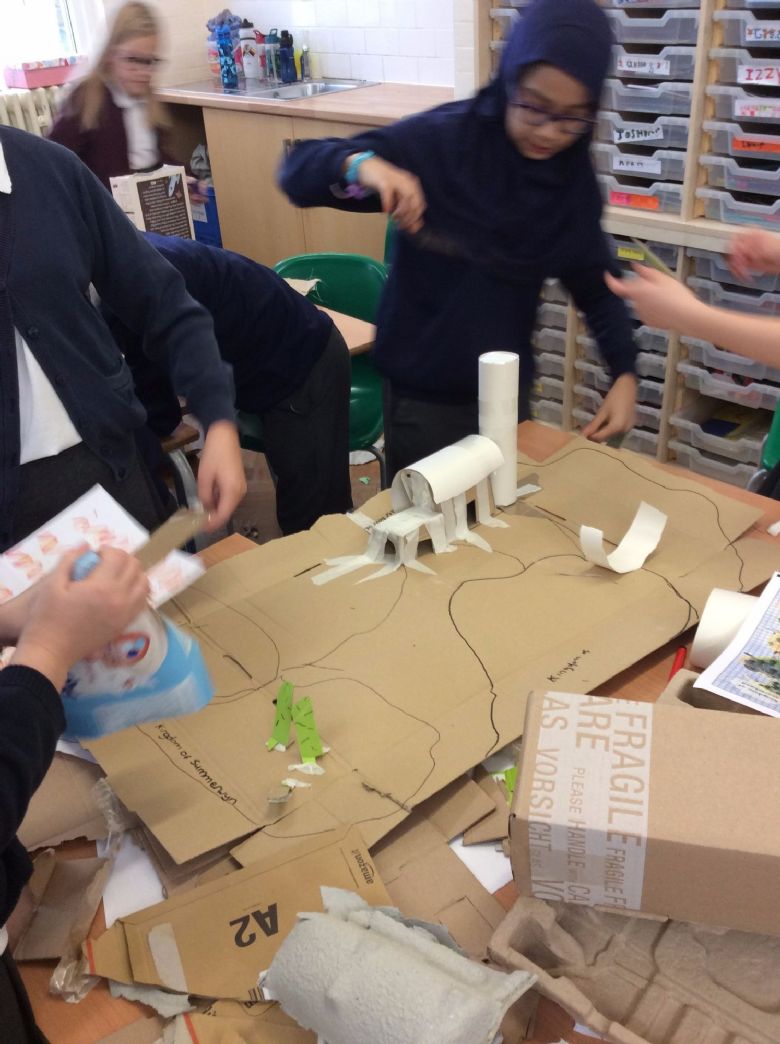 Please see the rest of the pictures in the gallery!
Design and Technology - Torches
In DT, we took all of the materials we needed to make a circuit and used them to design torches which would help us see our way through the pitch-black Copper Nook.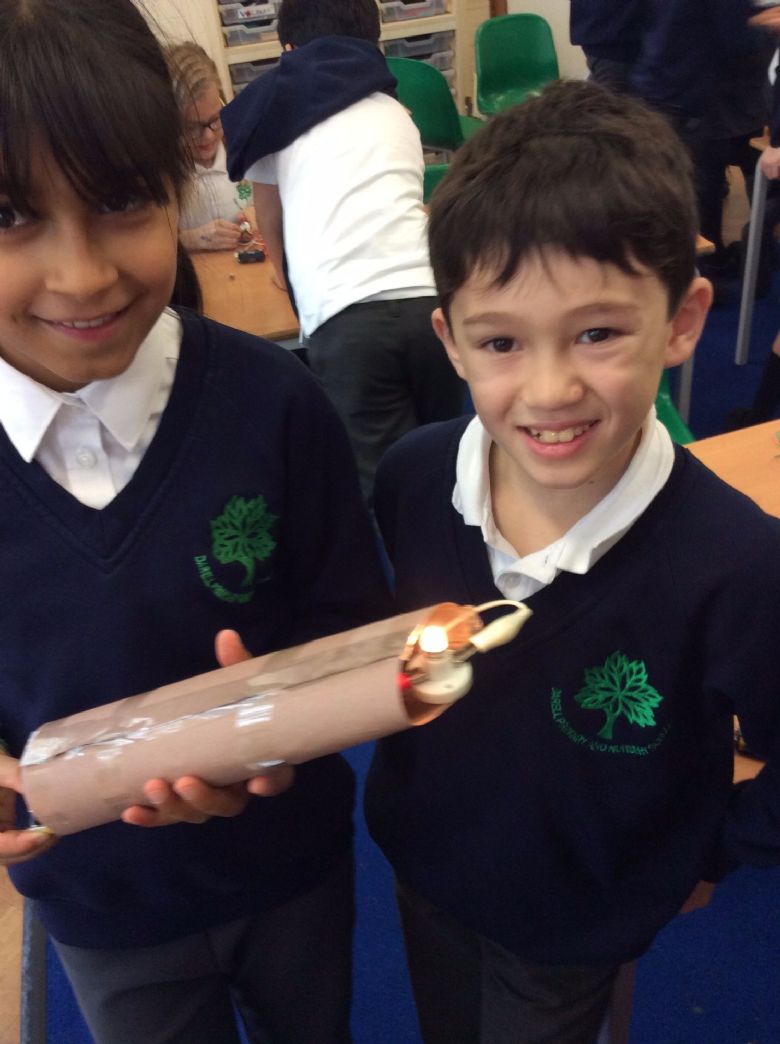 Please see the rest of the pictures in the gallery!
PSHE in Ravens
October 10th is World Mental Health Day. Raven Class thought of messages of support for people who have mental health disorders. See our class gallery for the pictures!
It was Pie Week last week. We made medieval pies for a feast. Check out the gallery to see what we got up to!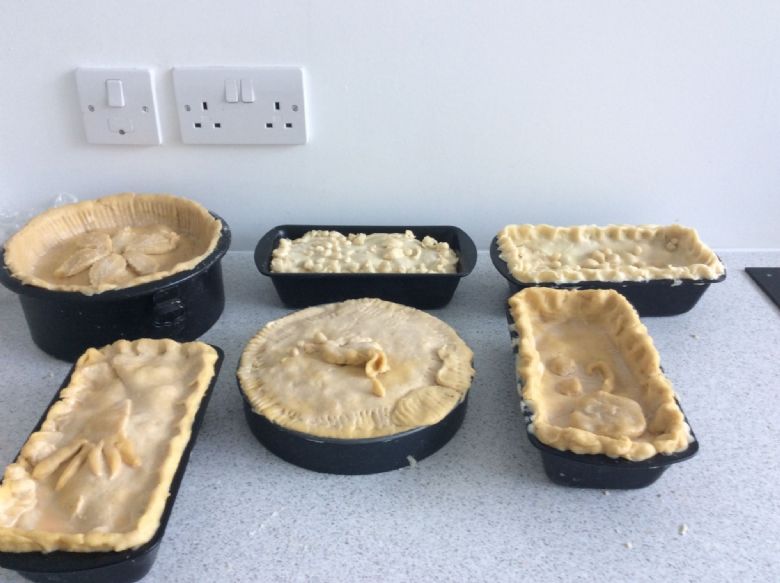 In science we are investigating the life cycles of herbs that were used as medicine during the plague. We have to evaluate which one had the most beneficial properties. Even Siri helped us!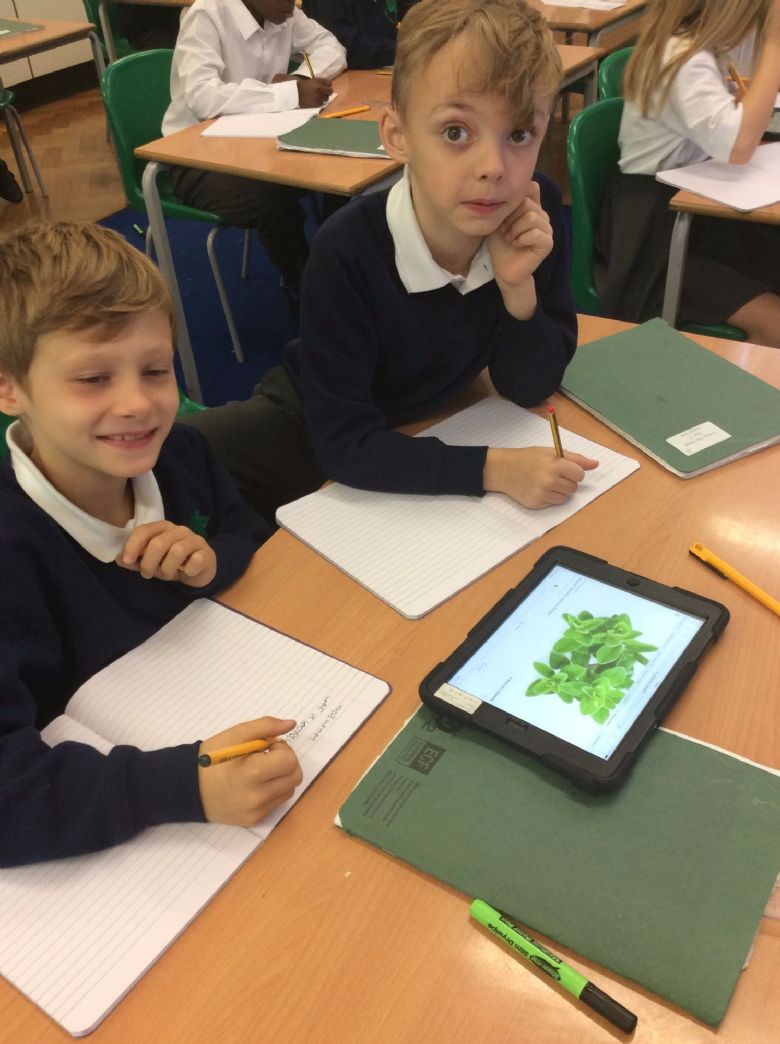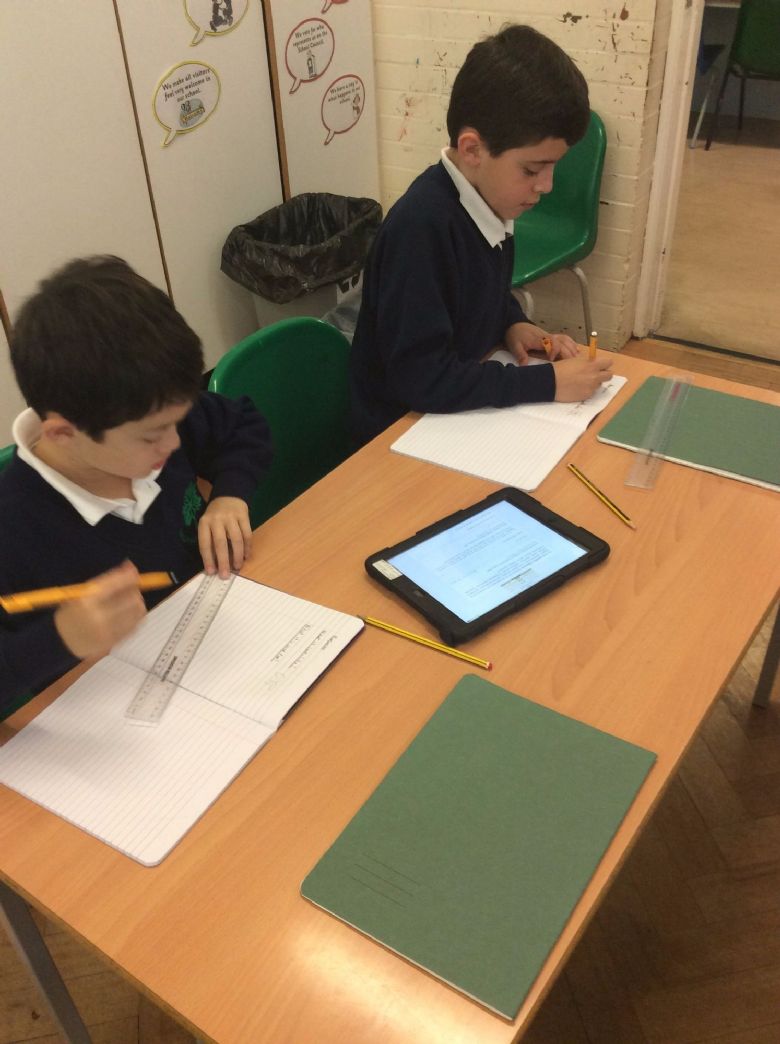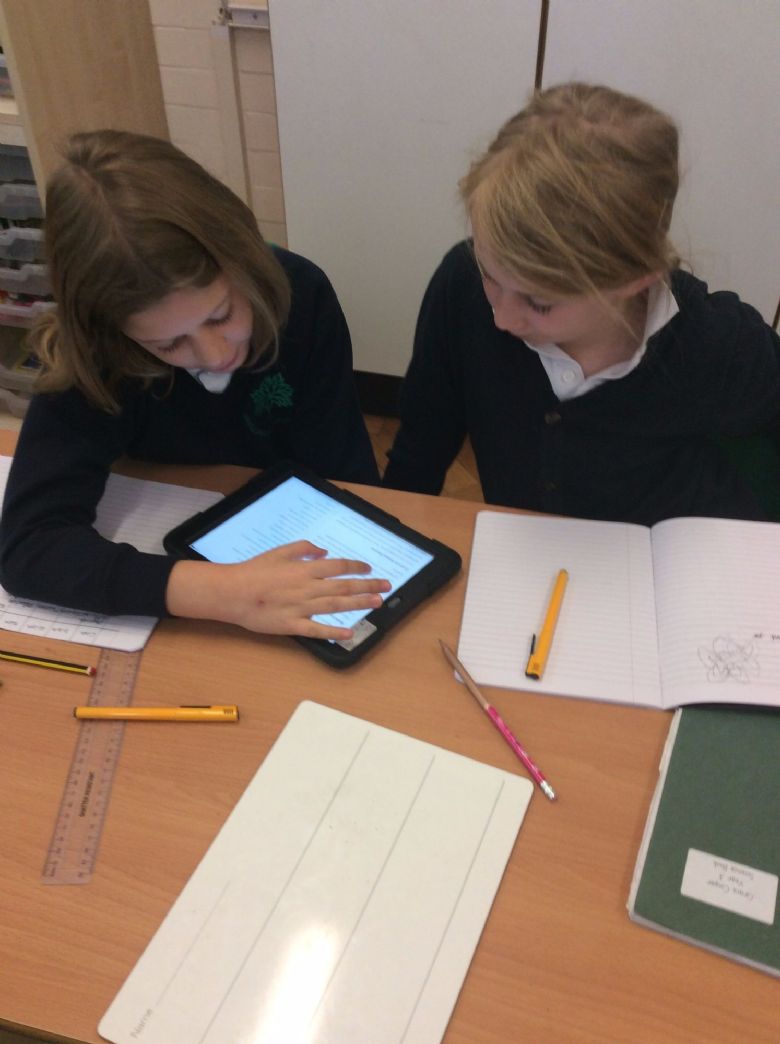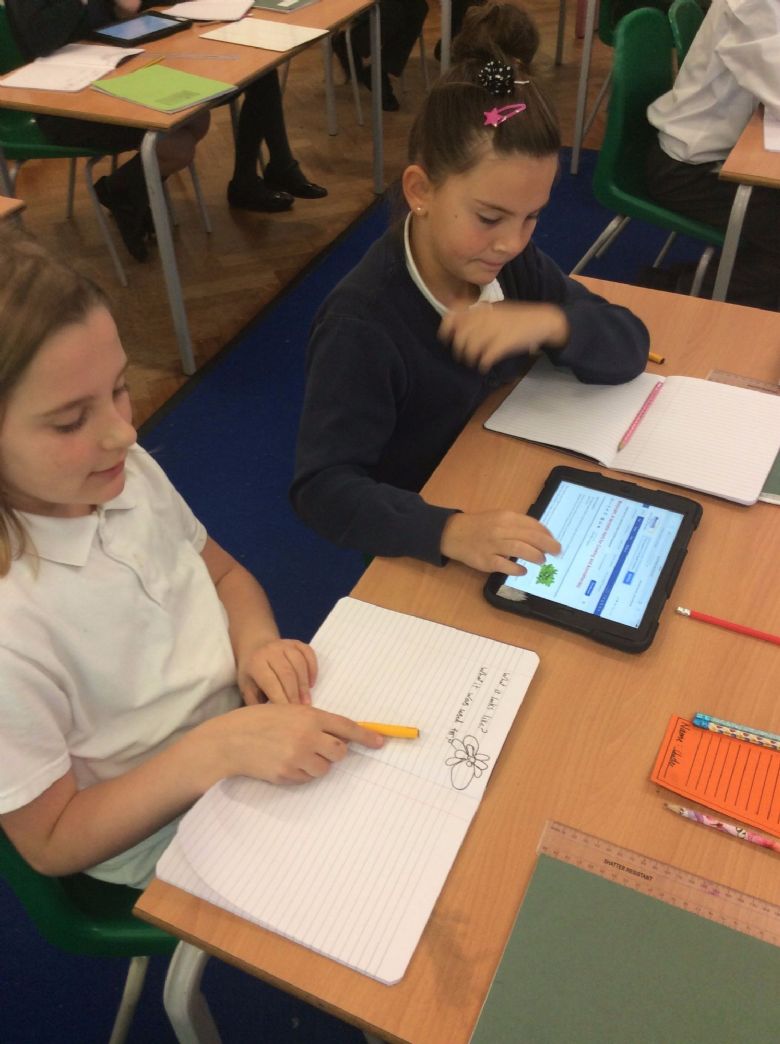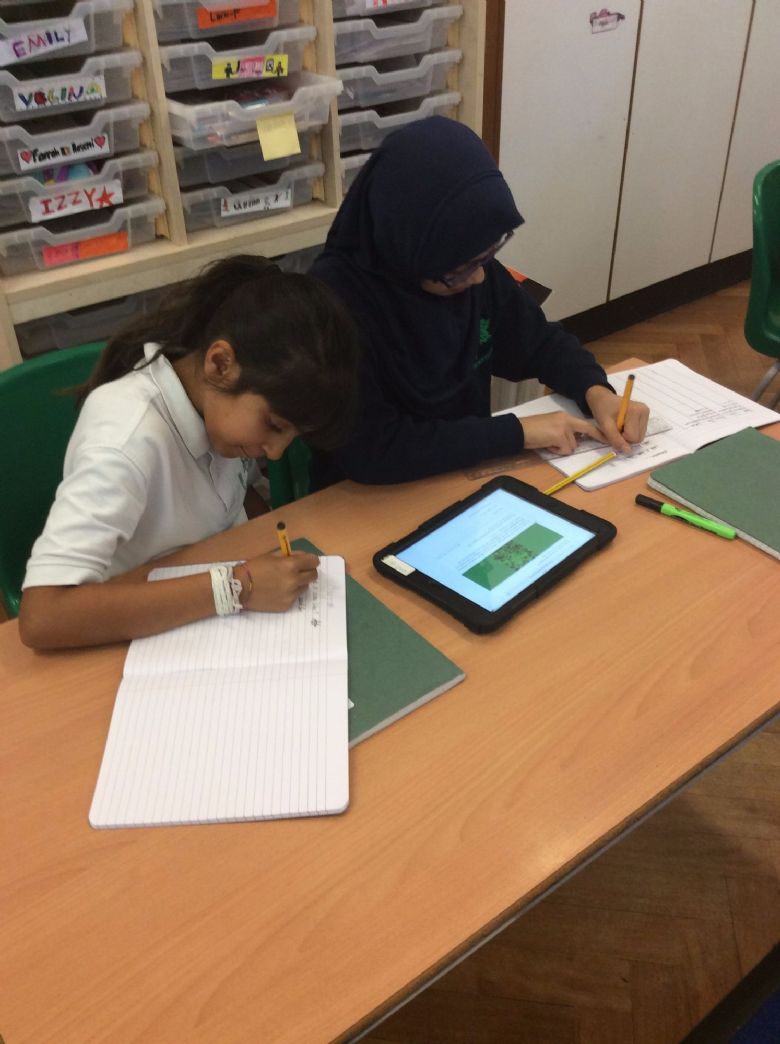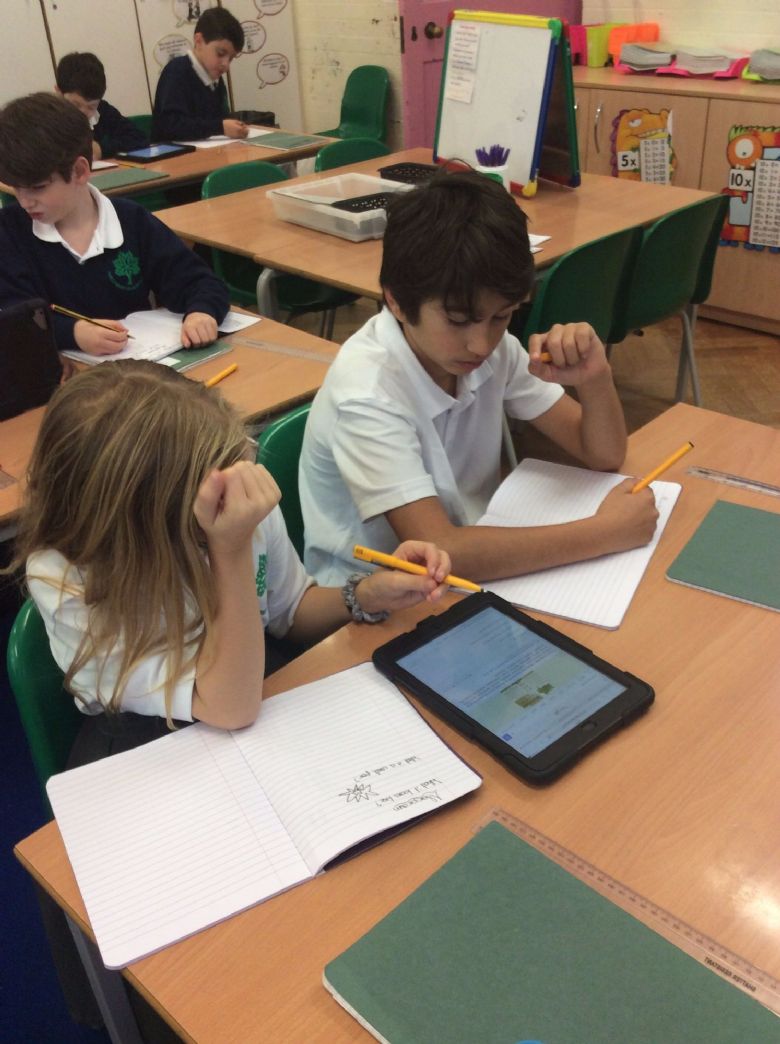 Raven Class excitedly cracked on with some Mastery questions in our Challenge Area today.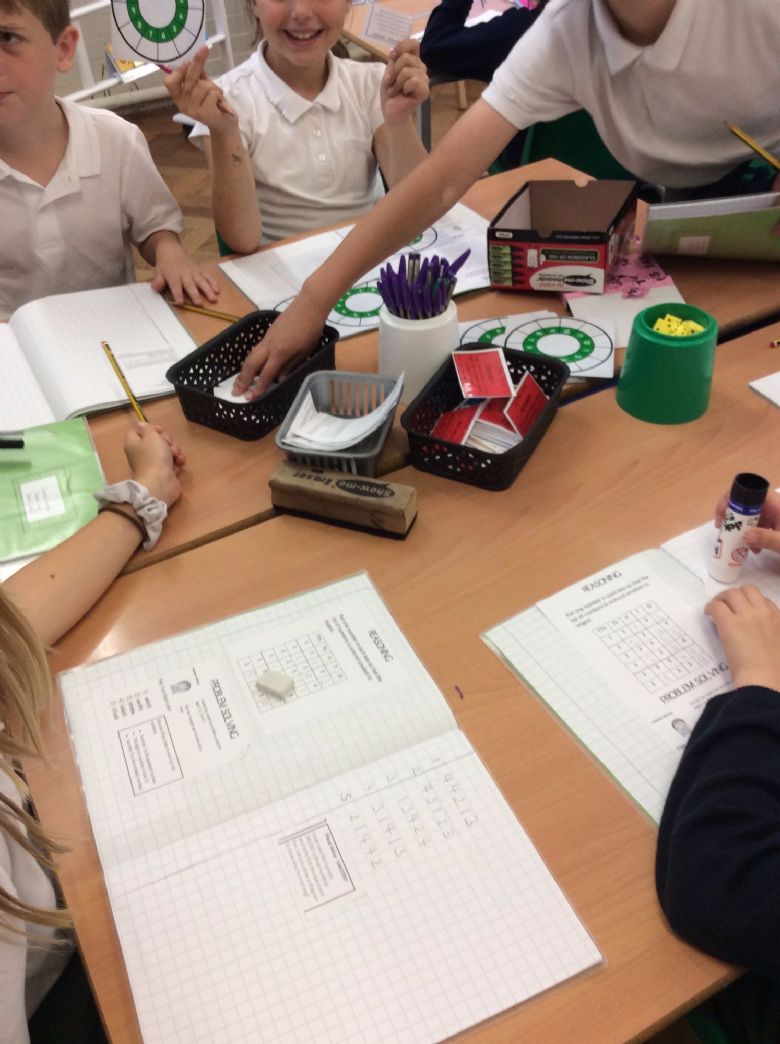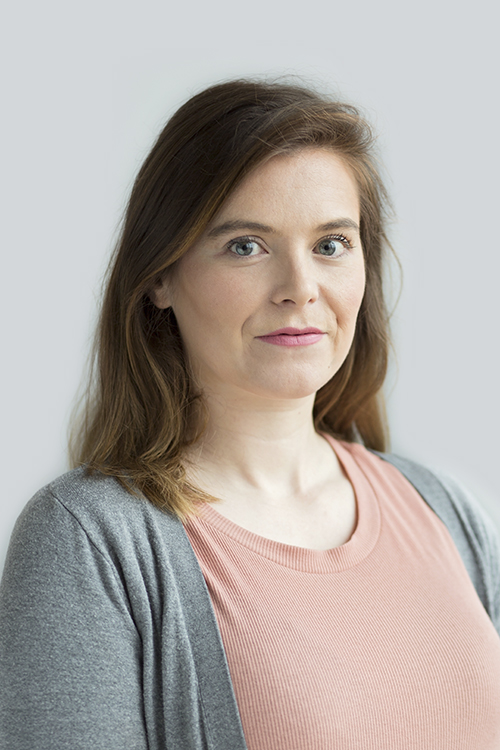 Welcome to Raven Class. I'm Miss Jones. You might know me from Year 3 when I may have taught your children in Parrot Class or Maths! I have been teaching at Darell for nearly 5 years now and I'm super excited for my first adventure into Year 5.
You will have a chance to 'Meet the Teacher' at the beginning of September so we can discuss the plans for the year. We very much hope you will all be able to attend. This will be an opportunity for you to hear about the expectations this year, as well as how you can help support your child and the school.
In addition, we will be sending home the Home/School Agreement for you to read, sign and return; a 'Good to be Green' Behaviour booklet; and a Practical Guide for Parents at Darell.
I look forward to working with you and your children this year. If you have any concerns or questions, please come see me after school or contact the office for an appointment.
Miss Jones