Rainbow Class (Reception)
Click here to view Rainbow Class Curriculum newsletter
Rain Rain Go Away
The children are not letting the rain spoil their play. We made play dough food and sang 'Sing a Rainbow' to make the rain stop today.
Rainbow class visited Barn Church to find out all about Easter in April 2019
This half term we have been learning all about traditional fairy tales. We have dressed up as characters and acted out lots of scenes. We have done lots of busy learning inside and outside. We have baked in the mud kitchen and built obstacle courses for balancing and climbing. We have ridden scooters, bikes and space hoppers. In number, this half term, we have learned all about the numbers 6 and 7. We have found lots of ways to make 6 and 7 using objects, drawing and number statements. We have measured out lots of messy things like wet pasta and rice to find out which container holds the most or least amount. We have weighed ourselves to find out who is the heaviest and lightest. We have measured how tall we are using blocks and very long tubes. We have mixed primary colours together to make new colours and used them in our painting.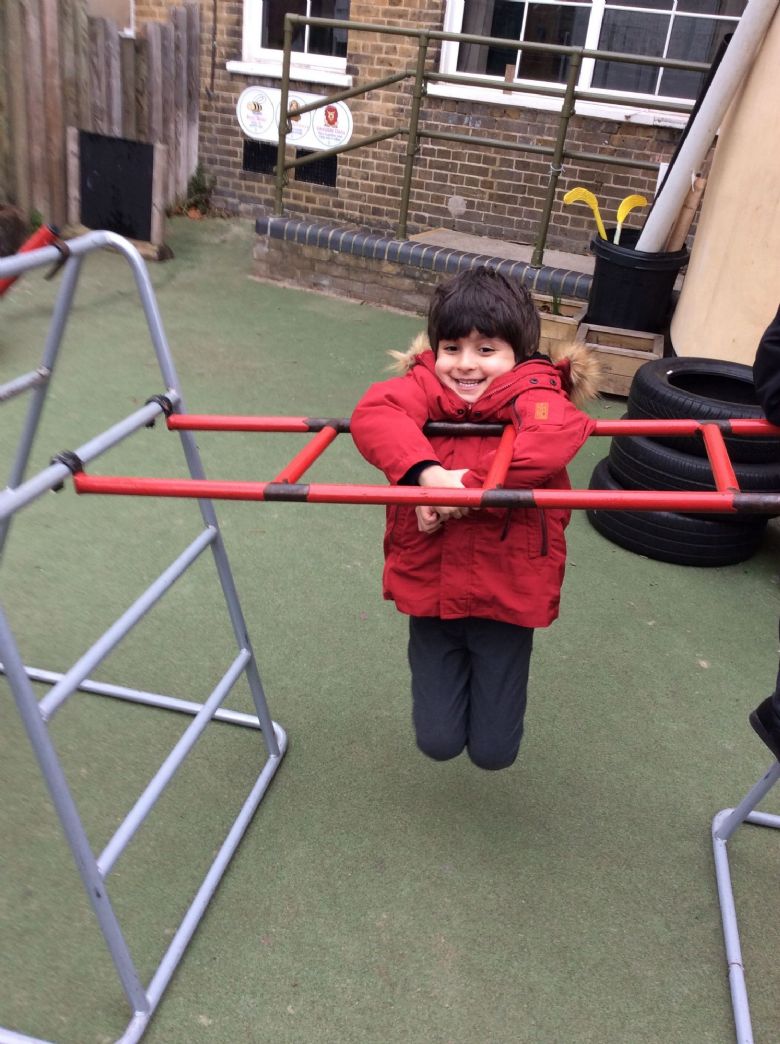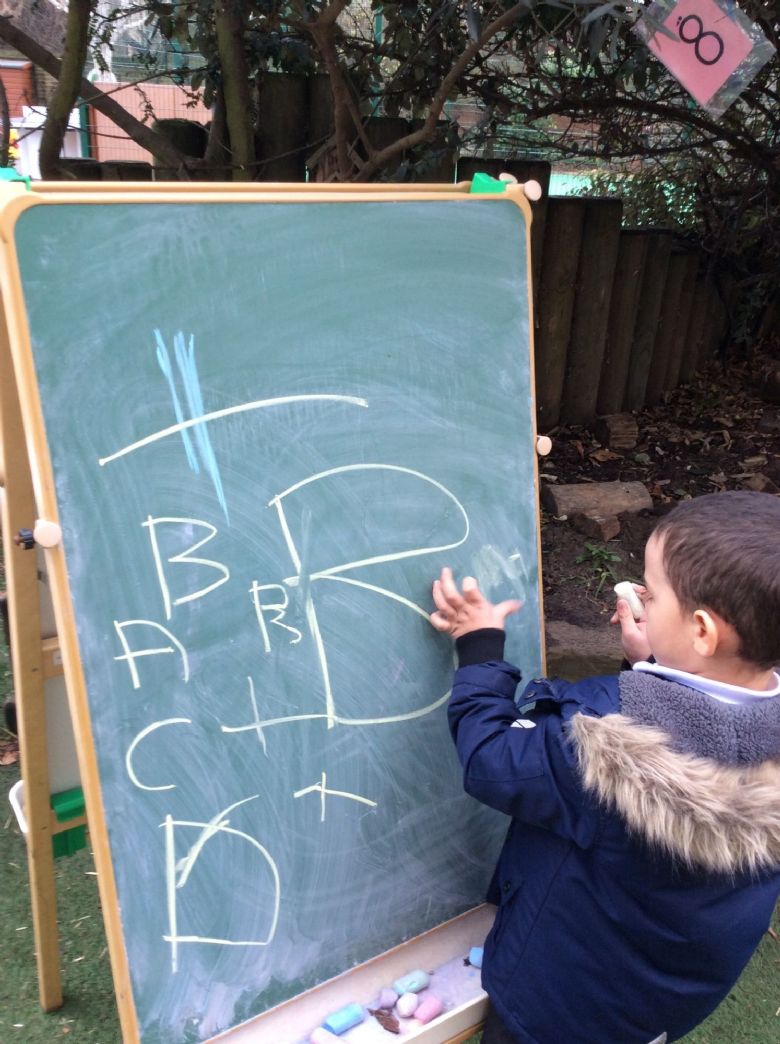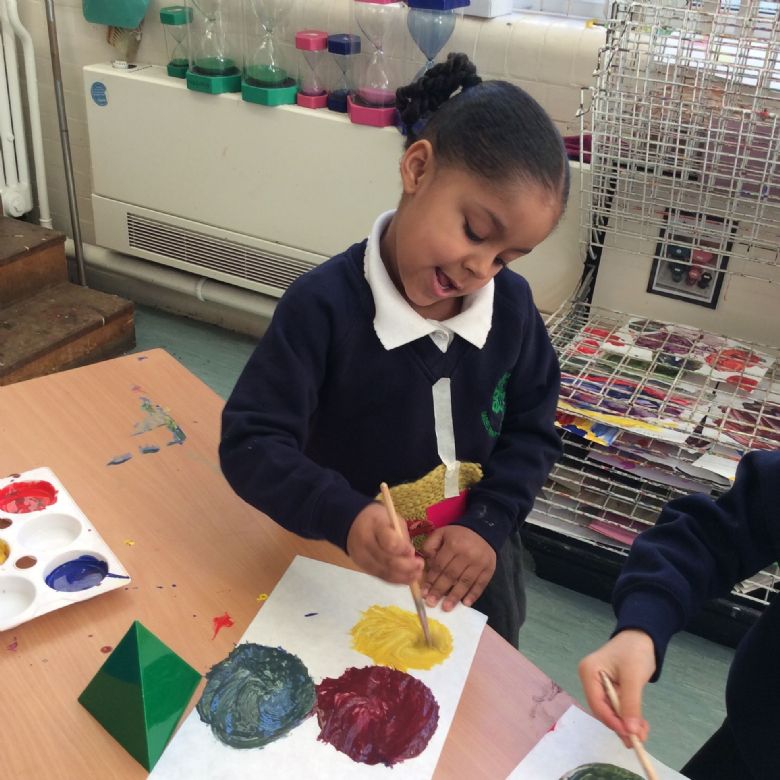 Rainbow class are doing lots of maths! We are very interested in measuring and comparing our heights.
We have been on number hunts and seeing what numbers we can find and read.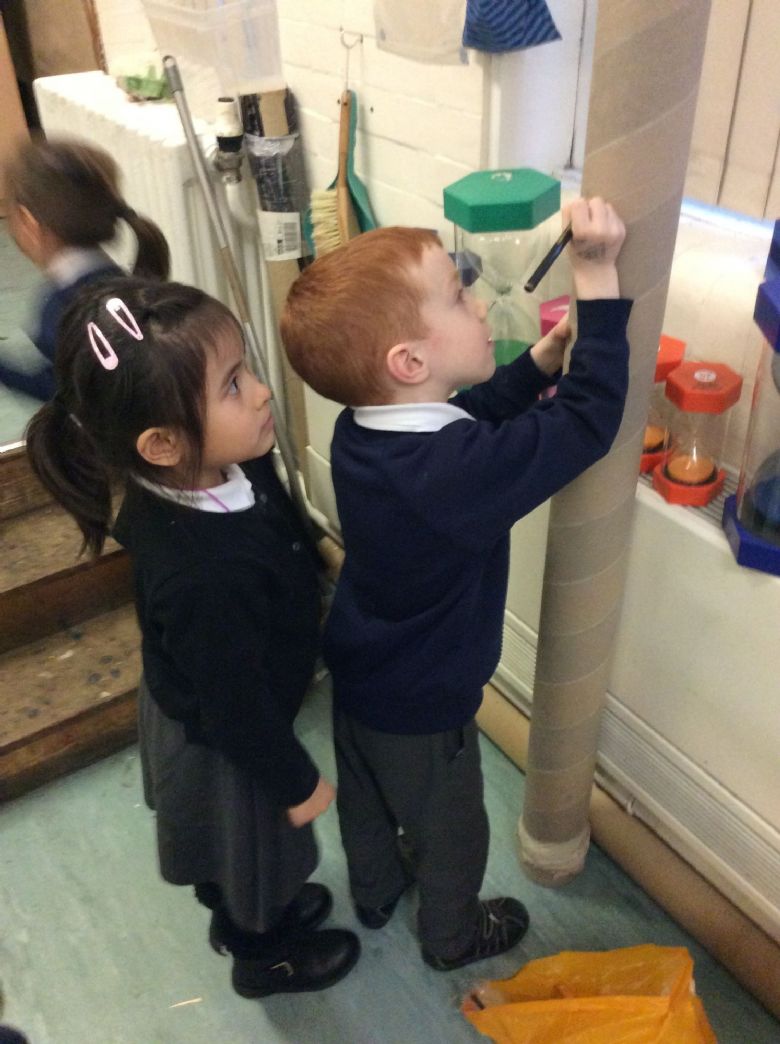 We are having lots of fun learning about Christmas. Rainbow Class children have been writing letters to Santa, wrapping presents for our friends and delivering them!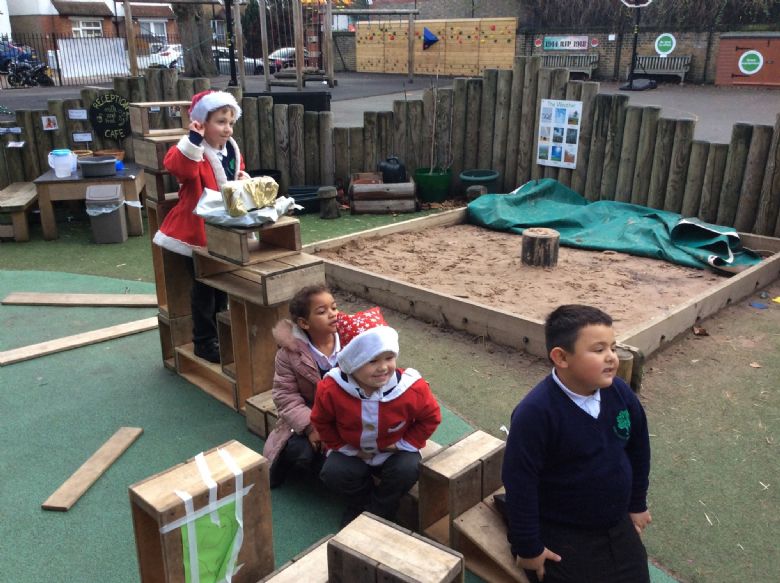 We had a very well attended phonics lesson in Rainbow Class. The children segmented and blended words with 'u' in. They also sang the tricky word song we are learning.
Welcome to Rainbow Class. We have had a very busy half term getting to know our new classroom and all the school routines.
The children have been enjoying their busy learning, both inside and outside.