Parrot Class (Year 3)
Click here to view Year 3 Curriculum Newsletter
Click here to view 100 Recommeded Reads for Year 3 and 4 children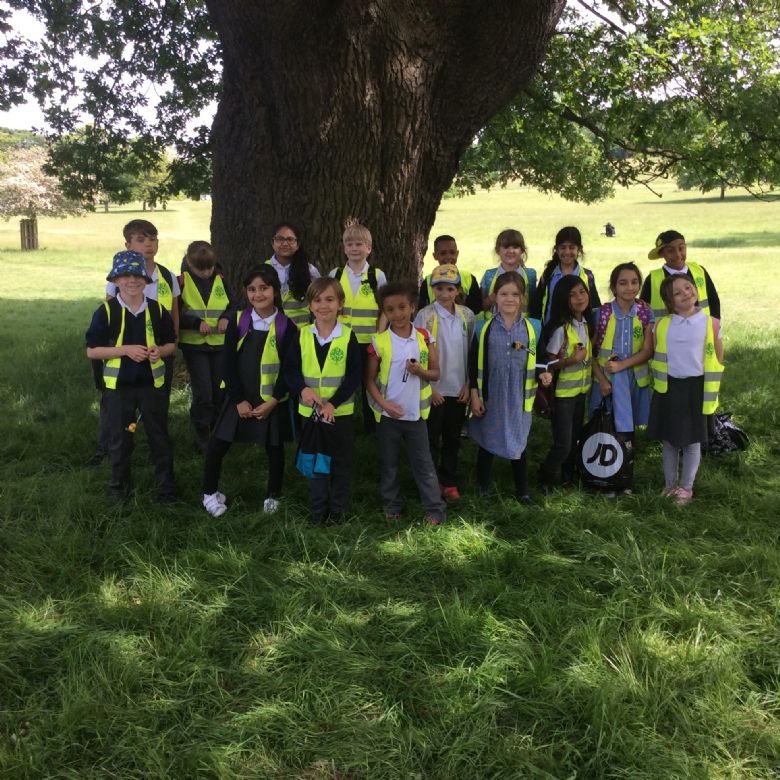 It has been a busy half term for Year 3. In English we explored the text through drama and role play. The children acted out different roles within a court room situation and enjoyed the debate. We also wrote newspaper reports focusing on recounts and layout; it was a huge success.
In Math we have been mastering fractions which included many practical activities.
In Science we have continued to study plants and the topic culminated in the class trip to Richmond Park where children learnt about pollination and a great deal more!
The children have worked really hard and deserve a well-earned half term break.
As we approach the end of a very busy spring term, it seems the classroom is still buzzing with all kinds of activities. In English, children have been excited about the stories they have written about adventures in a magical land. In art, they created their 3D magical tents where the story began. In writing, the focus was on the use of language features and paragraphs to group ideas. This has been a highly creative exercise with impressive outcomes. Well done, Year 3!
In maths, we have now reached the end of the unit on measurements, including length and calculating perimeter. As usual, there have been many opportunities to problem-solve and extend knowledge. It is good to see how using mathematical language to explain answers is becoming the norm in lessons.
In science, we have started studying plants and it would be useful if the children had the opportunity to observe them in parks and their surroundings, during their spring break. Please encourage them to share their observations.
We look forward to our cookery session next week based on healthy foods. Children have been learning about Fairtrade - could they spot these products/produce during your supermarket visits?
Parrot Class participated in 'Sports Relief' activities today and had a lot of fun.
All that remains now is to wish you all a lovely spring holiday and plenty of sunshine!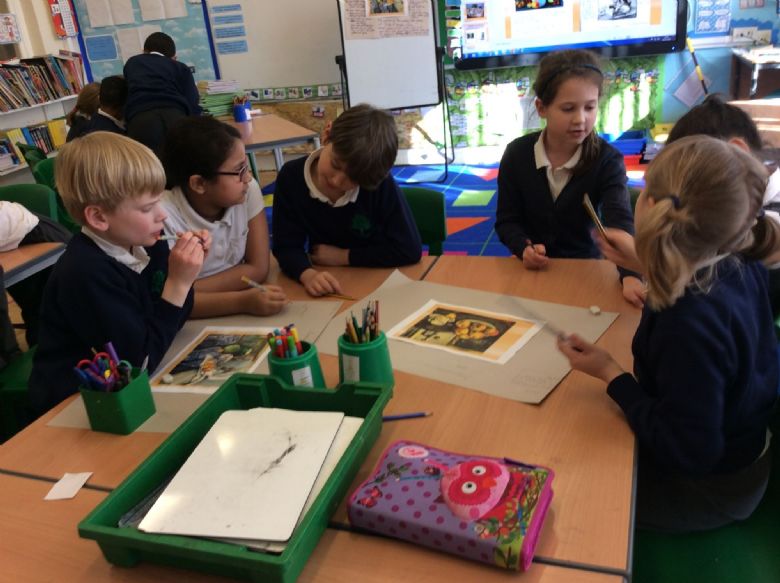 Welcome to spring 2! This half term, our topic is 'Scrumdiddlyumptious'.
Children were really excited about their new text 'Leon and the Place Between'. They participated in a discussion about magic and made connections to their own experiences. They created their own pictures of magical spaces and described them using expanded noun phrase.
We are coming to the end of the history of prehistoric Britain, and are now looking at the Bronze Age and Iron Age.
In maths, money has been the focus this week. We have added and subtracted sums of money alongside giving change. This has enabled the children to think more carefully about reasoning in real life situations.
We are looking forward to things to come…
We have certainly sprung into action with the start of the spring term. Based on the class text book, 'The Pebble in my Pocket, children have not only gained in their knowledge of how rocks are formed, but have also expressed their understanding through different genres. They wrote poems about volcanoes, using language features such as imagery, similes and metaphors. They have also written a descriptive narrative tracing the journey of their pebble. Their writing has extended to paragraphs, each taking a creative route!
In maths we are coming to a close on the topic of multiplication and division. Following the mastery approach, we continue to use variation to instil a deeper understanding. There have also been lots of opportunities to practise the 4 and 8 times tables.
In science, our topic is rocks and soils. Over the last couple of weeks, the children have explored the 3 different types of rocks and their properties. They have begun to make connections with the suitability of rocks for different purposes.
Here is a picture of them experimenting to find the most durable rock. Please browse in the gallery for more.
It has been a very busy end of term with lots of interesting activities. Year 3 liked best the screen printing workshop and have produced some lovely urban themed prints. Pictures will follow.
The last few weeks we focused on poetry using figurative language such as: repetition, simile, personification and imagery. The children wrote fantastic poems!
In maths we have been exploring multiplication and division through different representations. This, of course, follows the Mastery Curriculum.
Hope you all have a lovely break and return refreshed and ready for the spring term!
Wishing you a happy New Year!
This week Year 3 have been learning about reflection and light. We have been looking at a range of materials and doing experiments before designing our own reflective book bags.
We've had a great start to the year this week. We began with some team-building games and setting personal goals. Children have created some imaginative self-portraits using shapes and colour.
Alongside the fun and games, we've cracked on with our Maths Mastery, and set up a line of enquiry for our term topic on the Greeks.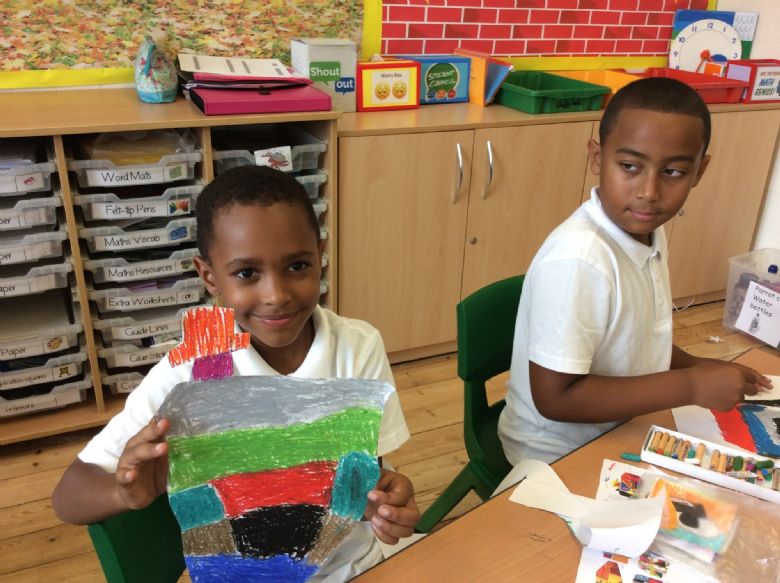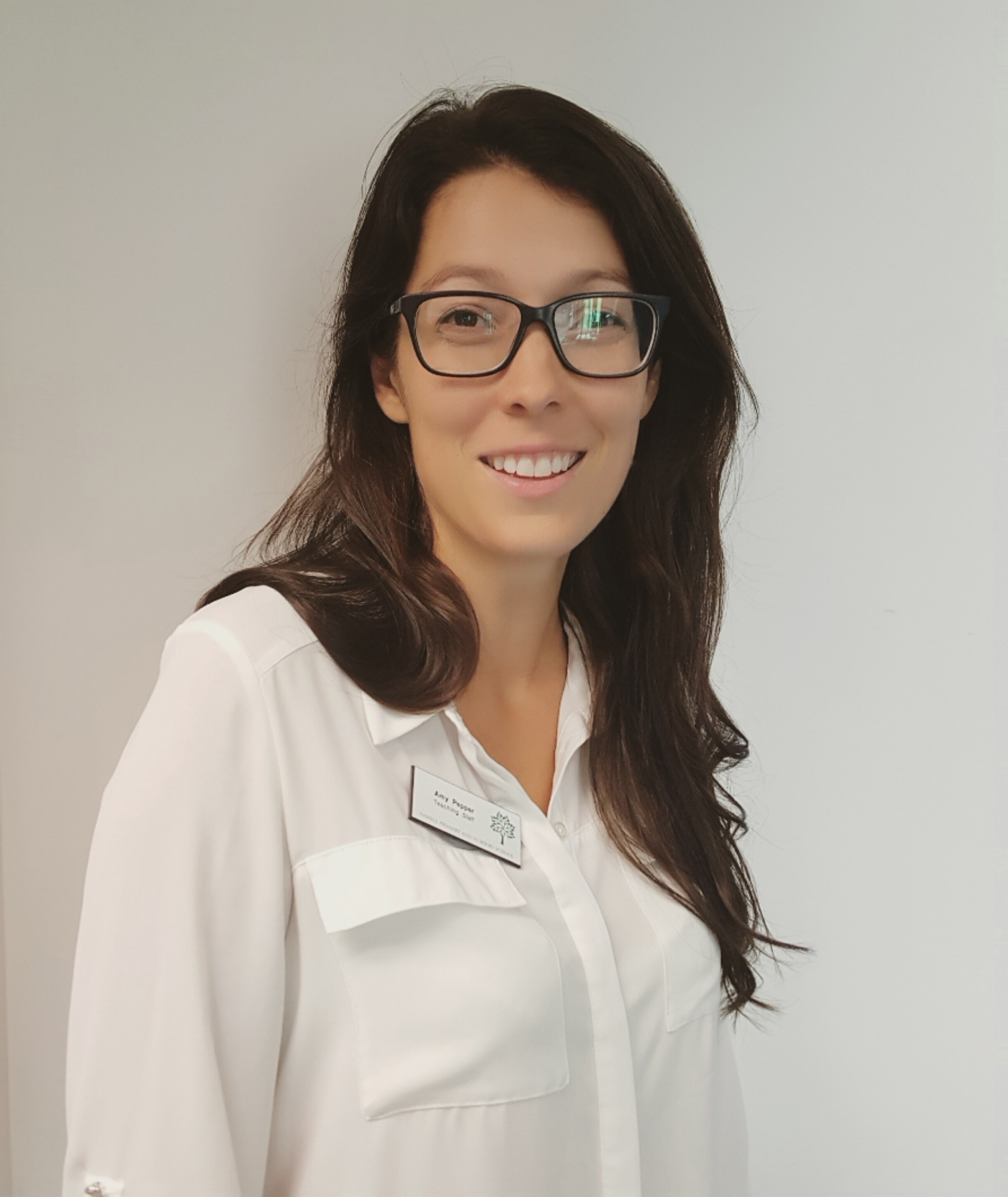 Welcome to Parrot Class. I'm Miss Pepper. I've been at Darell for a year, and am really looking forward to teaching in Year 3.
You will be receiving the half-termly curriculum newsletter at the beginning of the term, which will detail the specifics of the curriculum and key dates. You will also have a chance to 'Meet the Teacher' at the beginning of September. We very much hope you will all be able to attend. This will be an opportunity for you to hear about the expectations this year, as well as how you can help support your child and the school.
In September, we will be sending home the Home/School Agreement for you to read, sign and return, a 'Good to be Green' Behaviour booklet, and a Practical Guide for Parents at Darell.
I look forward to working with you next year. If you have any concerns or questions, please come and see me after school or contact the office for an appointment.
Miss Pepper