Panda Class (Year 2)
Click here to view Panda Class Curriculum Newsletter
Click here to view Key Instant Recall Facts for Year 2
Click here to view the Top 100 Book List for Year 1 and 2
Click here to view Year 1 Phonics Screening Check - A guide for parents 2019
Click here to view Year 2 Assessment Meeting February 2019
Author Visit
We were thrilled and very privileged to have author and illustrator Chris Judge visit Darell to read his new book 'The Baby Beast' to Years 1 and 2. He also gave us some fantastic tips for budding illustrators and taught us how to draw the Baby Beast. Many thanks to the team at Kew Bookshop for putting us in touch with Chris!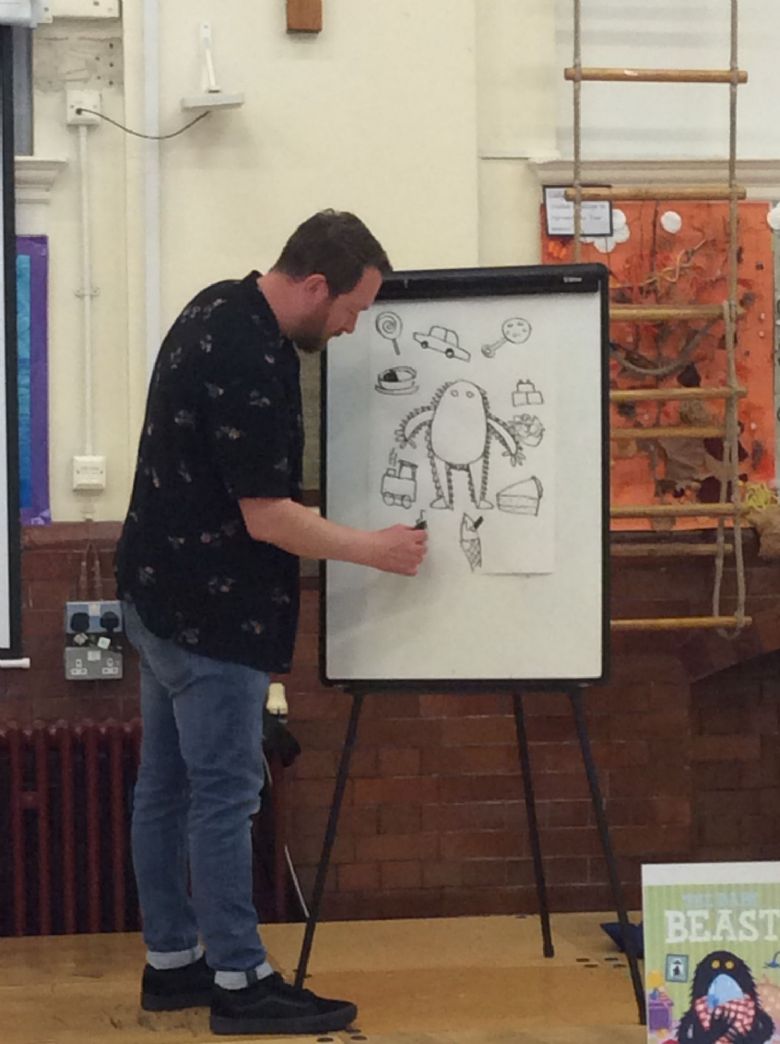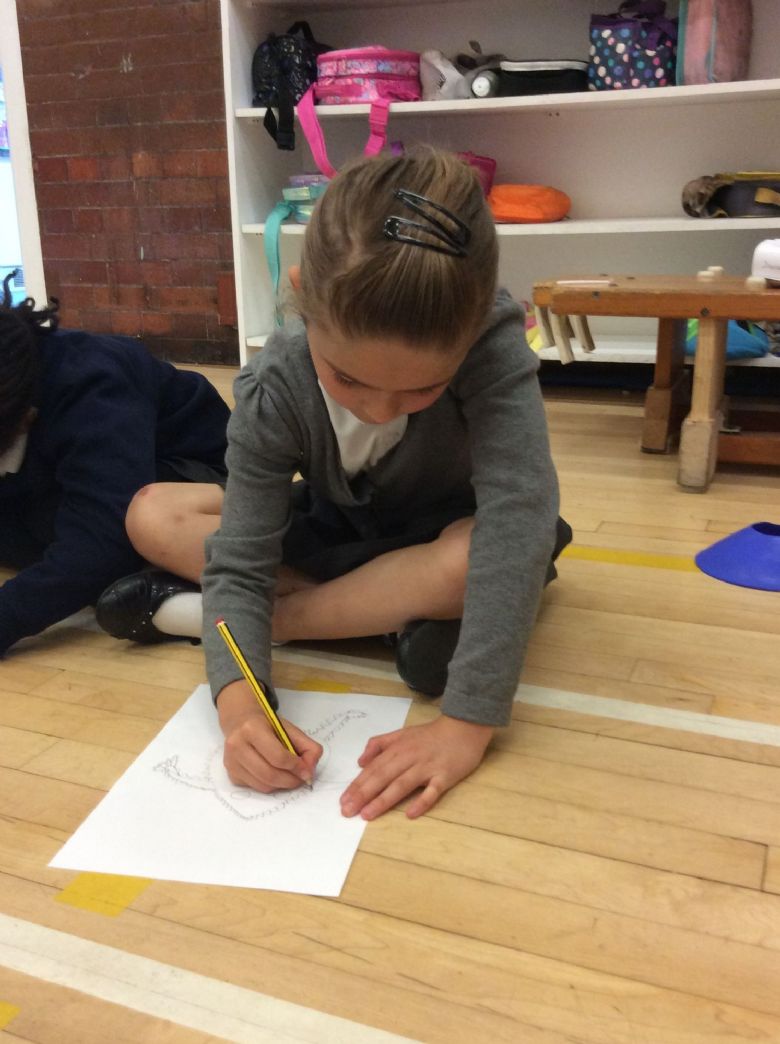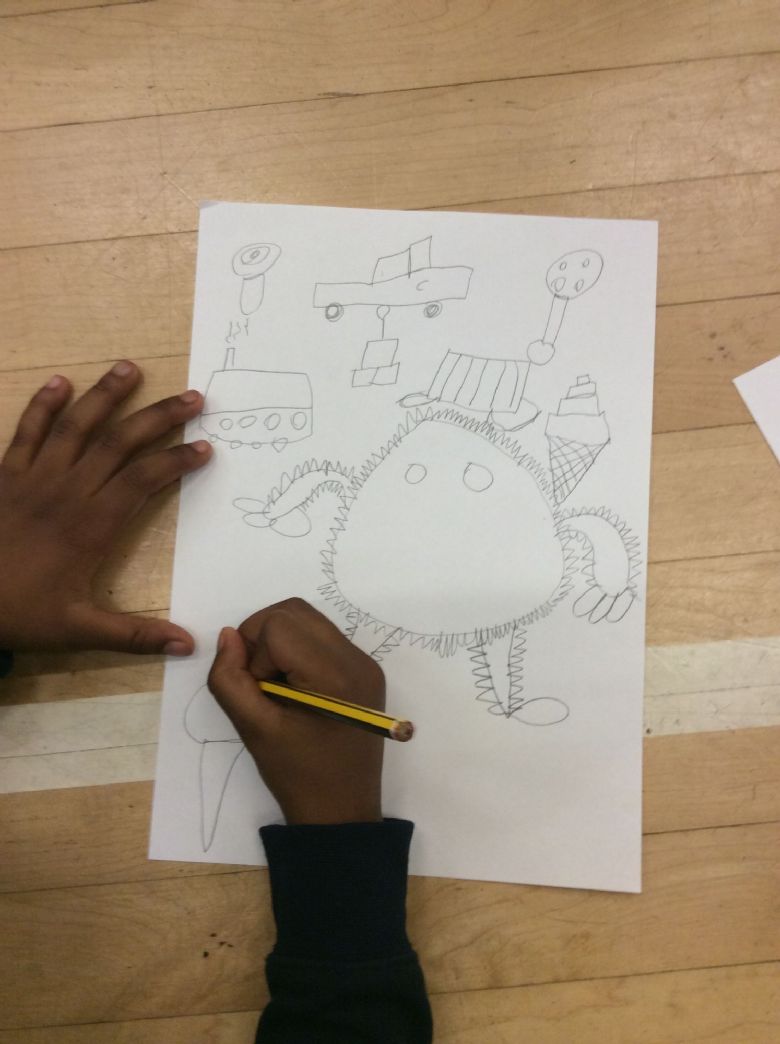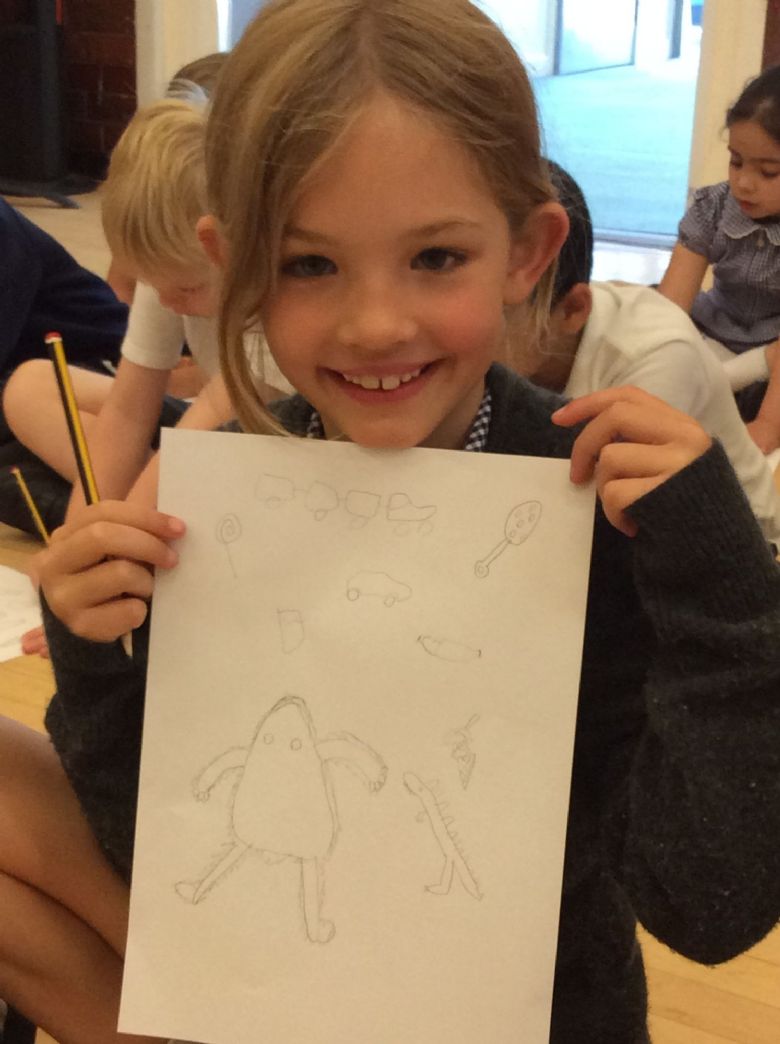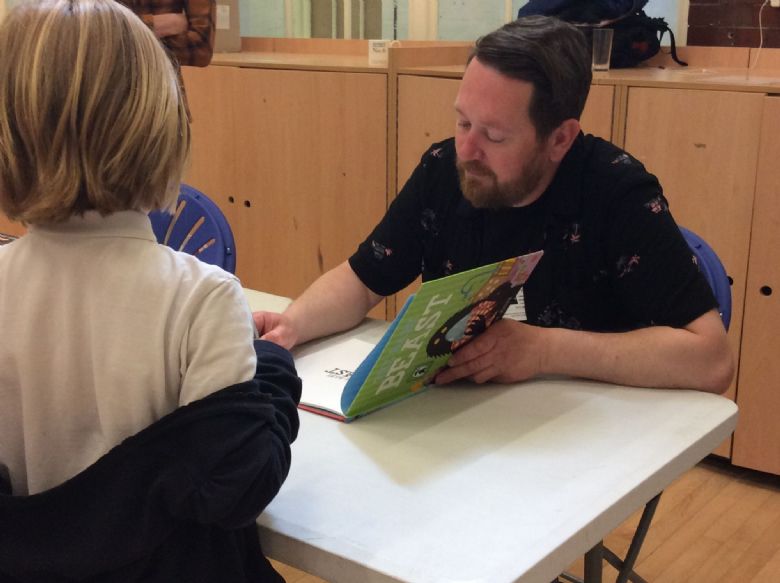 Sports Day
We had a fantastic time at sports day today. We worked well as a team and showed resilience and good sportsmanship. Miss Carter and Miss Hayward were very proud of us all.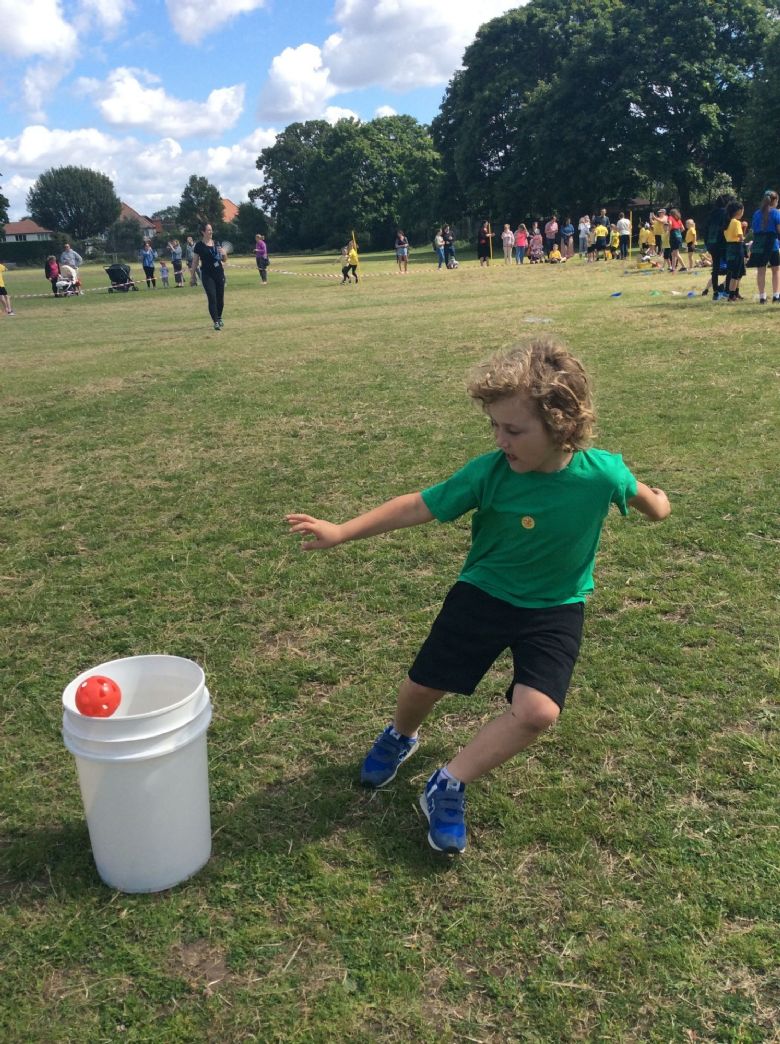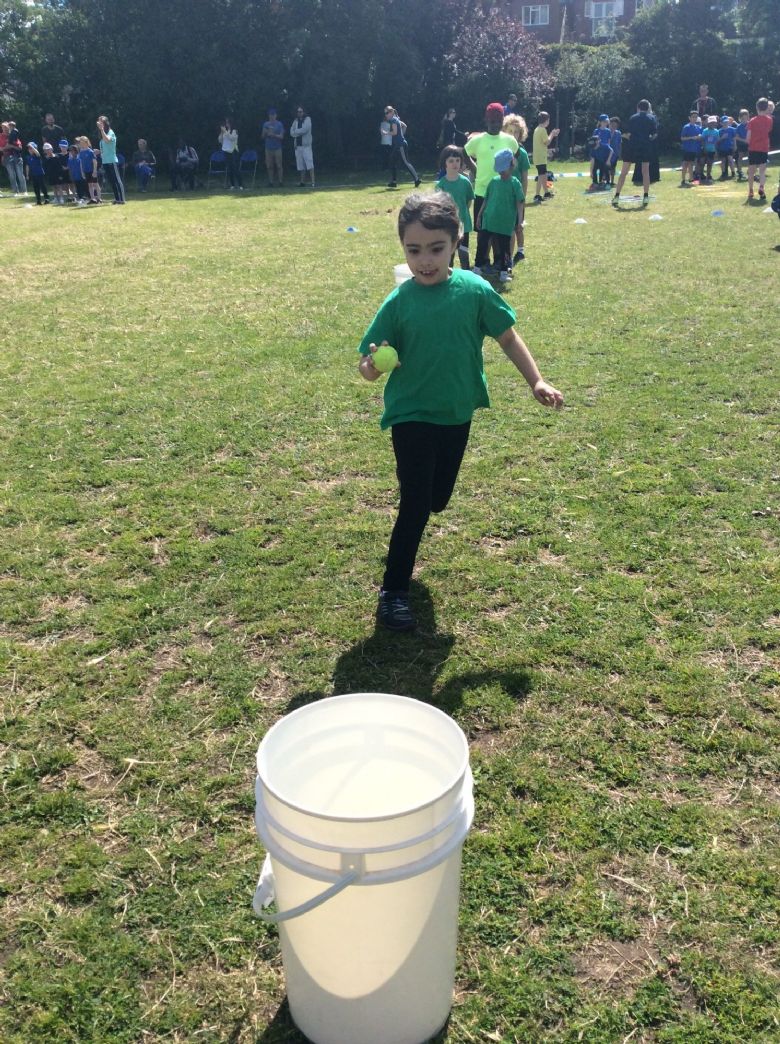 Paintings Inspired by Georgia O'Keeffe
In art, we have been busy painting our flowers inspired by the artist Georgia O'Keeffe. We used either warm or cool colours to paint our flowers and mixed different tints to give our paintings more depth. We certainly have some talented artists in Year 2!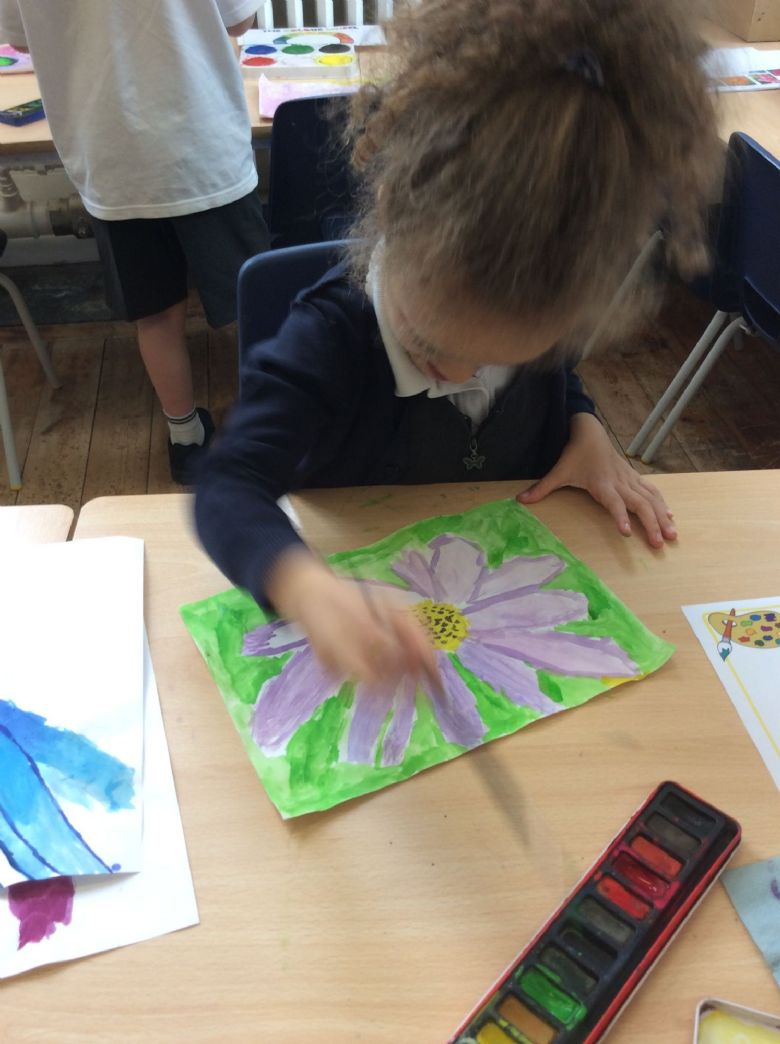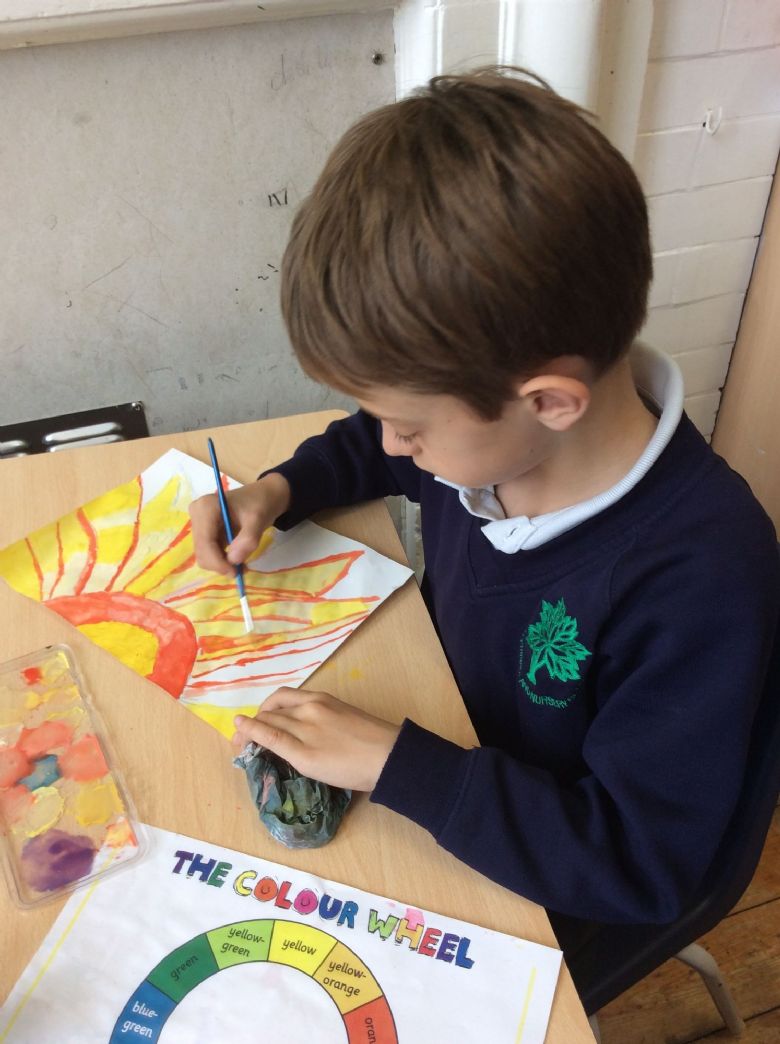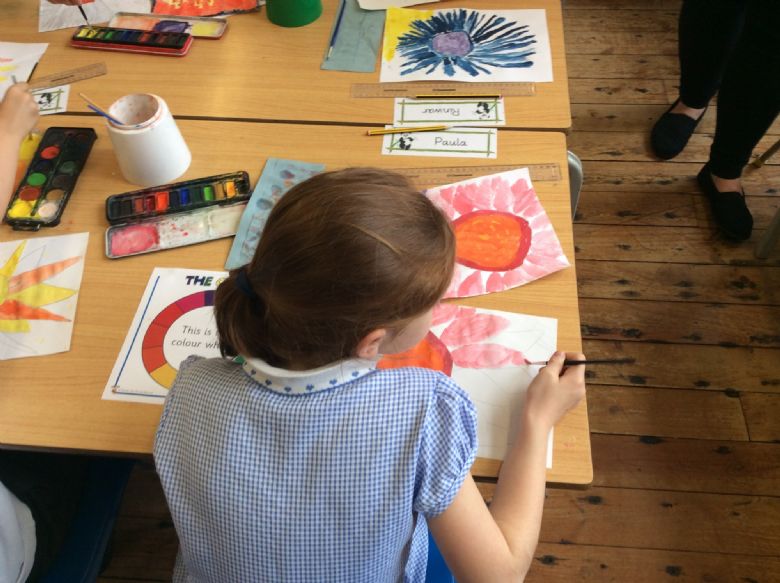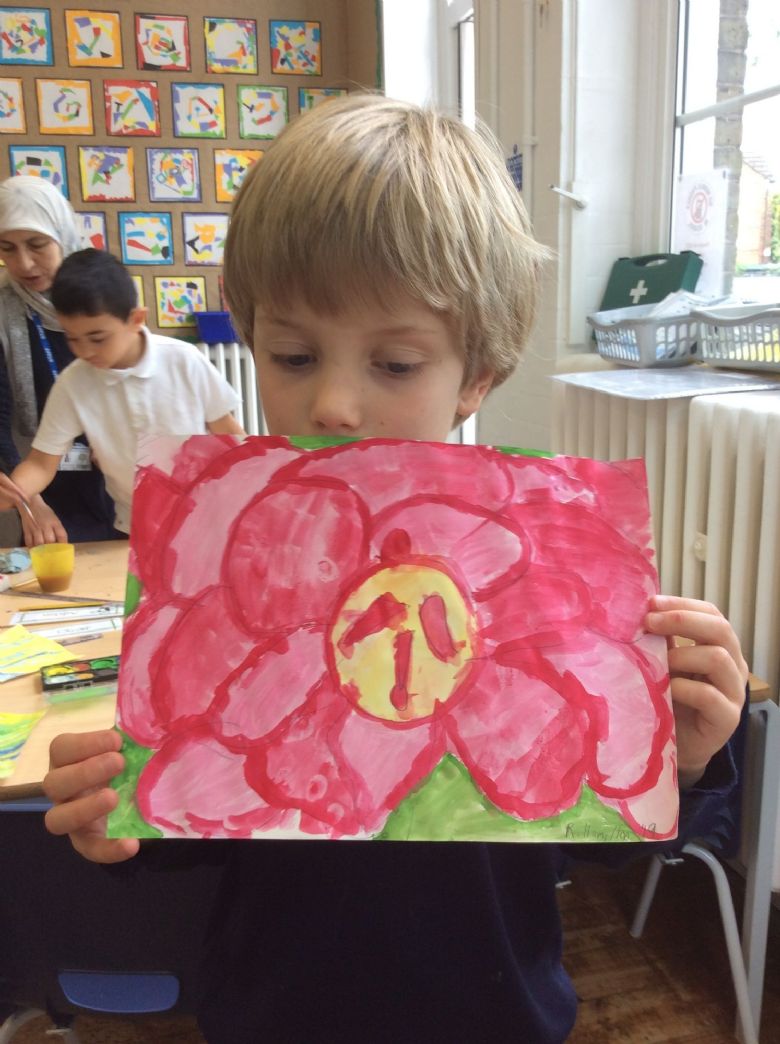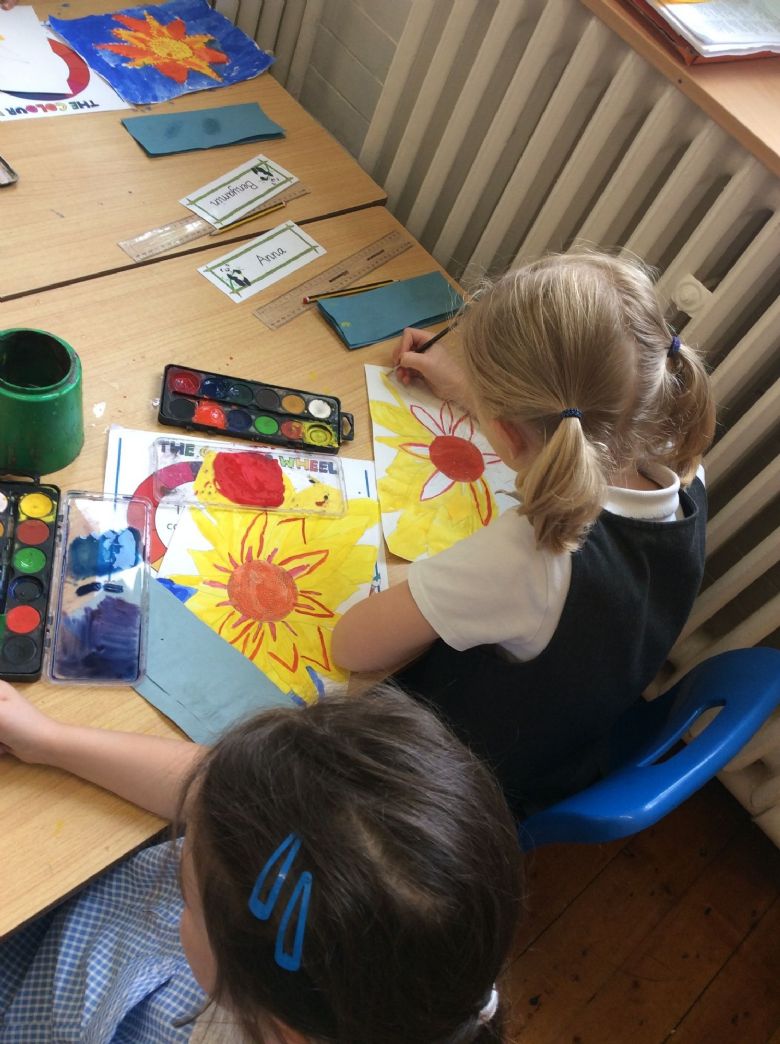 Measurement
In our maths lessons, we have been learning to estimate and measure length using centimetres and metres. Our challenge was to choose objects from around the playground and estimate how long they were. Finally, we had to measure them, choosing the most appropriate equipment and unit of measurement.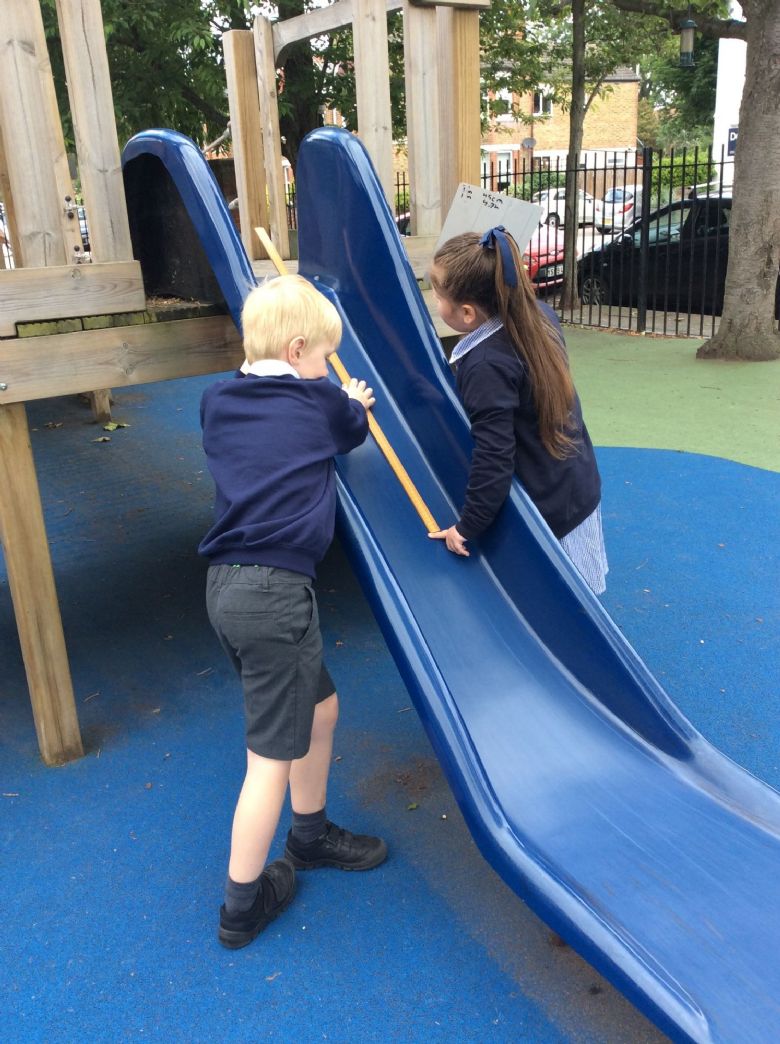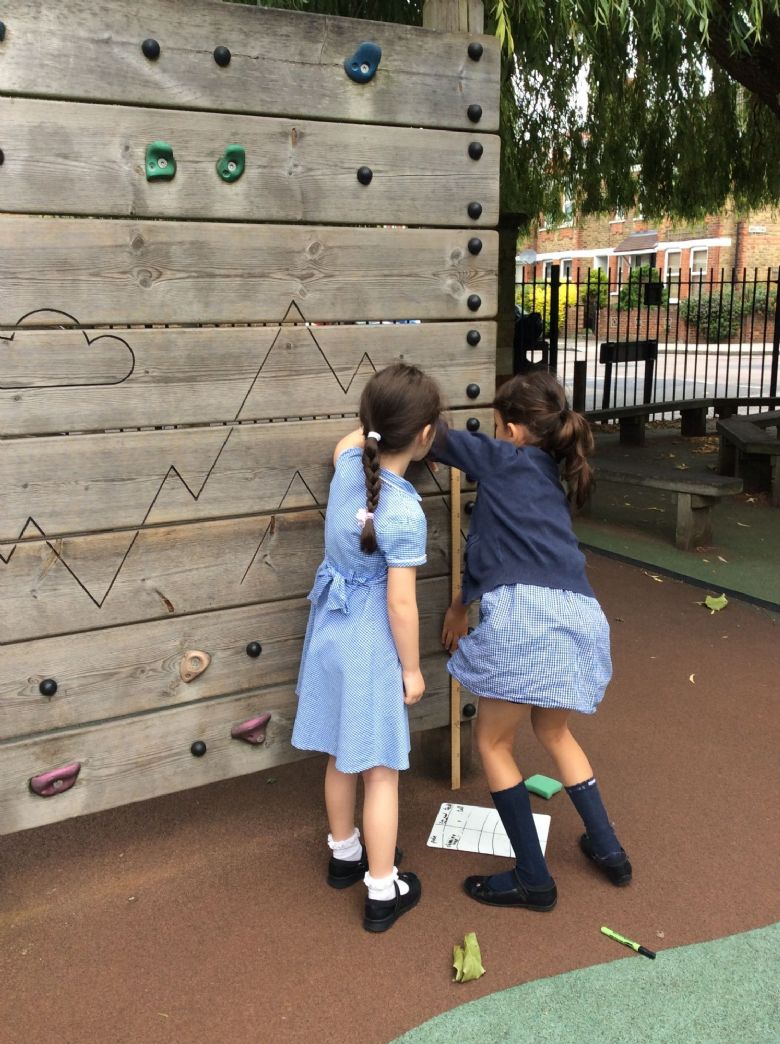 Georgia O'Keeffe
In Year 2, we have been looking at the artwork of Georgia O'Keeffe who became famous for her large and colourful paintings of flowers. We noticed that her flowers filled the space and there was very little background in her paintings.
Today, we began by drawing a flower head. We had to make it BIG so it looked as though it was falling off the page. Next, we are going to paint them using warm or cool colours.
Come back soon to see our finished masterpieces.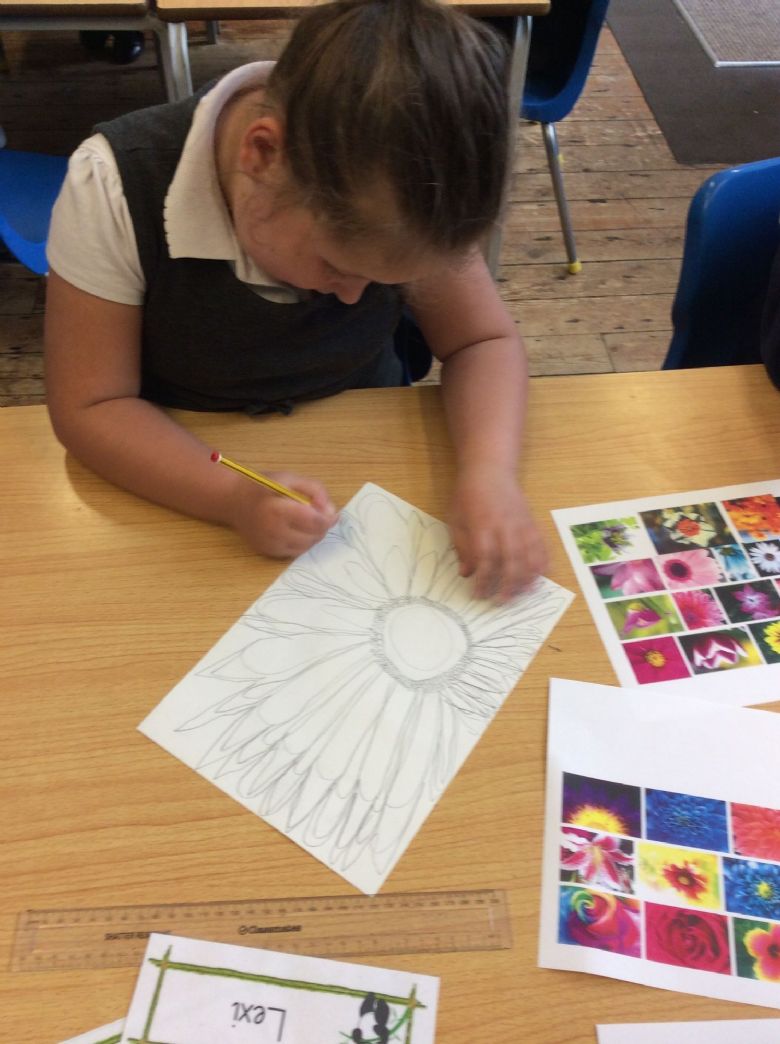 Year 2 Science
Year 2 became scientists for the afternoon and used our enquiry skills to identify things that are alive, were once alive, or have never been alive, in our school grounds.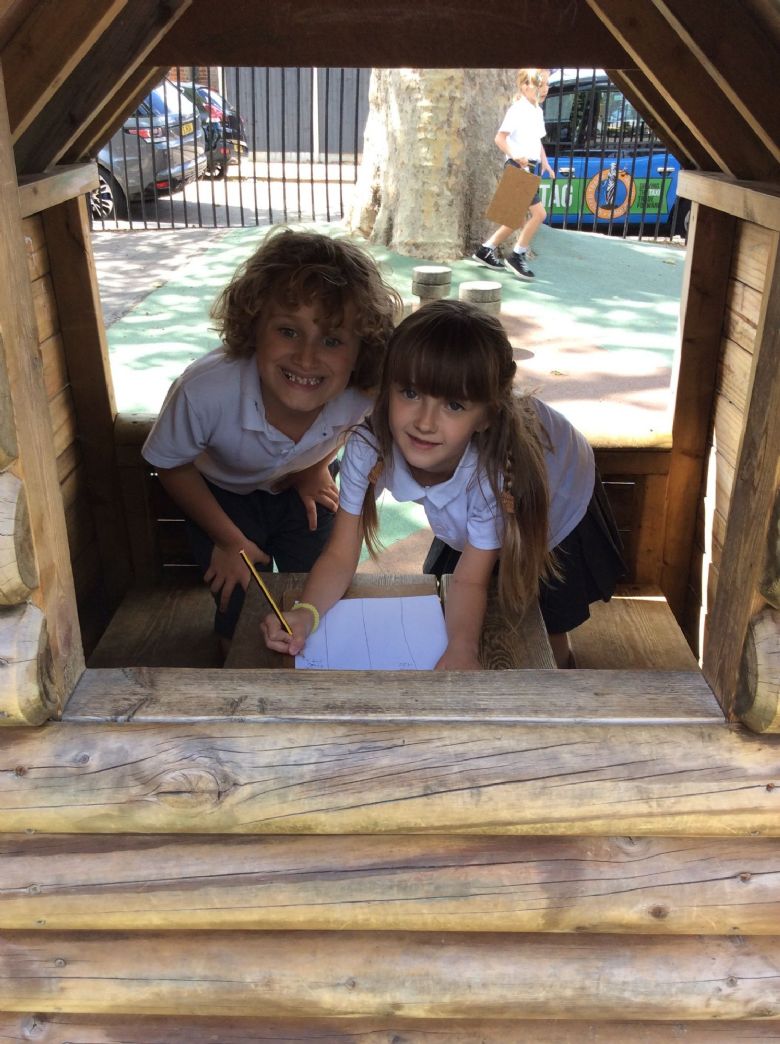 Watching Caterpillars Grow
In science, Panda Class have been observing tiny caterpillars grow and turn into beautiful painted lady butterflies. This morning, we went to the park to release them and we watched them fly away. What an exciting way to end this half-term!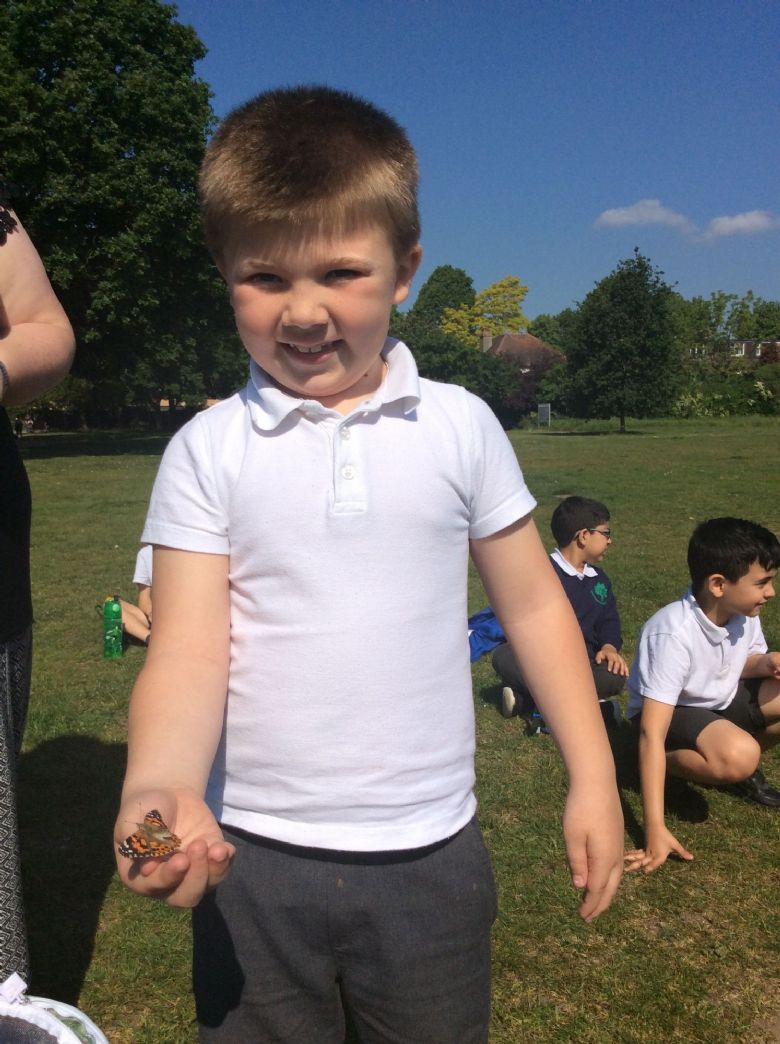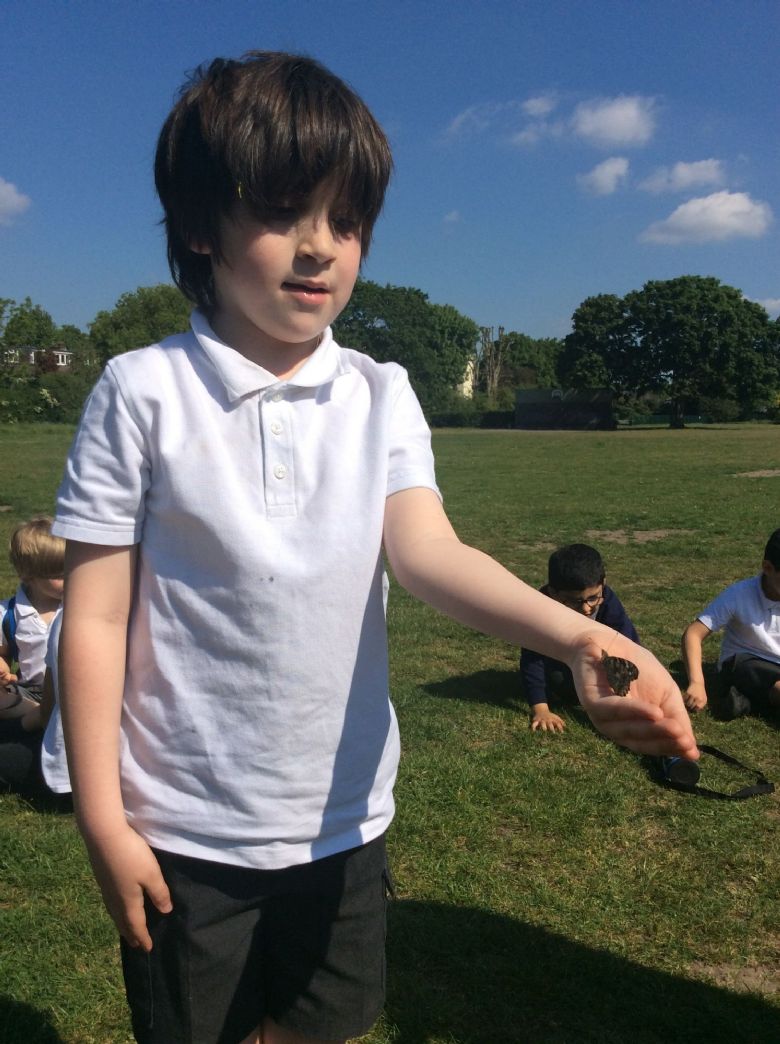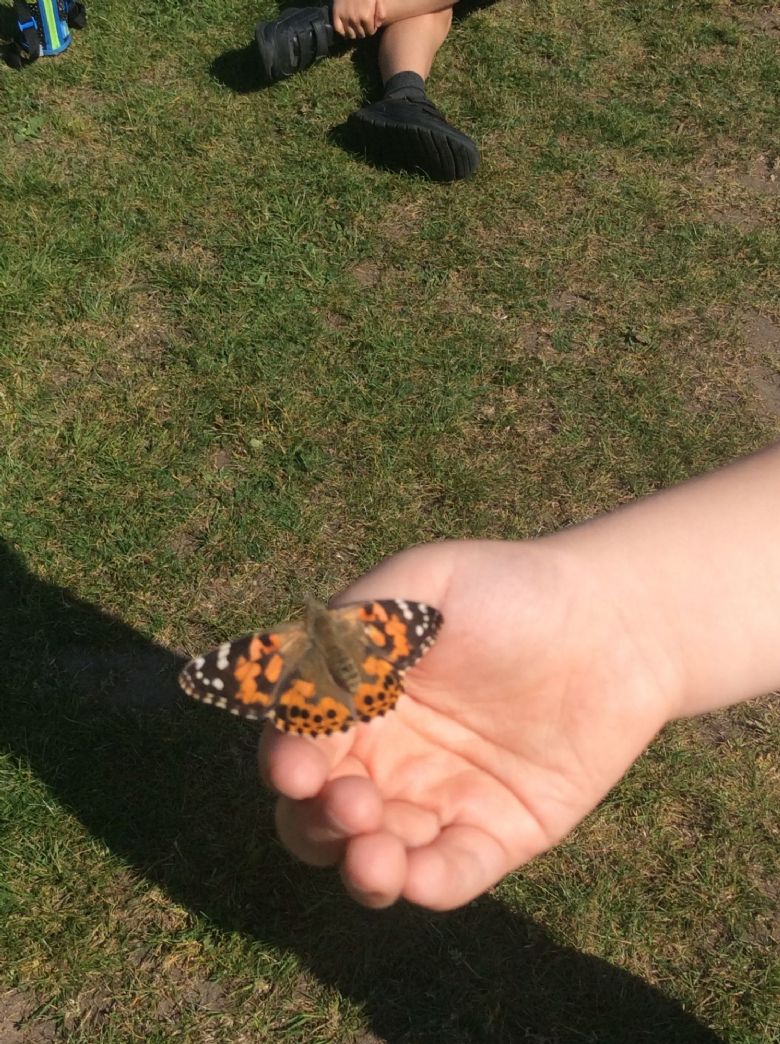 The Lonely Beast
In English, we have been learning to draw inferences using the clues in the pictures and text. Today we looked at an illustration from our new text and created a freeze frame of the scene. We thought carefully about our positions and body shapes so that we could show the characters' emotions. Miss Hayward and Miss Carter then brought our freeze frames to life and asked us to voice our thoughts in role. Can you work out how we are feeling?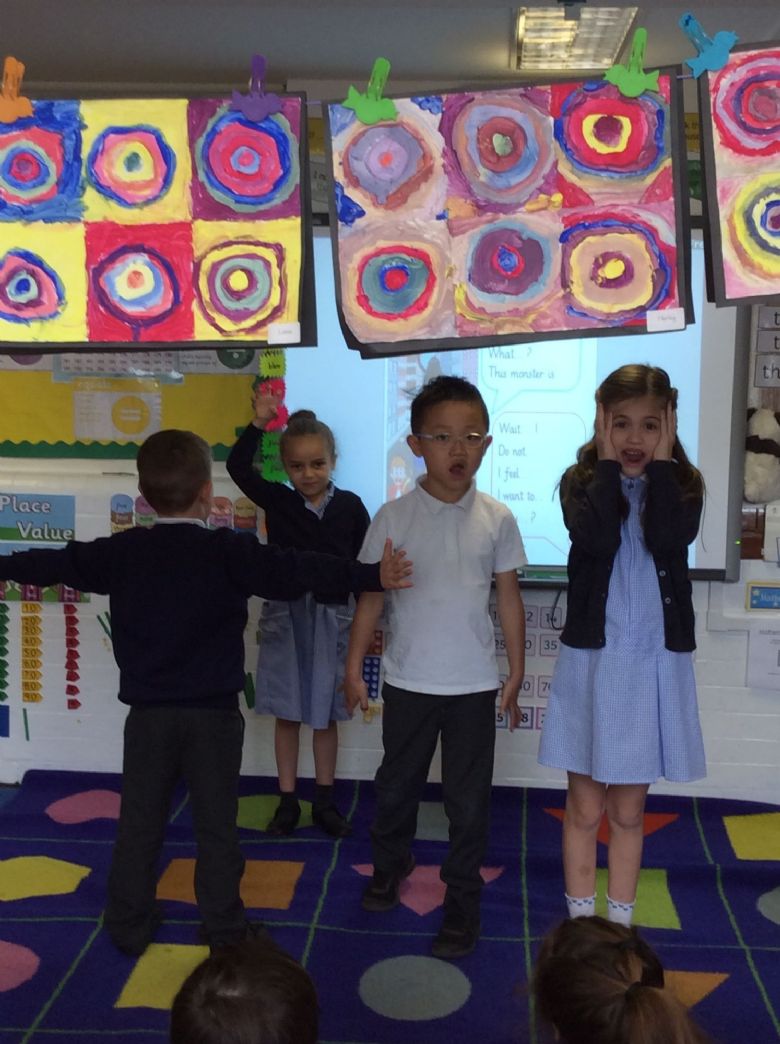 Picnic Kebabs
In design and technology, Panda Class have been making our own picnic skewers. We had to choose a bread and food from at least two other food groups to make our skewers healthy. We learnt how to prepare food hygienically, and used the skills of chopping, slicing and threading when making our kebabs. We are looking forward to eating them at our teddy bears' picnic this afternoon.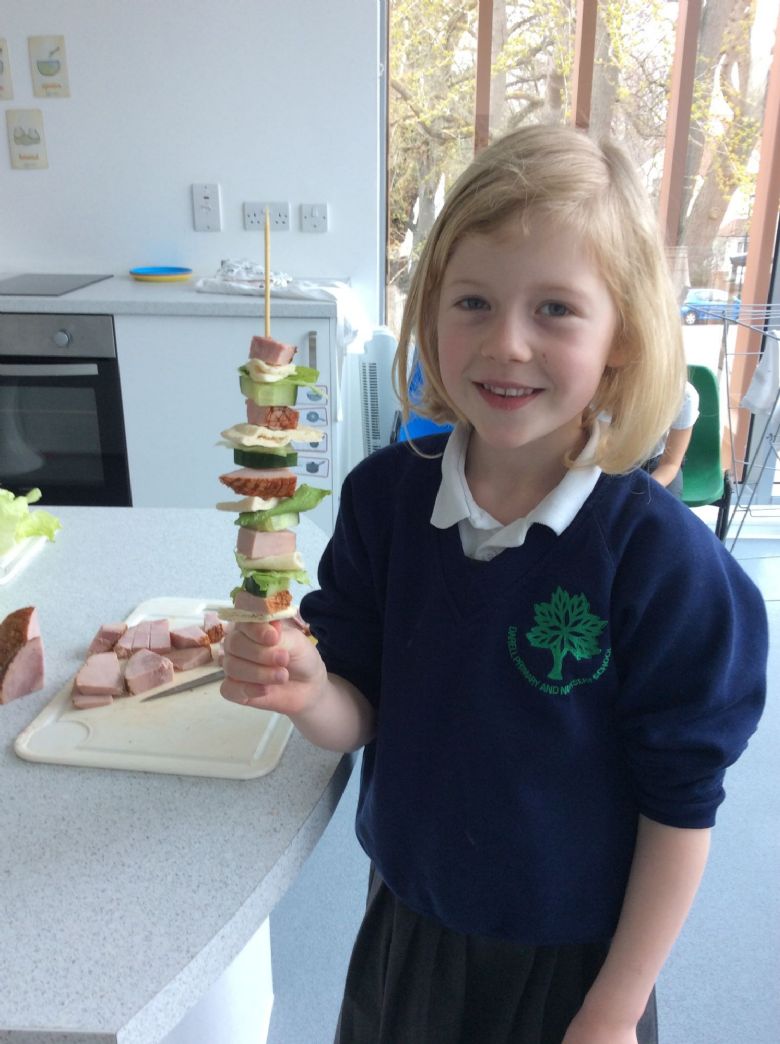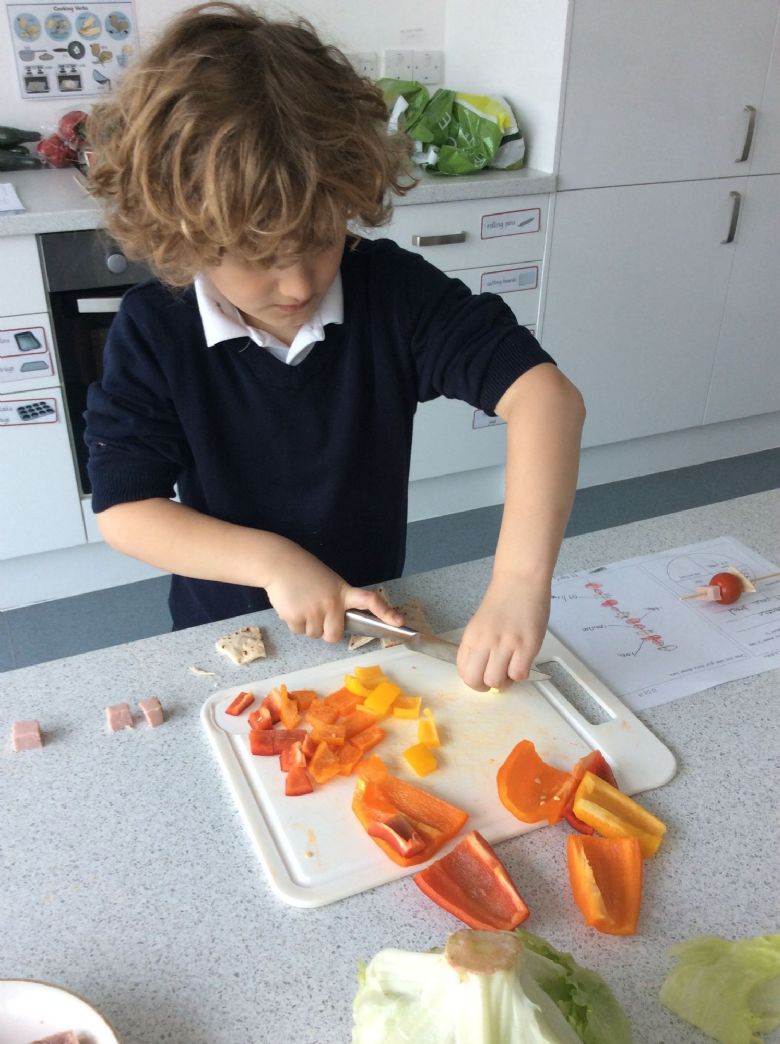 Science Week
To coincide with British Science Week, Panda Class have taken part in workshops, carried out investigations and met some adults who use their scientific skills in their careers. We have thoroughly enjoyed exploring different science activities and investigations to build our scientific confidence! Take a look in our gallery to see some more photos.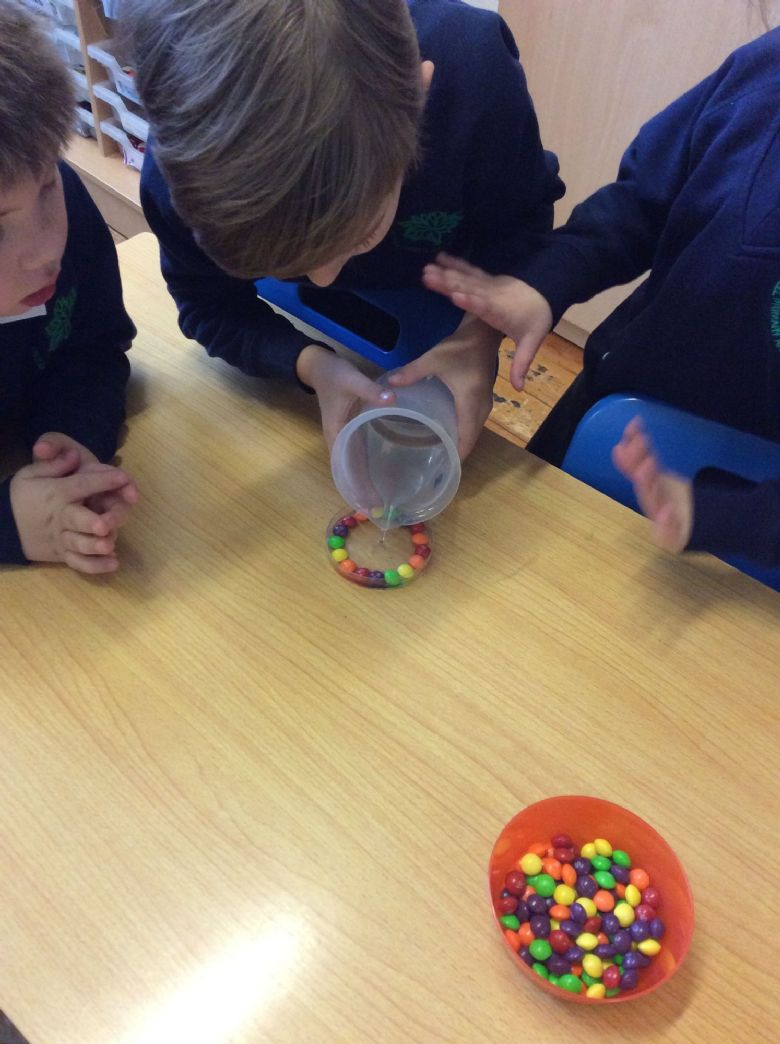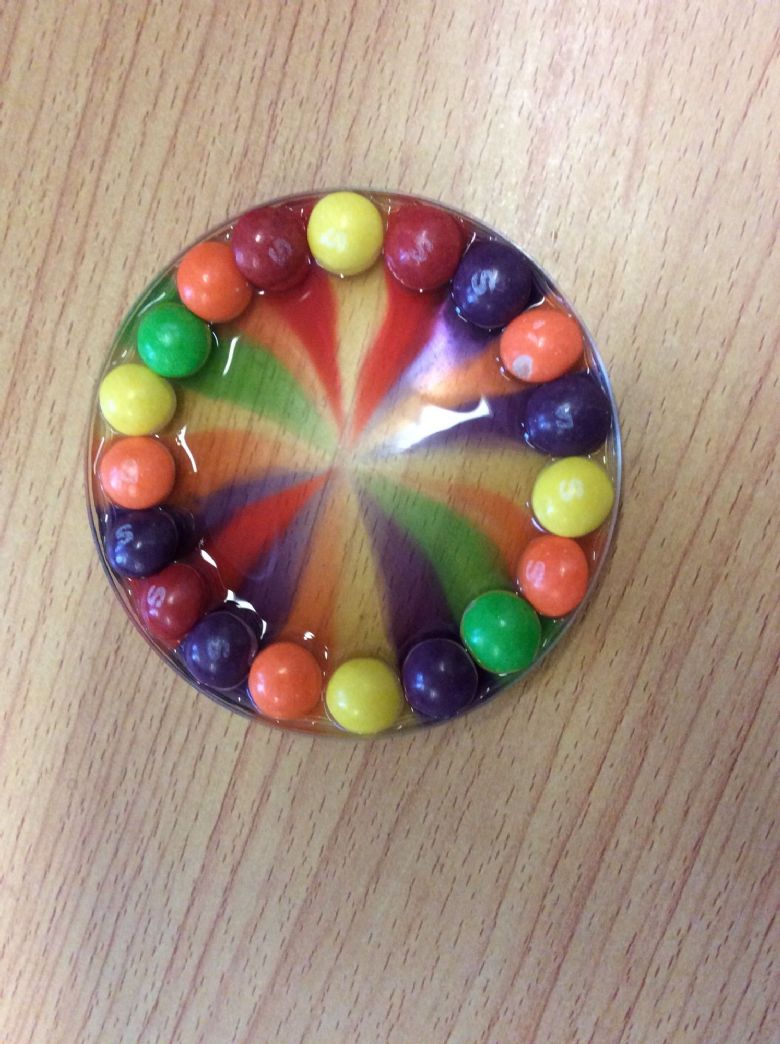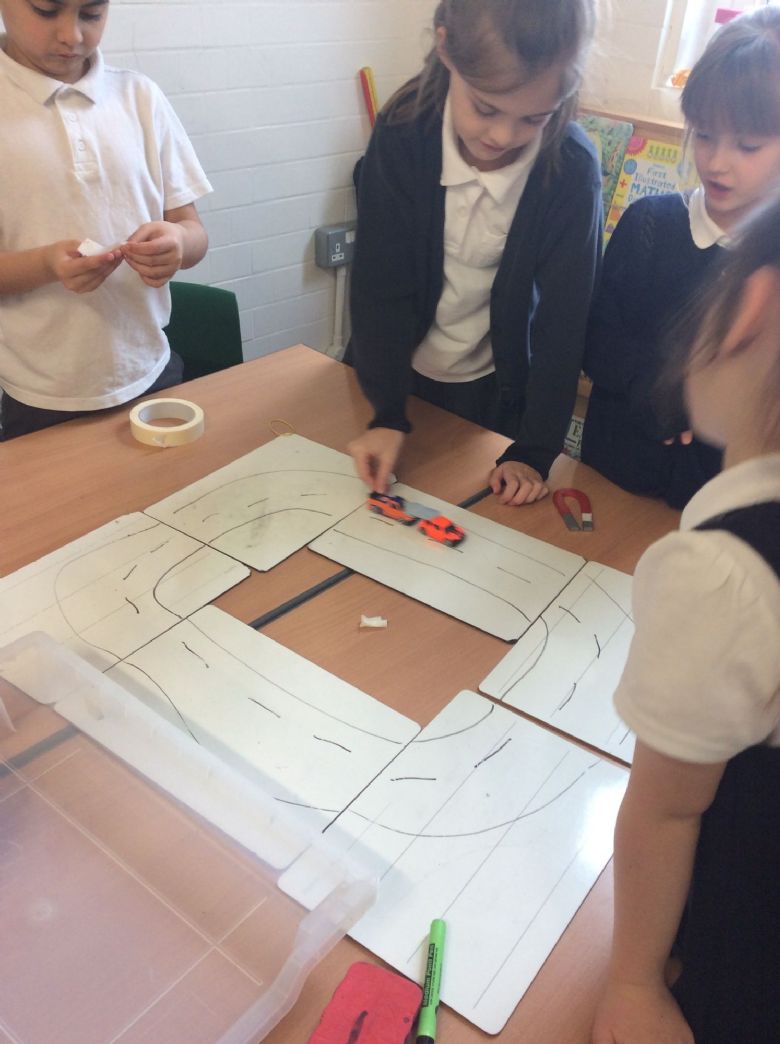 Florence Nightingale
As part of our topic on keeping healthy, Panda Class had the opportunity to meet Miss Nightingale and hear all about how she became known as the "Lady with the Lamp". We found out how she became a nurse, why she went to the Crimea and how she improved conditions for the soldiers and nurses. We helped her to clean the hospital and care for the injured soldiers.
Investigating How Germs Spread
Panda Class have been investigating how germs spread through contact. The children used both hair gel and glitter to simulate germs on their hands. When one child had gel on their hands, they were able to spread it very quickly amongst class mates. It helped them to understand how important it is to wash their hands to stop germs from causing them harm.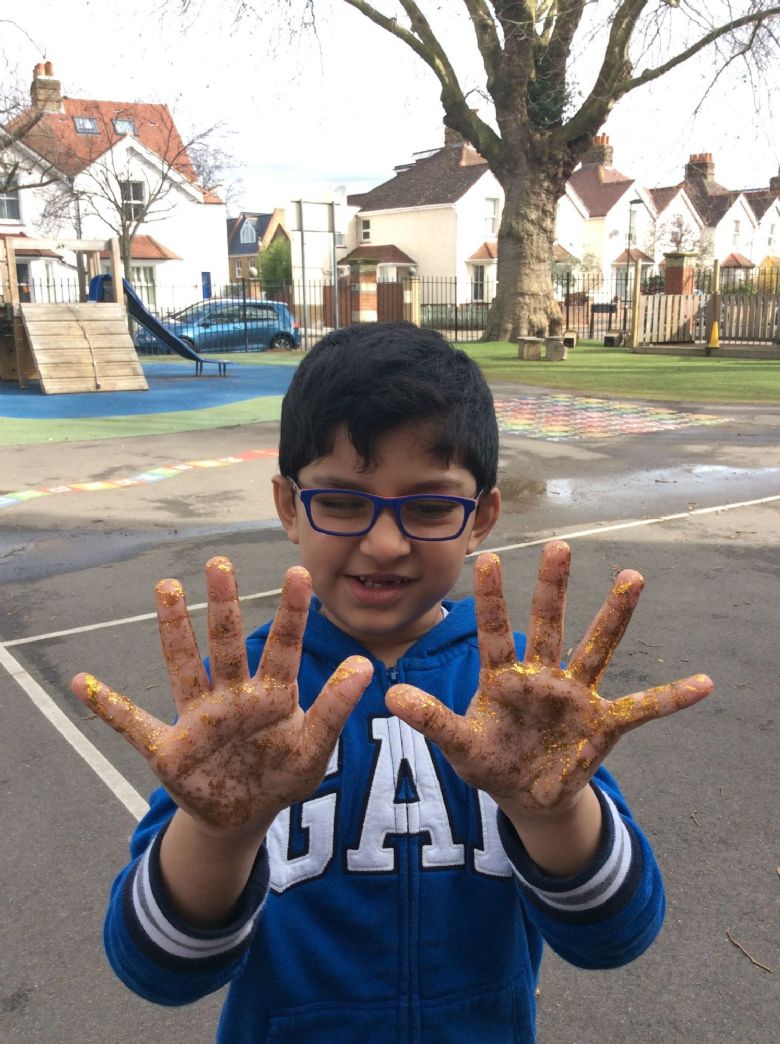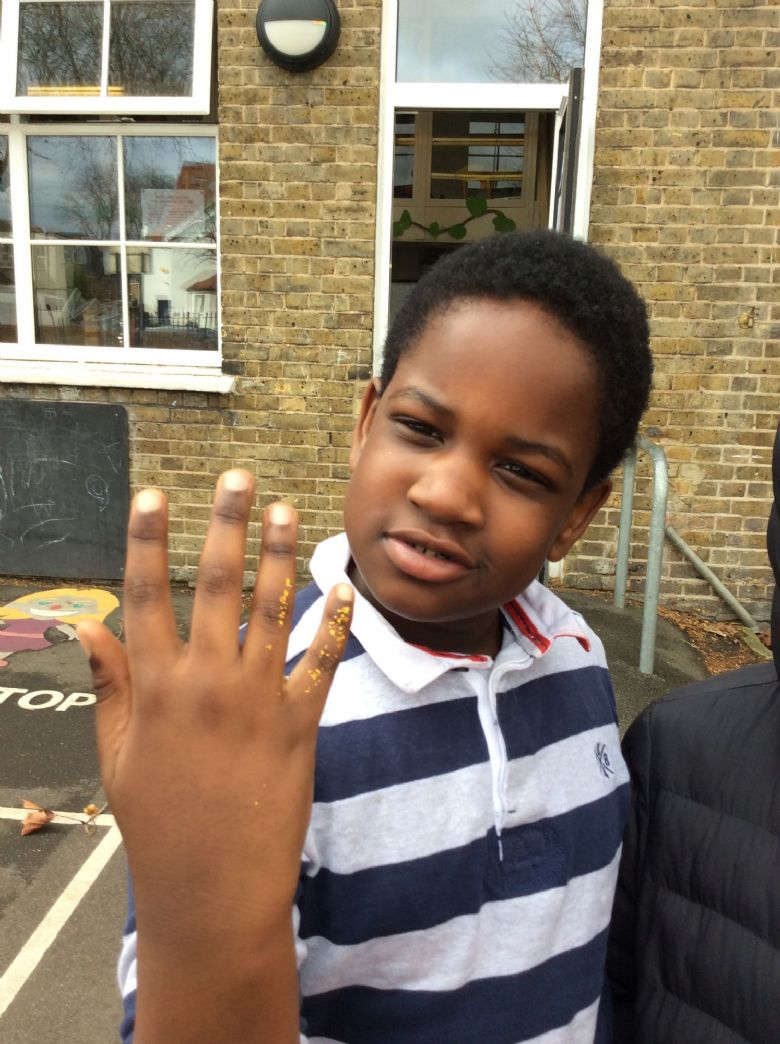 Author Visit
This week we were lucky to welcome a very special visitor to our school. The author, Gareth Jones, came to school and spent time with the children explaining how he became an author, the inspiration behind his books, telling us some stories and impressing us with his musical talents! The children all listened very well and took part in the assembly with enthusiasm. Well done, we were very proud of you.
As part of our World Book Day celebrations, we also enjoyed visiting Kew Bookshop to exchange our tokens for one of the specially published books. Many thanks to Kew Bookshop for letting us come to visit. We really enjoyed it!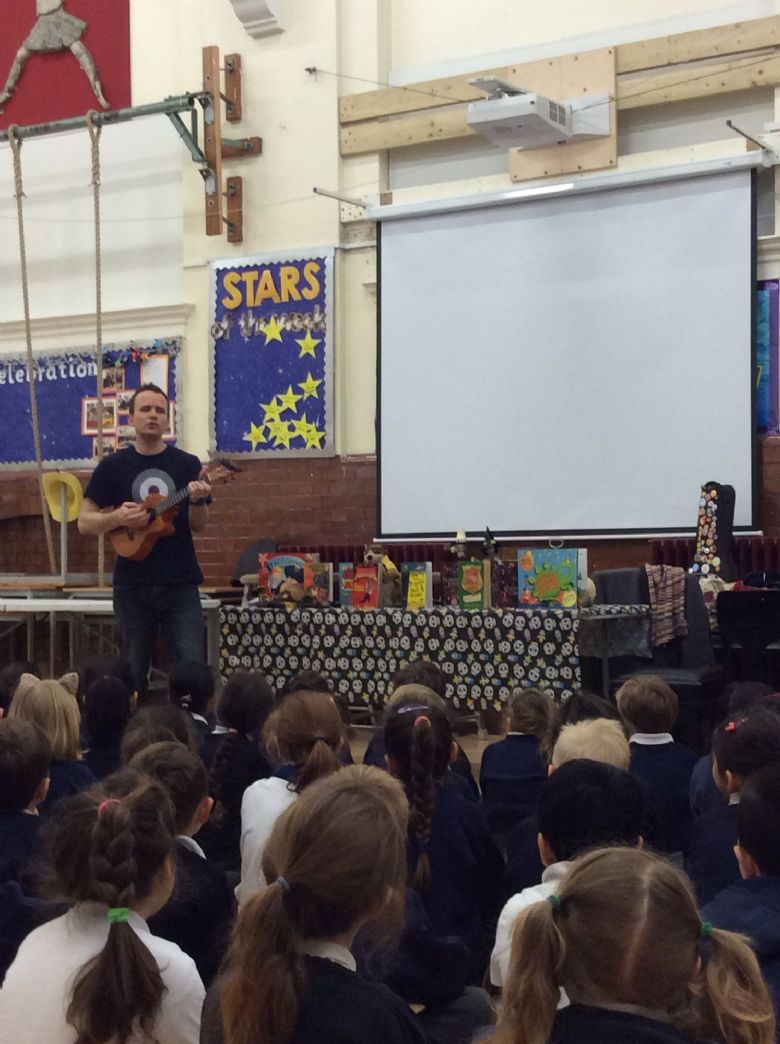 Pancake Races
On Shrove Tuesday, we had pancake races in the playground. Each team member ran the length of the track, flipping the pancake along the way. What a lot of fun we had!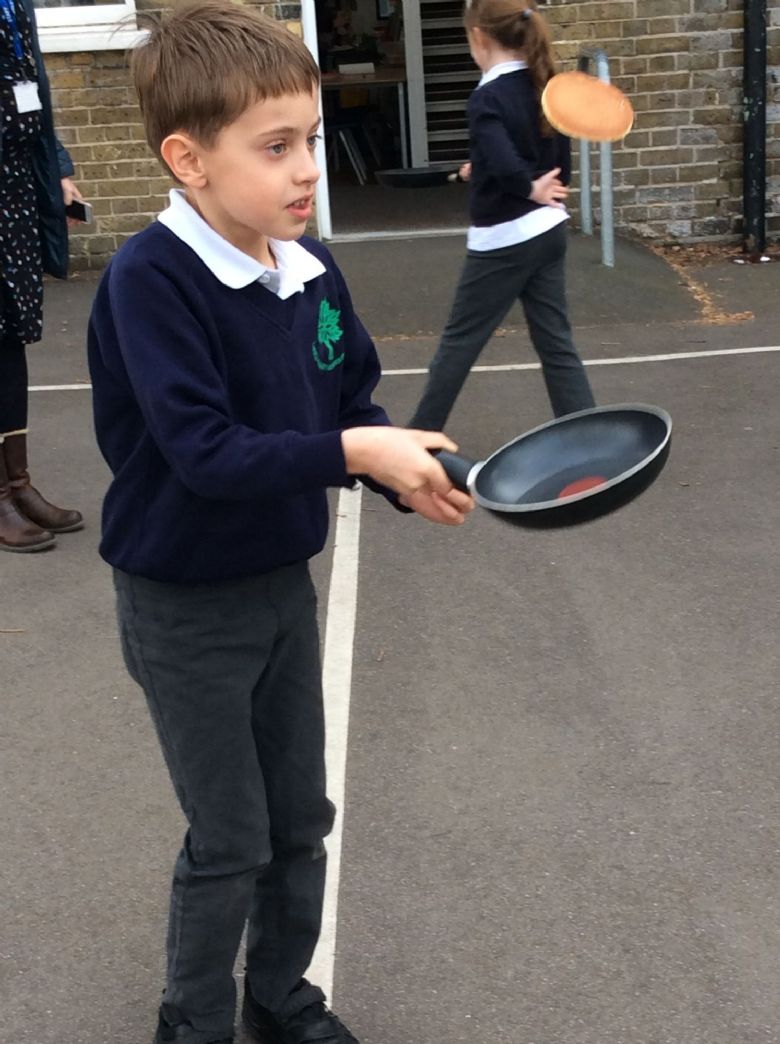 Exploring and Tasting Food
In design and technology, we have been learning about the importance of having a balanced diet and making healthy choices. We have also been exploring and tasting different picnic foods, and using adjectives to describe the food. Some of us were even inspired to try new foods.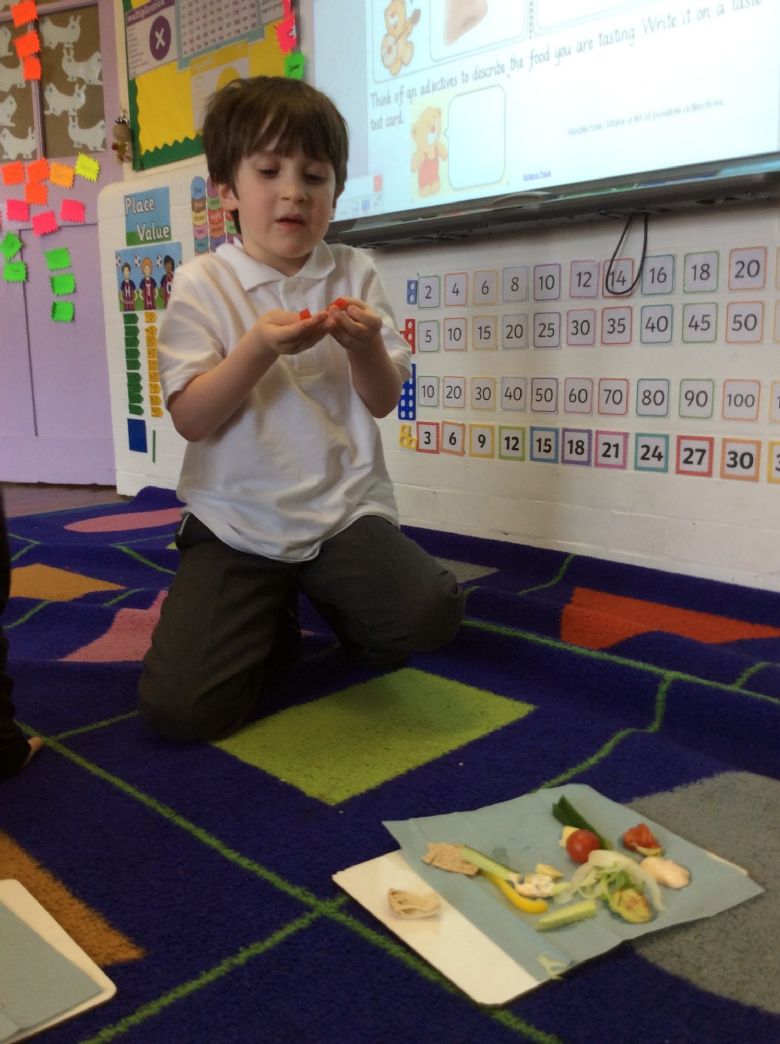 Henri Matisse
In Year 2, we have been looking at the artwork of Henri Matisse, a French artist who became known for making colourful images. He worked with brightly coloured paper and would 'draw with scissors' to cut out shapes, animals, leaves and flowers and then arrange them.
We had a go at creating our versions of one of his most famous works, 'The Snail' and had fun trying to arrange our shapes into a spiral, thinking about how Matisse often placed complementary colours side by side in his collaged images to create a vibrant effect.