Nursery
Click here to view Nursery Curriculum Newsletter
Recommended Stories for Young Children
Fine Motor and Gross Motor Ideas
Nursery children had great fun at their first day of Forest School in our local nature reserve, Pensford Field. We explored the field, finding out where there are bee hives, the pond, badger holes and an insect hotel. We made nature crowns and sheltered under the trees in base camp.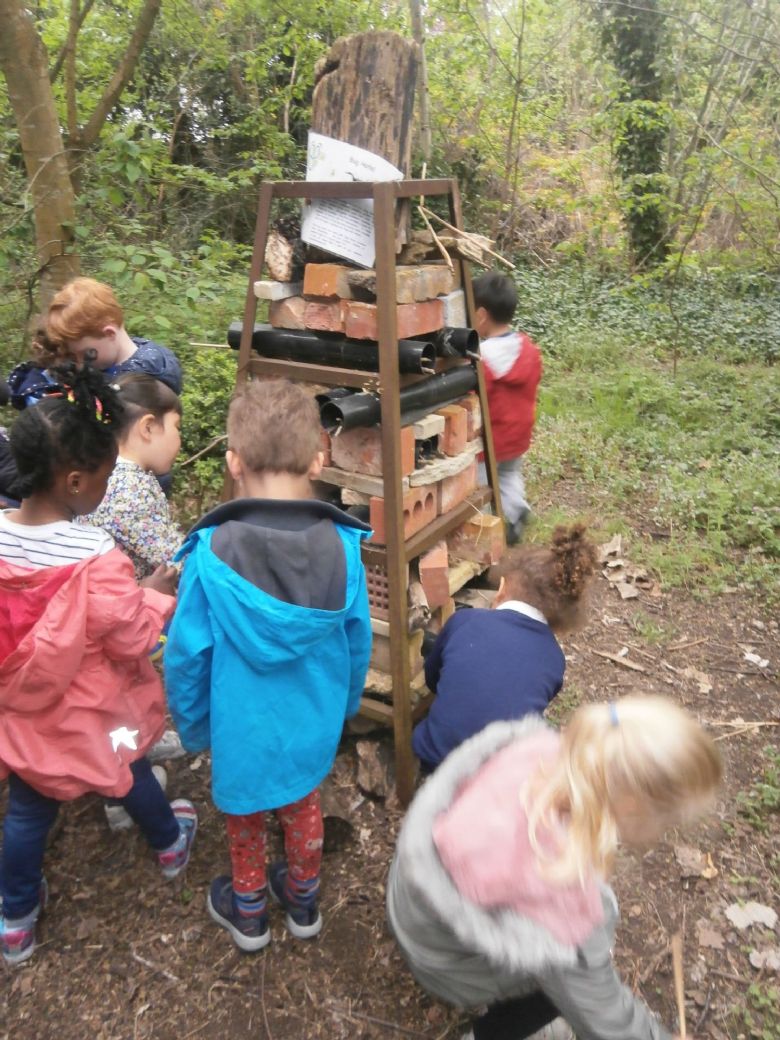 Nursery children are celebrating the arrival of spring. The chicks from Reception class came to visit and delighted us all as they cheeped and scurried across the carpet, trying out their tiny wings. One even hopped into a small lap, patiently waiting there for a long time!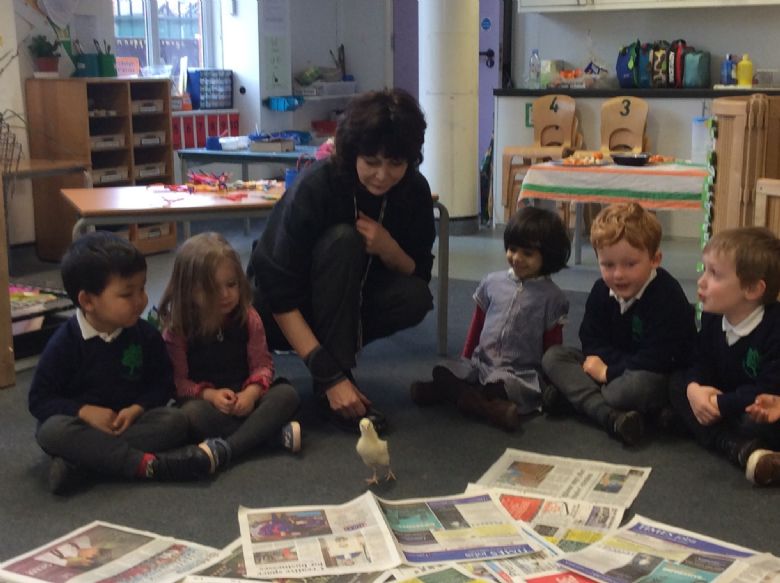 Nursery children found out about recycling as they pretended to be superheroes and went on adventures with Super Duper to save the world from plastic waste.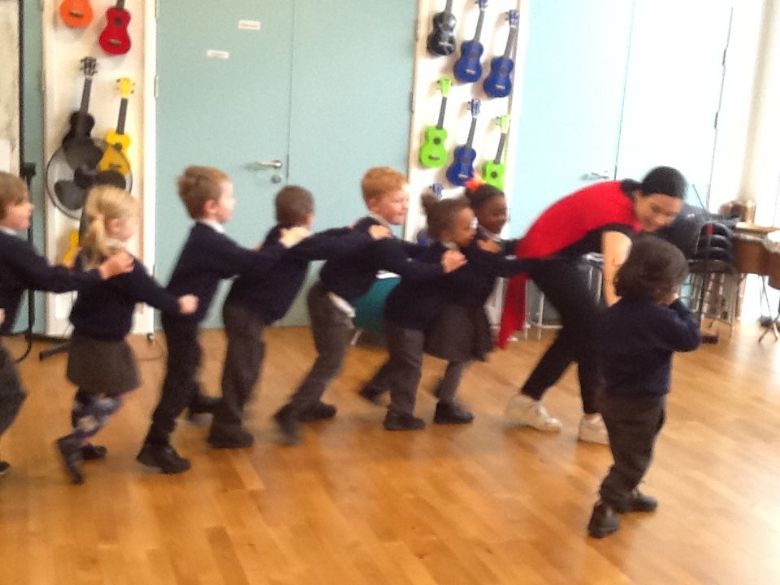 Nursery children enjoyed a visit by children's author, Gareth P Jones. He read his story, 'The Dinosaurs are having a Party,' accompanied by beat-boxing, rapping, roaring and a lot of laughter!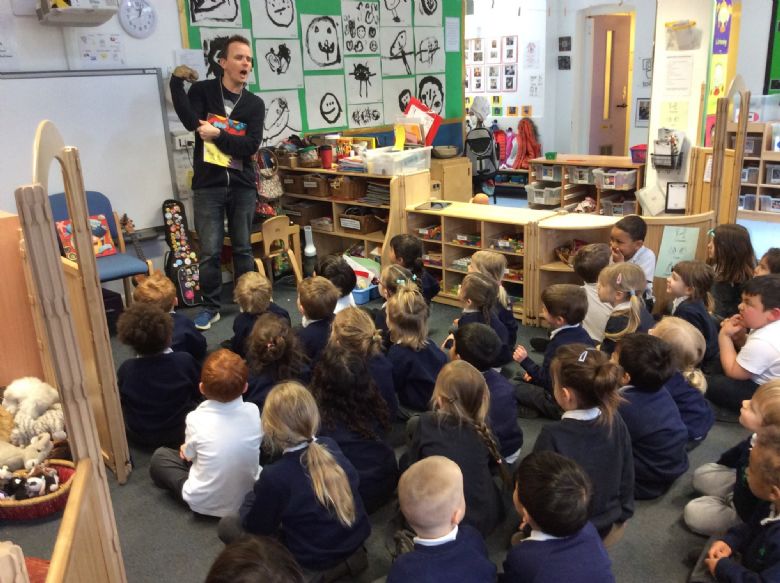 Nursery children have been learning about the gingerbread man. We made our own gingerbread, counting out raisins for buttons and eyes. Luckily, when we opened the oven, the gingerbread men stayed on the trays and we could eat them!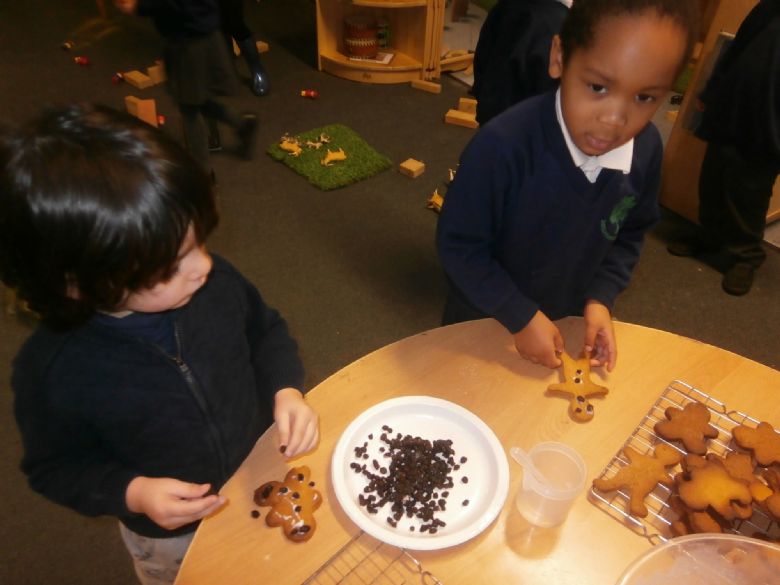 Nursery children are learning about the 3 billy goats gruff. They have explored different materials to find out which is strong and not too slippery when wet and they visited the bridge at the end of the road to find out why it is there and what it is made from. From the middle of the bridge, they kept a tally to see what went under the bridge. It was exciting to see so many different vehicles and some lorries tooted their horns!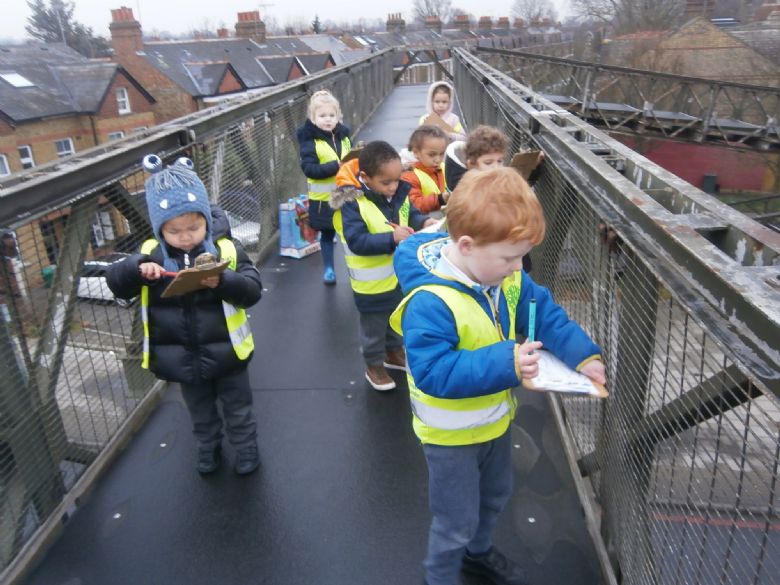 Nursery children enjoyed celebrating Christmas together. They had a party with crowns, crackers and their favourite food and sang Christmas songs to their parents.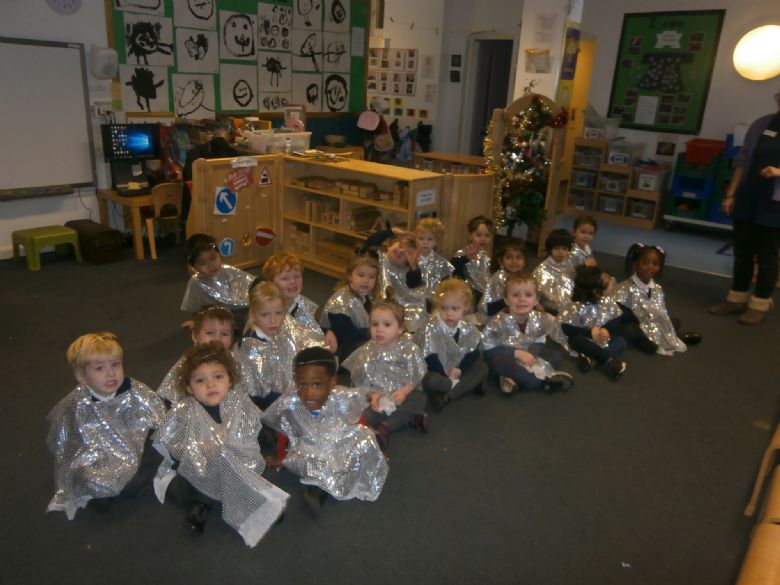 Nursery children visited their local park to find signs of autumn. They collected leaves, found hedgerows bursting with berries and the sharp prickly shells from the beech nut tree. When they had finished exploring they enjoyed hot chocolate and a biscuit in the autumn sun.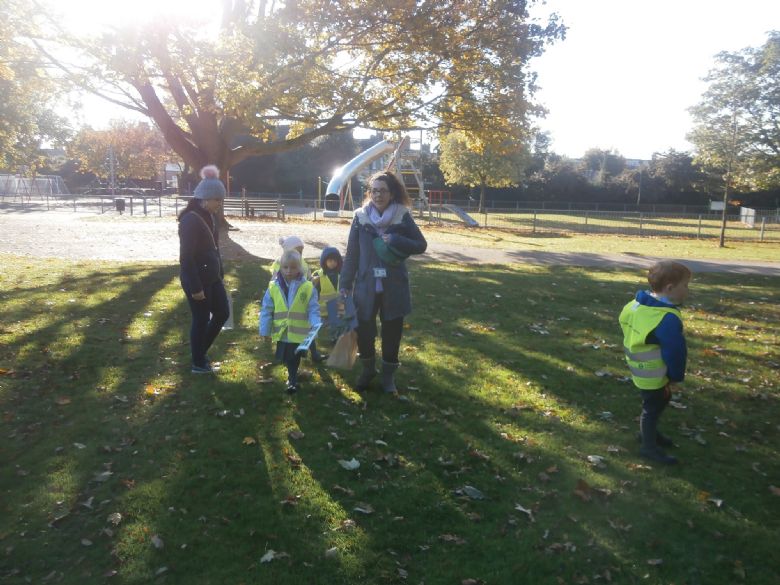 Nursery children are enjoying their new surroundings, finding out and making friends.