Kingfisher Class (Year6)
Click here to view information about the secondary school application process
Click here to view Year 6 Parents' Meeting PowerPoint
Click here to view Year 6 Curriculum Newsletter
Click here to view 100 Recommended Reads for Year 5 and 6 children
Click here to view the Year 6 SATs meeting for parents PowerPoint 19.03.18
Science - heart dissection
As part of our topic, Blood Heart, Year 6 had the opportunity to participate in a heart dissection. They observed Mr Gilbert and Miss Millener dissect the heart and identify the parts of the heart including the aorta and heart strings. They then had the chance to hold and explore the heart for themselves! Please see our Class Gallery for more photos!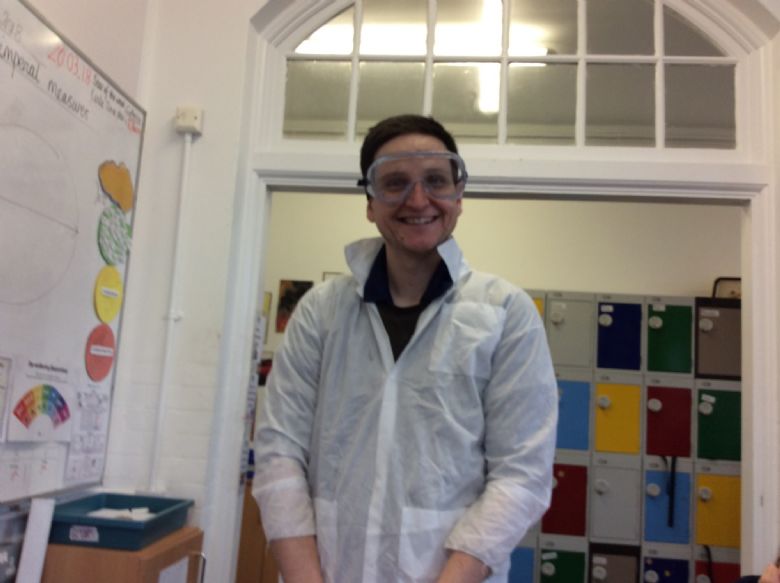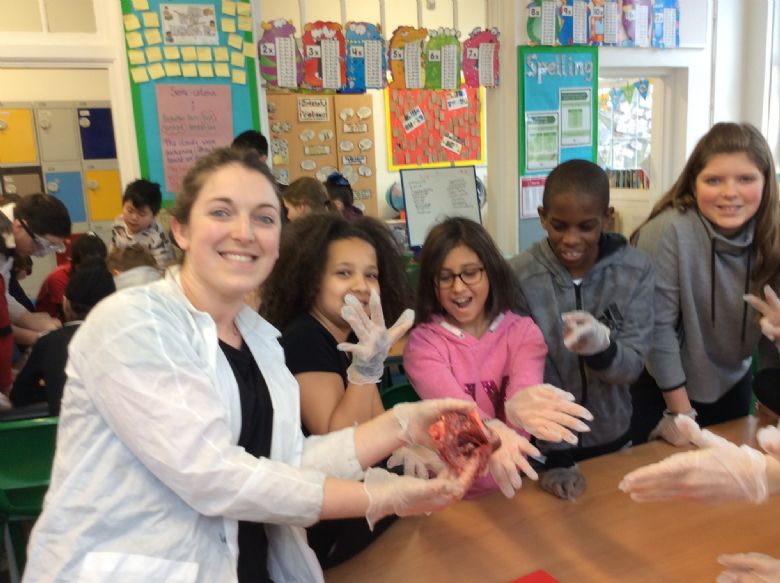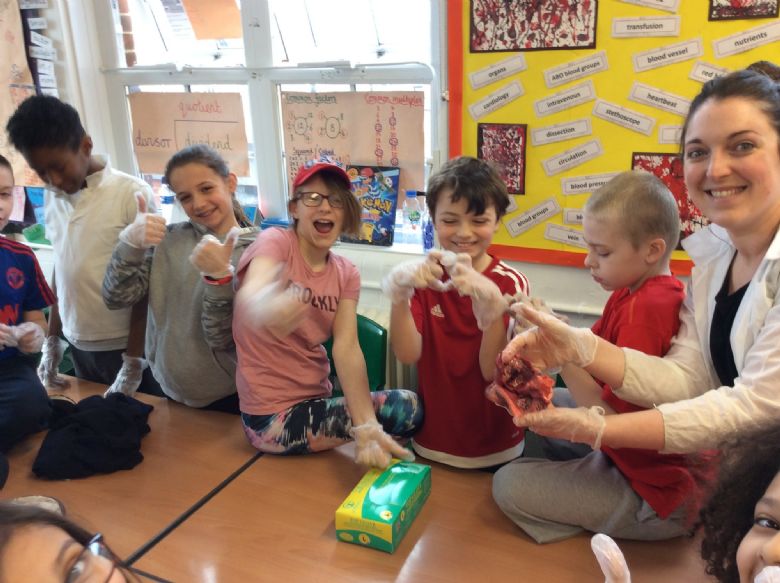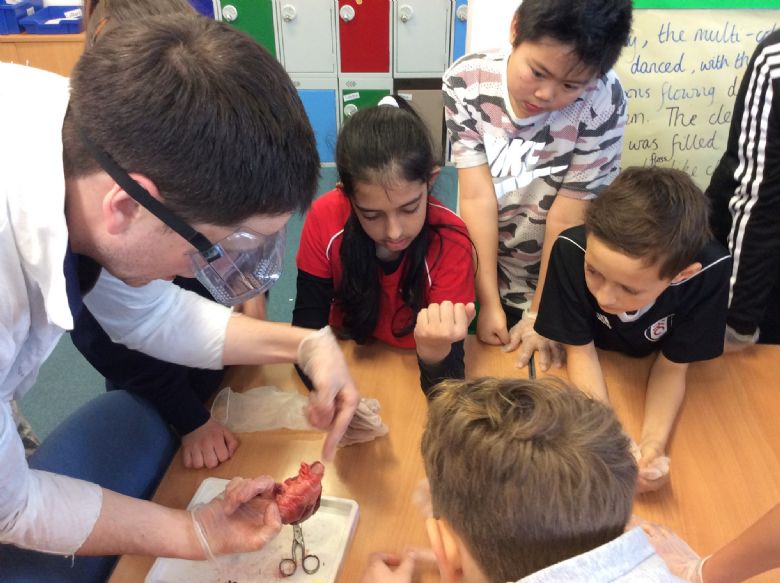 Junior Citizen
Year 6 travelled to Richmond Park to learn how to become junior citizens. The morning was arranged to demonstrate how to deal with and react safely when faced with an emergency. There were a number of different scenarios and professionals: firefighters - to teach us how to escape quickly and safely if there was a fire; paramedics, who taught us the DRABC (danger, response, airways, breathing and call 999) steps and Transport for London. It was an invaluable experience!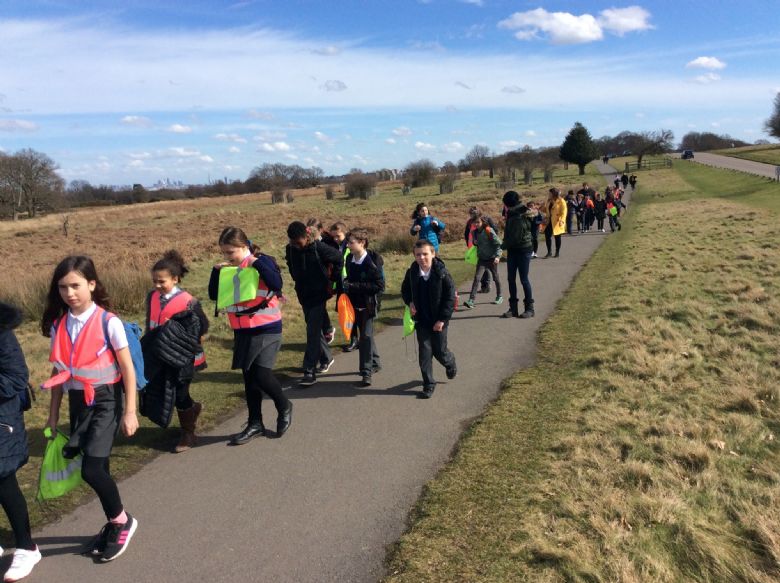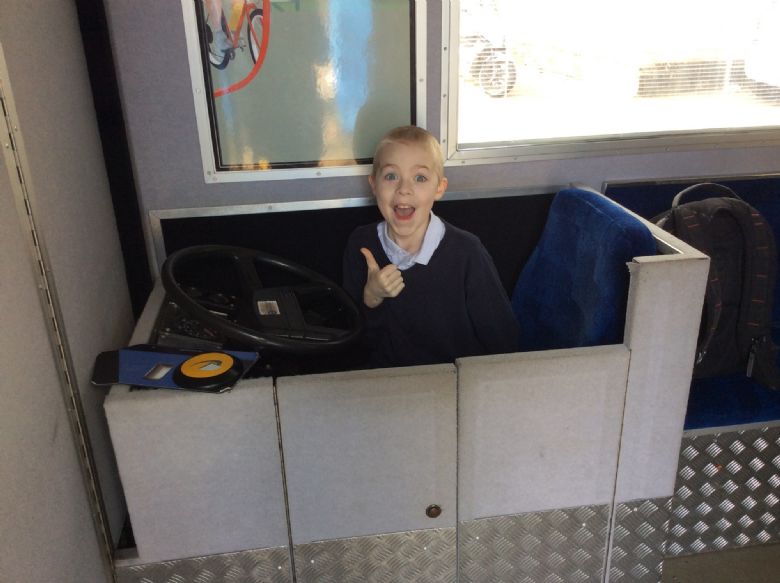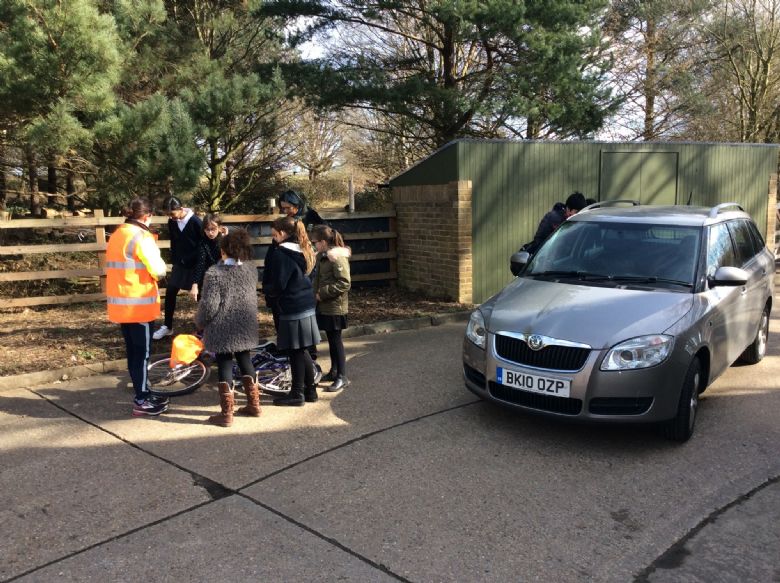 We then continued our learning of first aid in school by practising the recovery position in PSHE!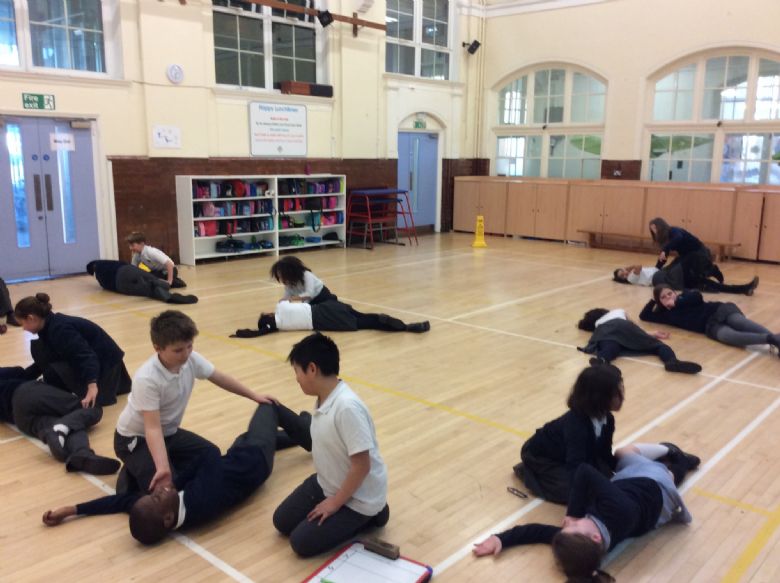 Safer Internet day
Year 6 spent the afternoon rehearsing short plays that have online safety messages about being a good and kind friend and taking care of each other online. Over the next week they shall be performing their plays to the younger children. Check out Year 6 class gallery for more photos.
ART
This week, Year 6 visited Orleans House Gallery to develop their art skills using clay. First, we looked around the gallery and picked our favourite and least favourite pieces, justifying our reasons.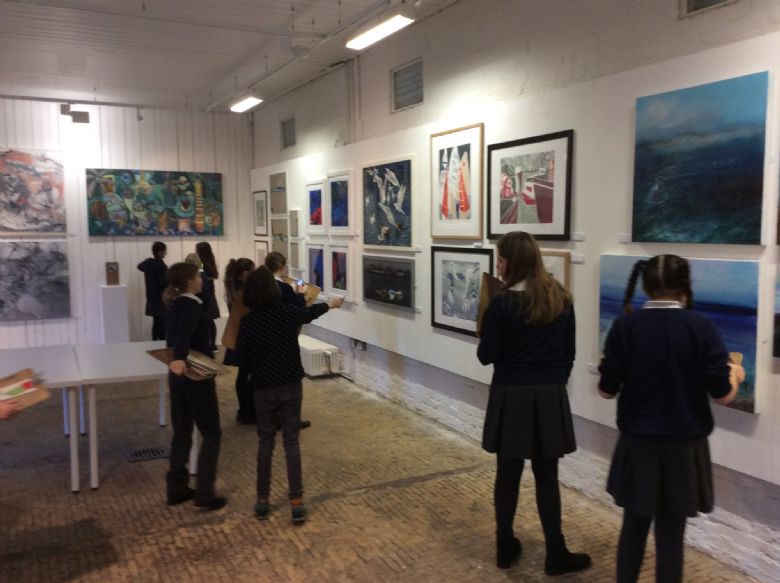 We looked at our favourite piece and had a few minutes to sketch it in our sketch books. We then had to choose an element of the art that we can turn into a 3D sculpture, such as a boat or a 3D landscape, an animal or a pot with decoration.
After that, we were taught many different clay skills: making and using slip, slabs, scoring and coiling.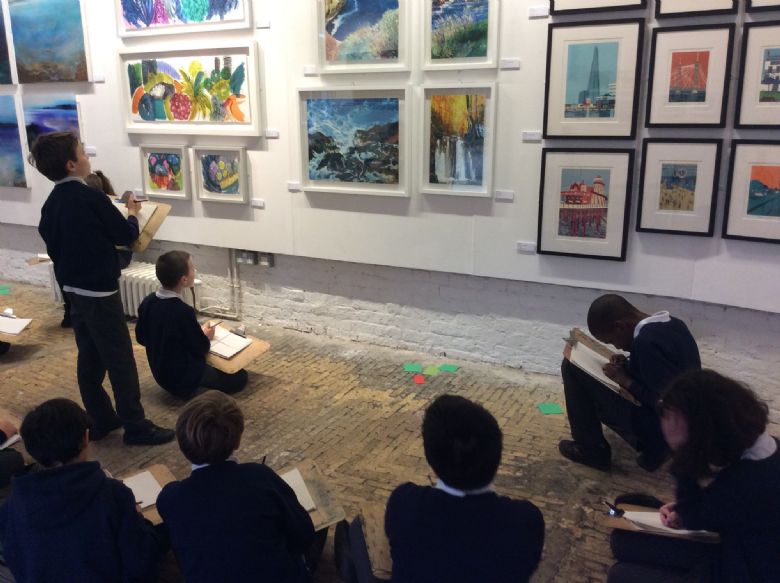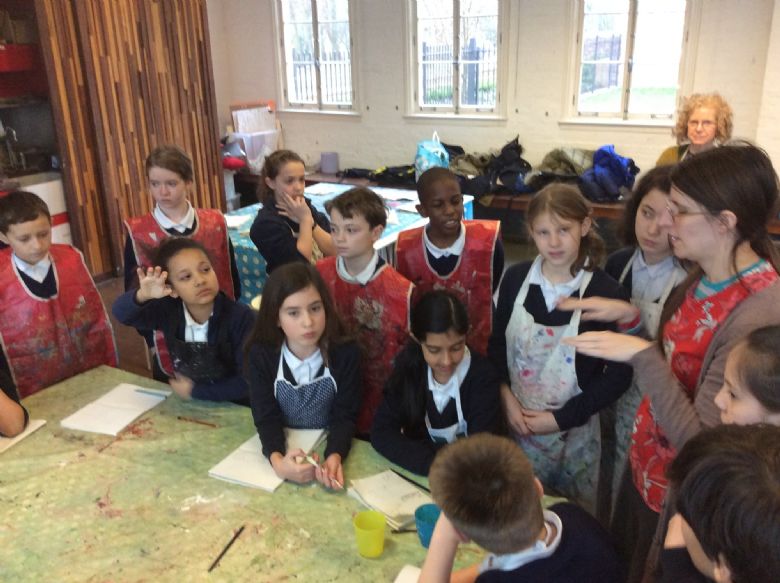 After creating our 3D sculptures, we then evaluated our work. We were really proud of our creations!
Please see our Class Gallery for more photos!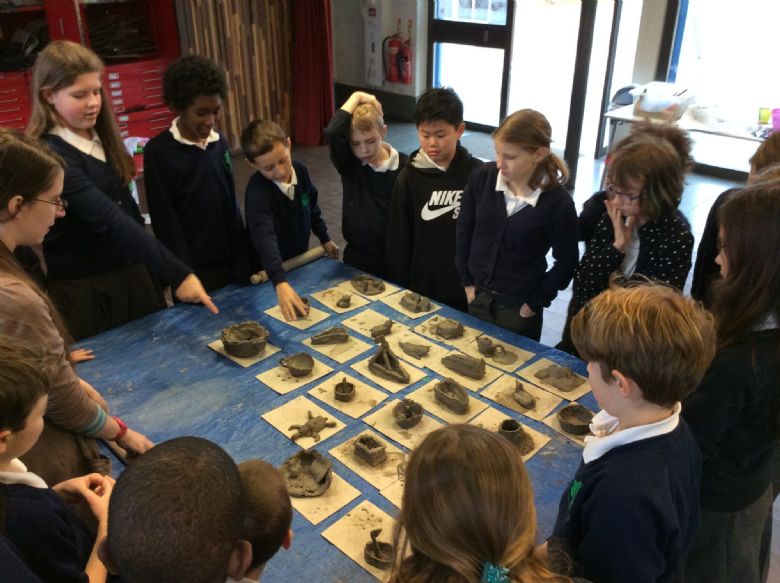 PSHE
This half term, we are learning about Dreams and Goals in PSHE. Year 6 wrote their short term and long term goals on their own individual shields, which we will reflect on at the end of the term. These include learning their times tables up to 12x, improving their handwriting and achieving grade 1 in their guitar exam. Their long term goals include to be a mechanic, to be an actress, to study law and to be an architect.
Police Cadets
In Year 6 today, we had some special visitors! PC Linda Worger and PC Heather Busby came into Darell to tell us all about an exciting new club that is being held at our school. There will be a Police Junior Cadet group for children aged ten and above, where they will learn about self value, discipline, how to be good citizens and life skills such as first aid. The Junior Cadets will also have a special uniform and learn how to march, as well as get invited to volunteer at events around London. What a fantastic opportunity!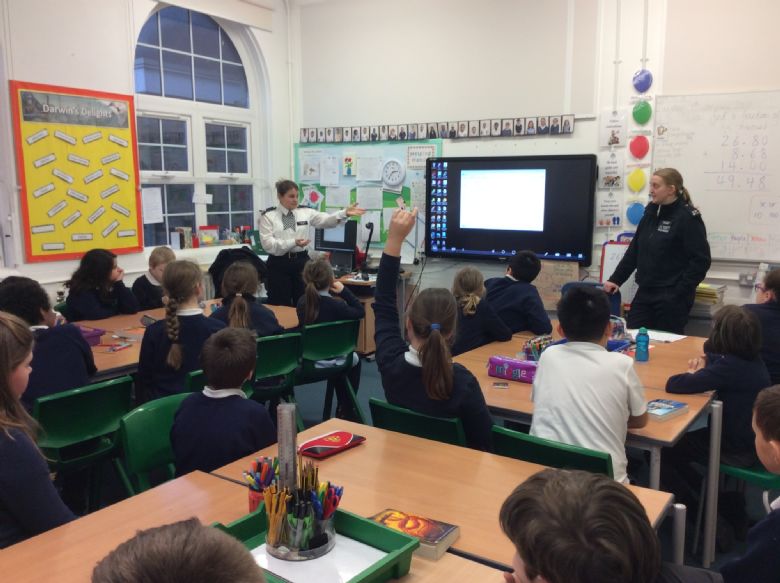 History
Our topic this half term is 'Darwin's Delights' so in History, we have been using a range of sources to research the life of Charles Darwin. We have used books, articles, newspaper reports, iPads and laptops and then we will be presenting our information in posters, biographies and leaflets. We are looking forward to finding out more about Darwin and his theory of evolution in Science!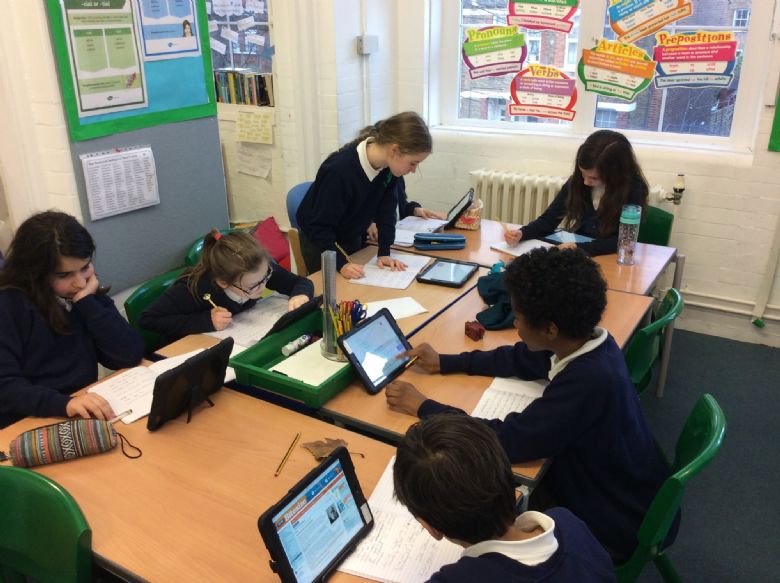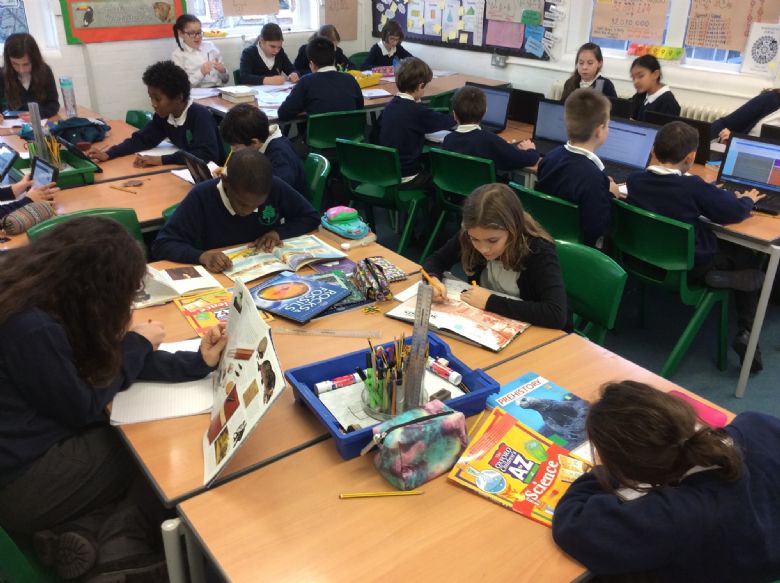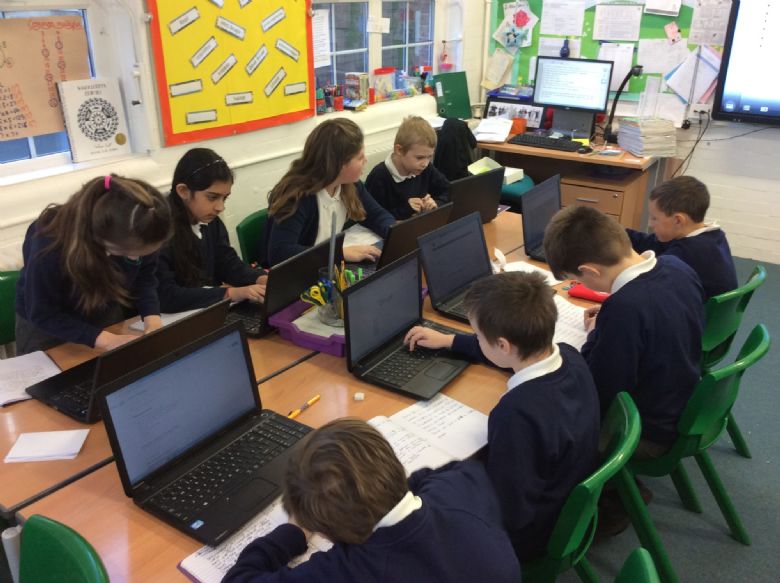 Reading
Year 6 have been enjoying reading a variety of books that are on the 100 Recommended Reads for Year 5 and 6 children (see attached at the top of our class page) including modern books like 'Wonder', 'My Brother is a Superhero' and 'Who Let the Gods Out', as well as classic stories such as 'The Hobbit' and 'Alice's Adventures in Wonderland.'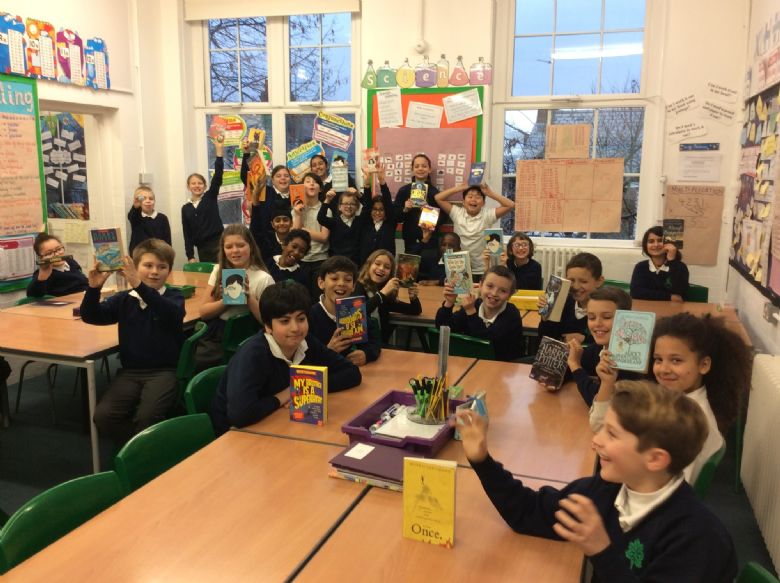 Design and Technology
As part of their WW2 topic, Year 6 learned about, designed and created their own miniature Anderson shelters in pairs, using corugated card, tissue paper and other miniature items brought in from home. Please see our Class Gallery for more photos!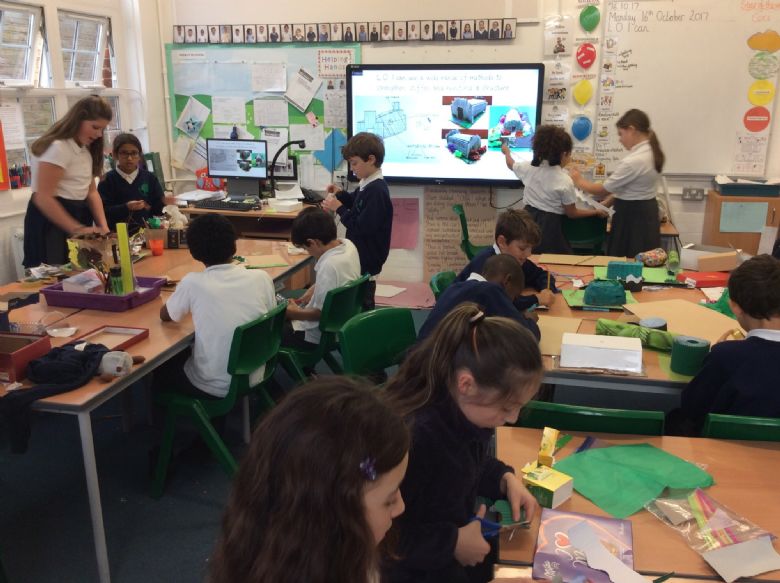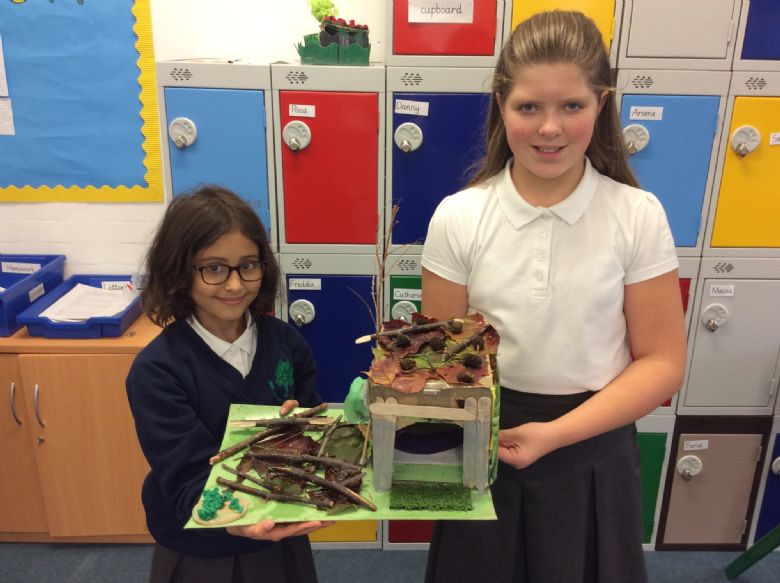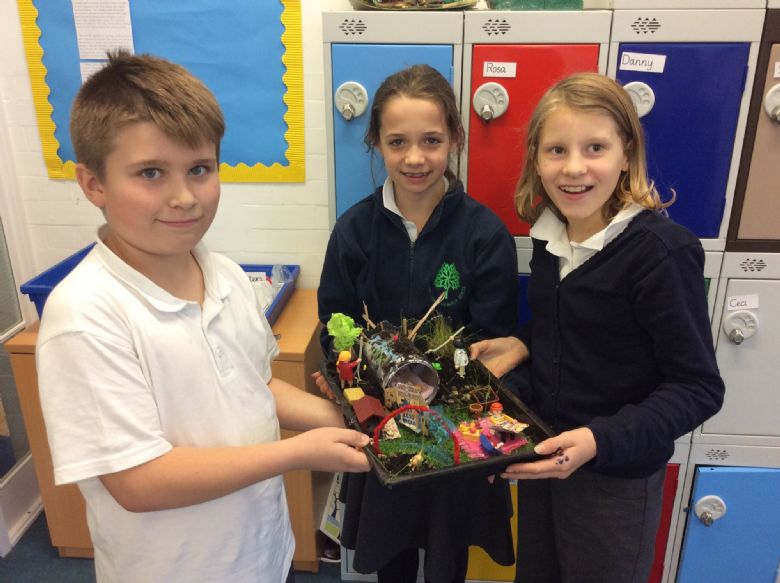 Hindleap Warren
Friday 3rd November
We are having fun in the beautiful morning weather completing team challenges around the forest!
Thursday 2nd November
This morning, we got into groups and went orienteering, using our map skills to navigate around the forest. We then used our five senses to explore the 450-year-old witches' tree, including taste! We were then told the ancient legend of how the witches' tree came to be.
Wednesday 1st November
The children got incredibly wet and muddy in the forest adventure! They all got stuck in, including jumping feet first into neck-deep muddy water!
We worked as teams, solving problems and puzzles including the giant maze and how to get the whole group across the 'lava' using a large rope and tyres.
Tuesday 31st October
We have just completed an afternoon of bushcraft! This included building shelters, making fires using flint and steel and then roasting marshmallows - yum!
Check out the School Gallery for all the photos from Hindleap Warren that will be updated daily.
World Mental Health Day
Year 6 took part in a discussion to raise awareness during World Mental Health week. They then drew pictures, wrote kind messages and gave advice on how to take care of their own and others' well-being. It was a very thought-provoking afternoon and the children learnt that it is GOOD to talk about how we are feeling.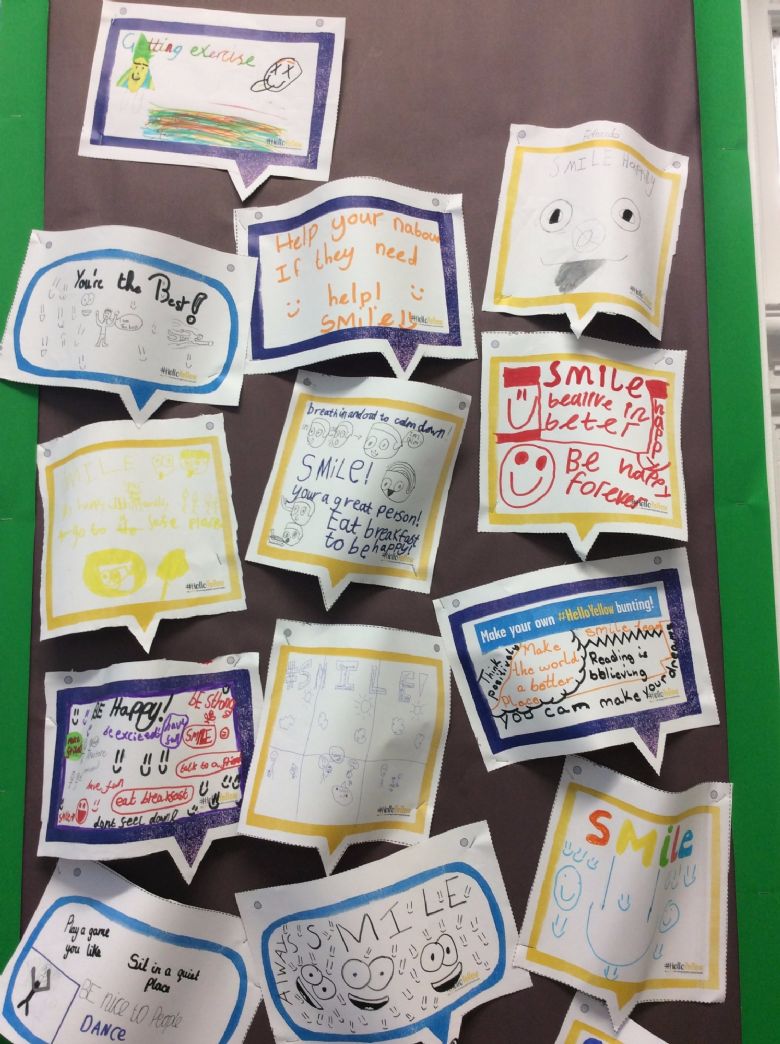 WW2 art
Year 6 have created some fantastic pieces of art, developing the skill of perspective. Their sketches (using oil pastels) are based on Henry Moore's 'Tube Shelter Perspective.'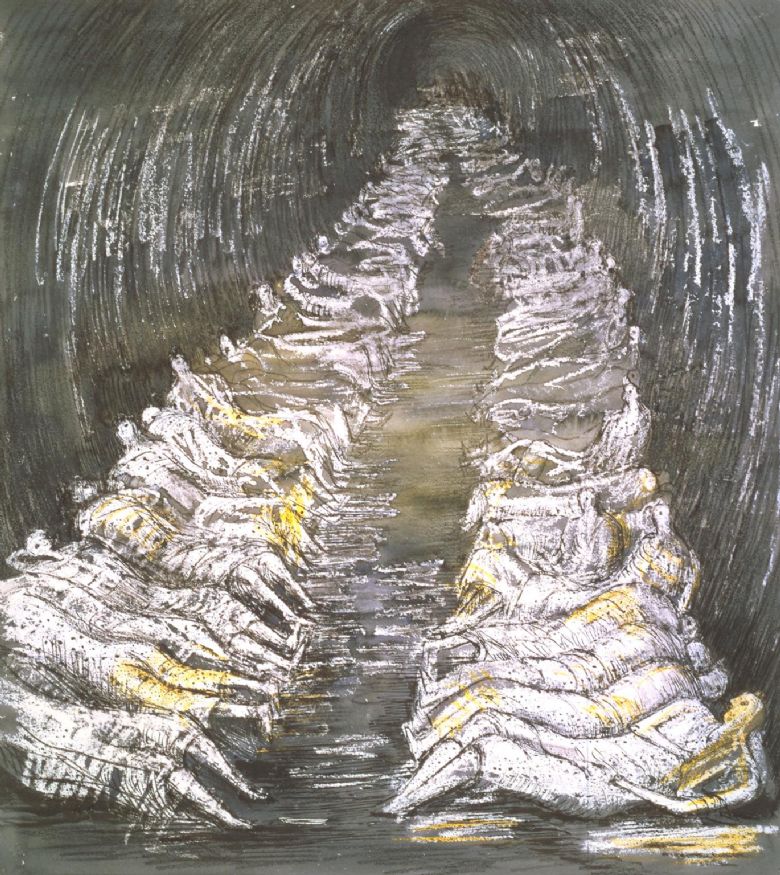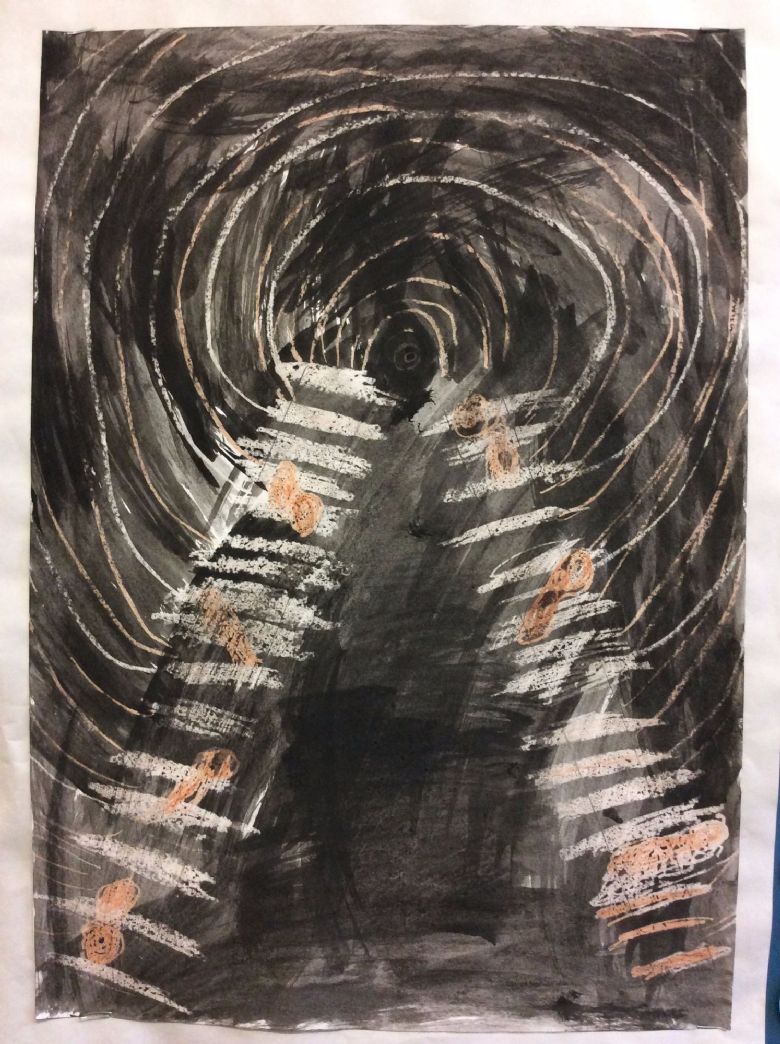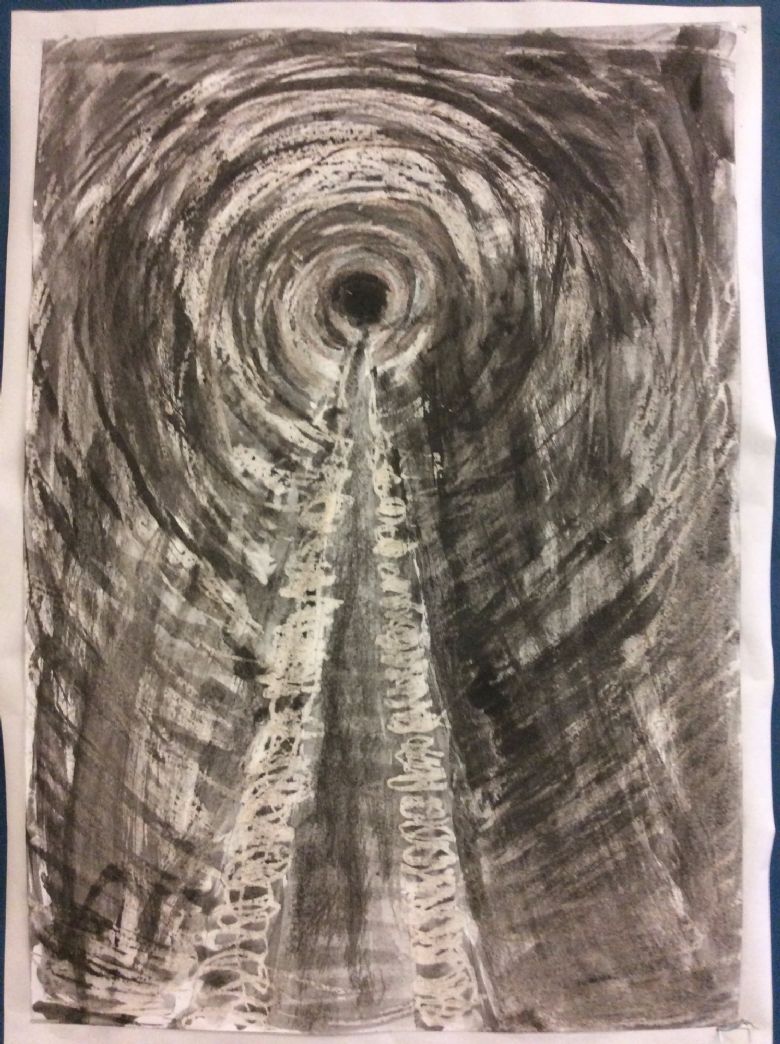 WW2 poetry
In English, the children have been creating their own fantastic poetry, based on the Blitz. We have been learning about figurative language, including onomatopoeia, personification, alliteration, metaphors and similes.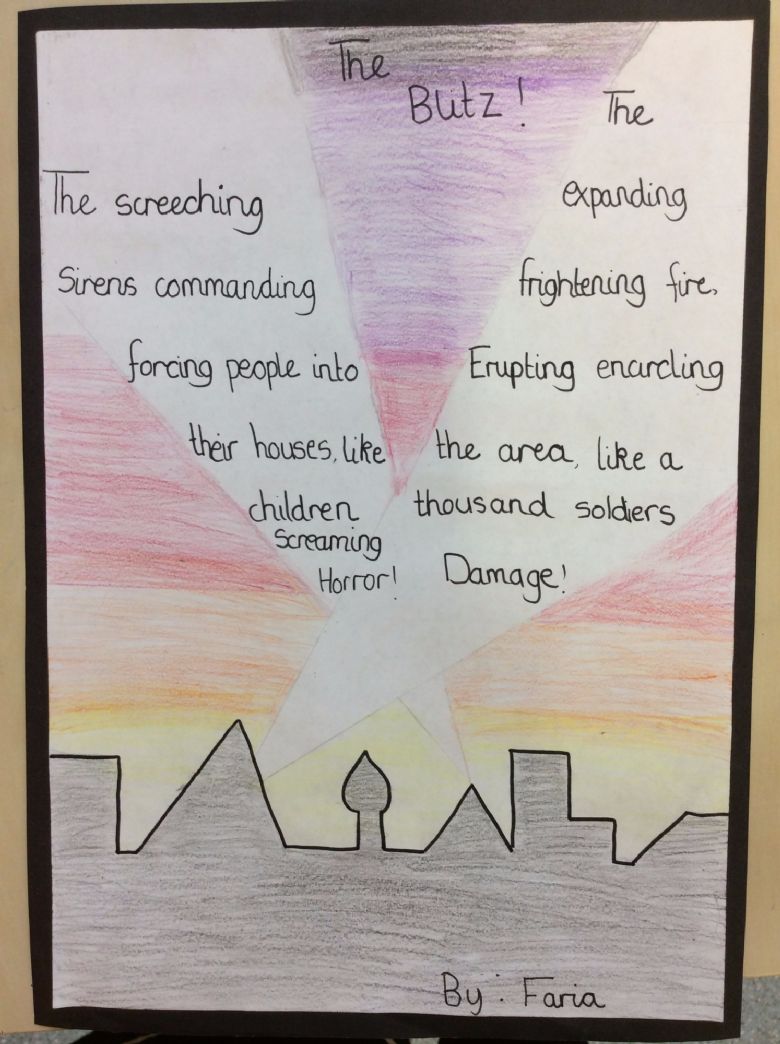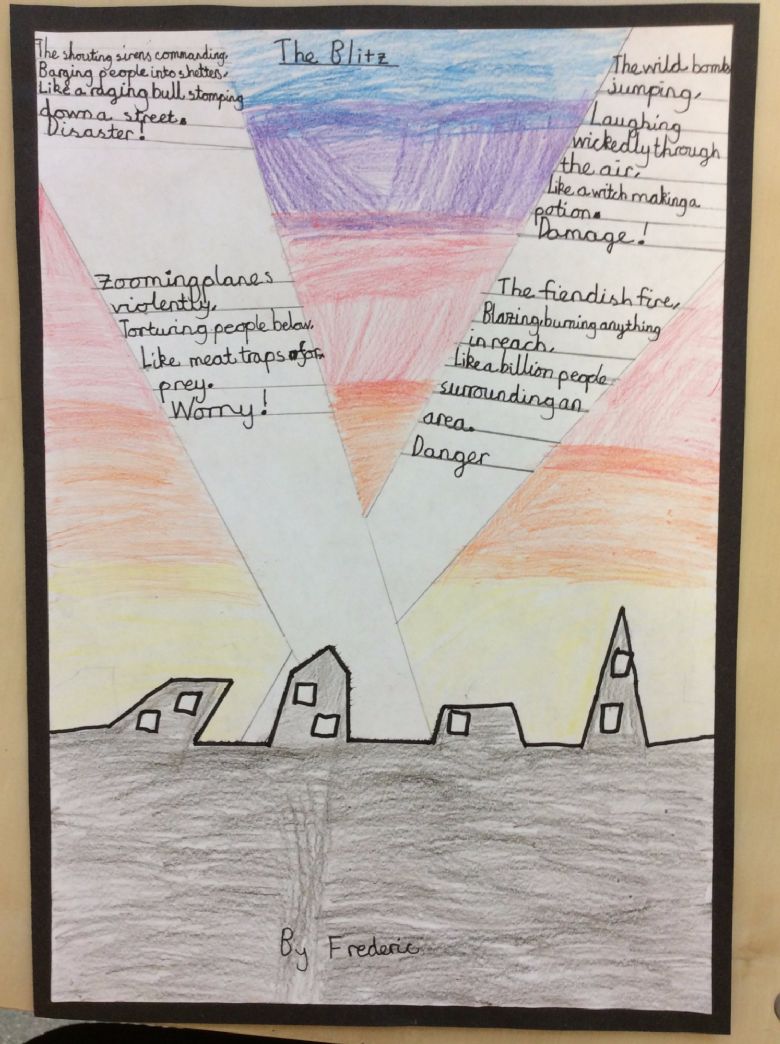 Science
As part of our Forces unit, Year 6 have been learning about recognising and controlling variables in order to conduct a fair test. We discussed as a class how we could test the effect of air resistance on rotocopters (paper helicopters) and the children suggested some variables that we could change, including the size of the rotocopters, the number of blades and the number of paper clips used. We also discuss ways to measure, including time taken to reach the floor and the accuracy using a target.
The groups then chose what they would measure (their dependent variable), the one variable that they would change (independent variable) and therefore their control variables that they had to keep the same. The children recorded their results in a table and then were able to draw conclusions and evaluate what went well in their investigation and what they would need to change/improve on next time.
We have also enjoyed having the weekly help of some science A-level students from Grey Court!
What a fantastic class of scientists we have in Year 6 at Darell!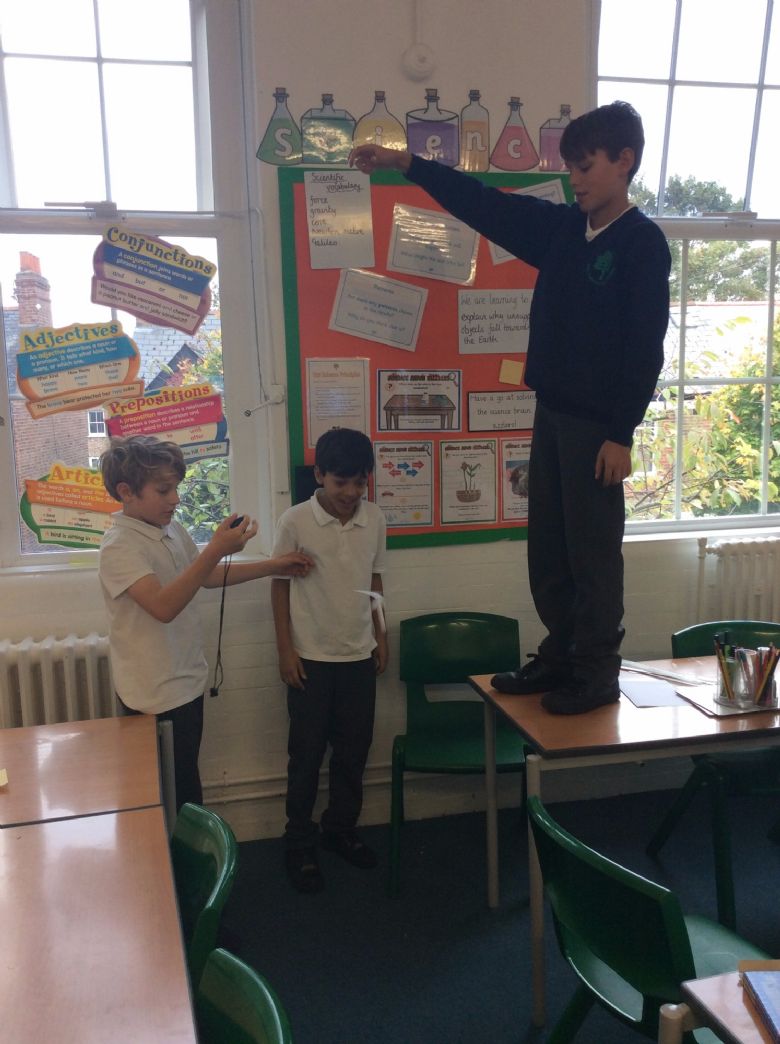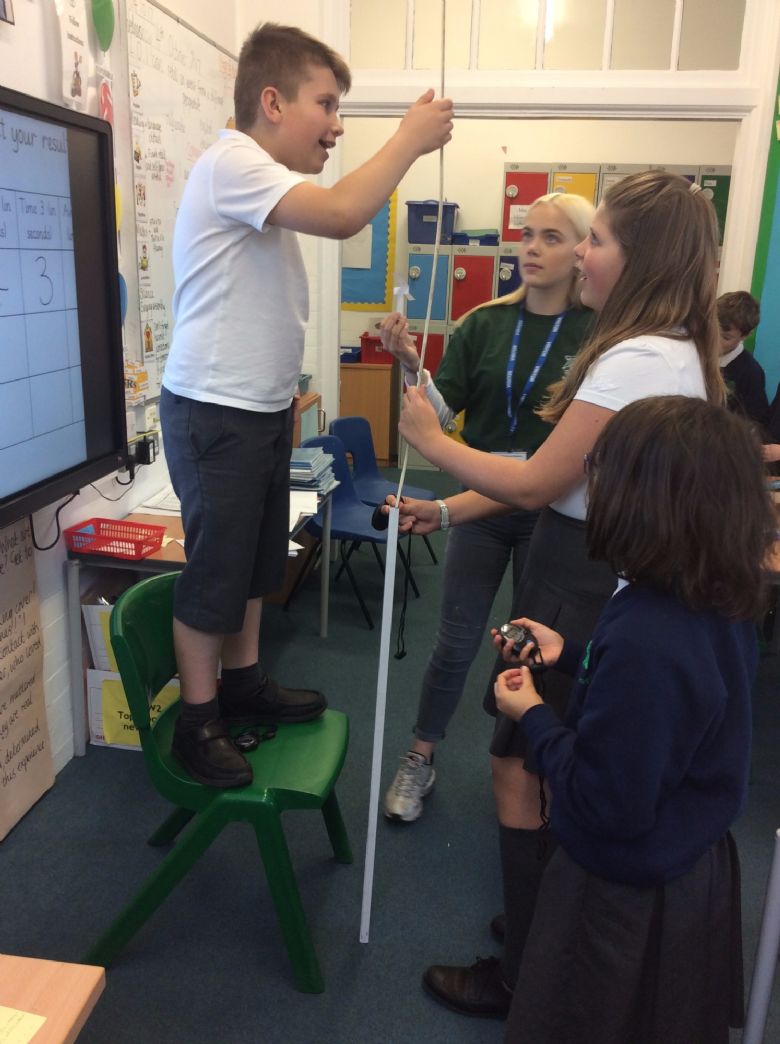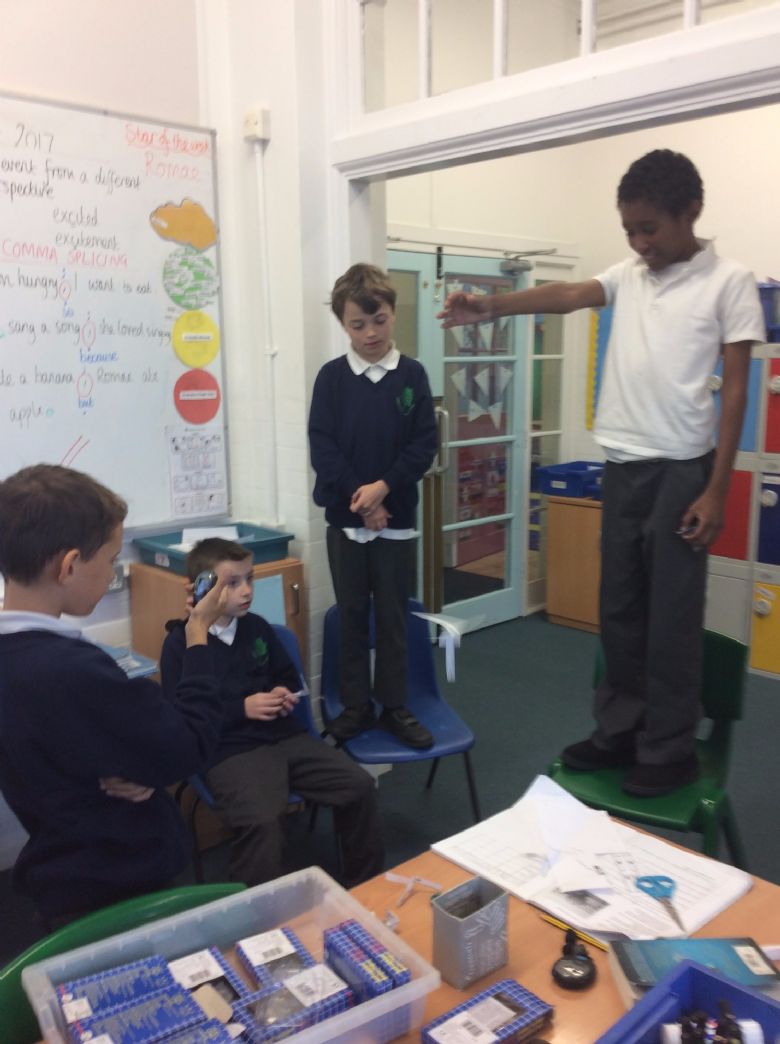 History
Our topic this term is World War Two! Year 6 have been learning about the Blitz, evacuation, rationing and air raids. This week, we have been carrying out some research using primary and secondary resources. The children have enjoyed looking through newspapers, letters and rationing books, all from the 1940s, as well as using iPads to research valid and reliable websites. They will then be creating their own non-chronological reports on an area of WW2 of their choice.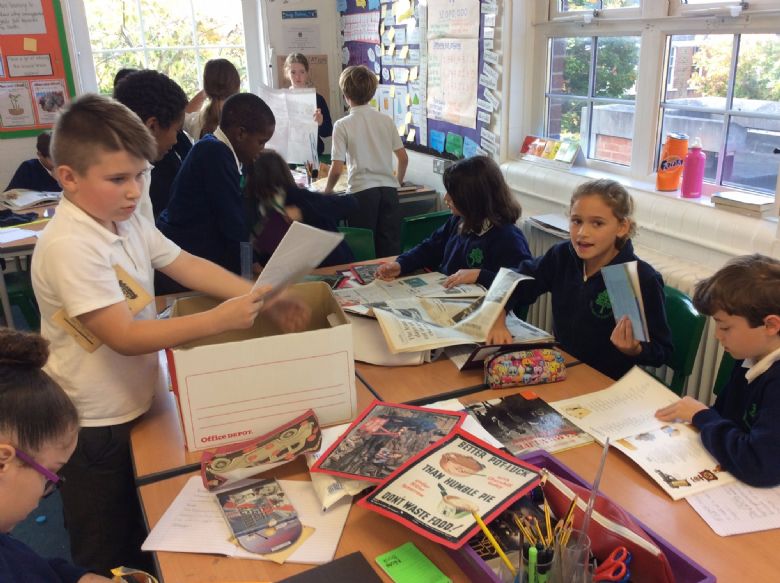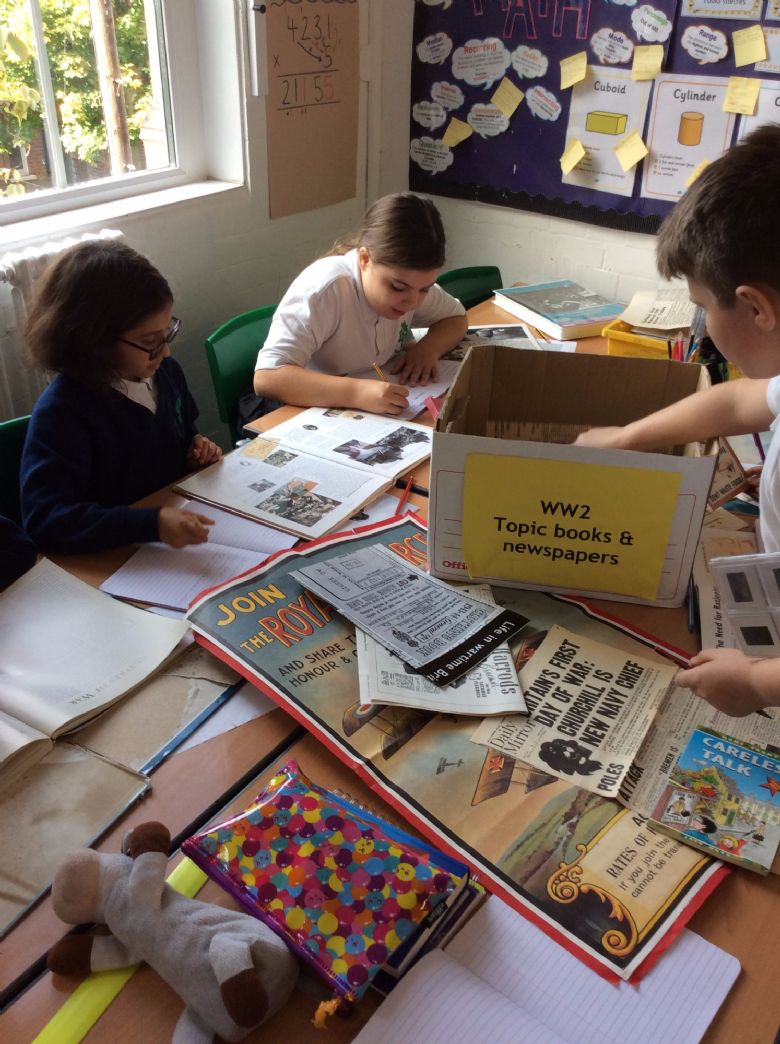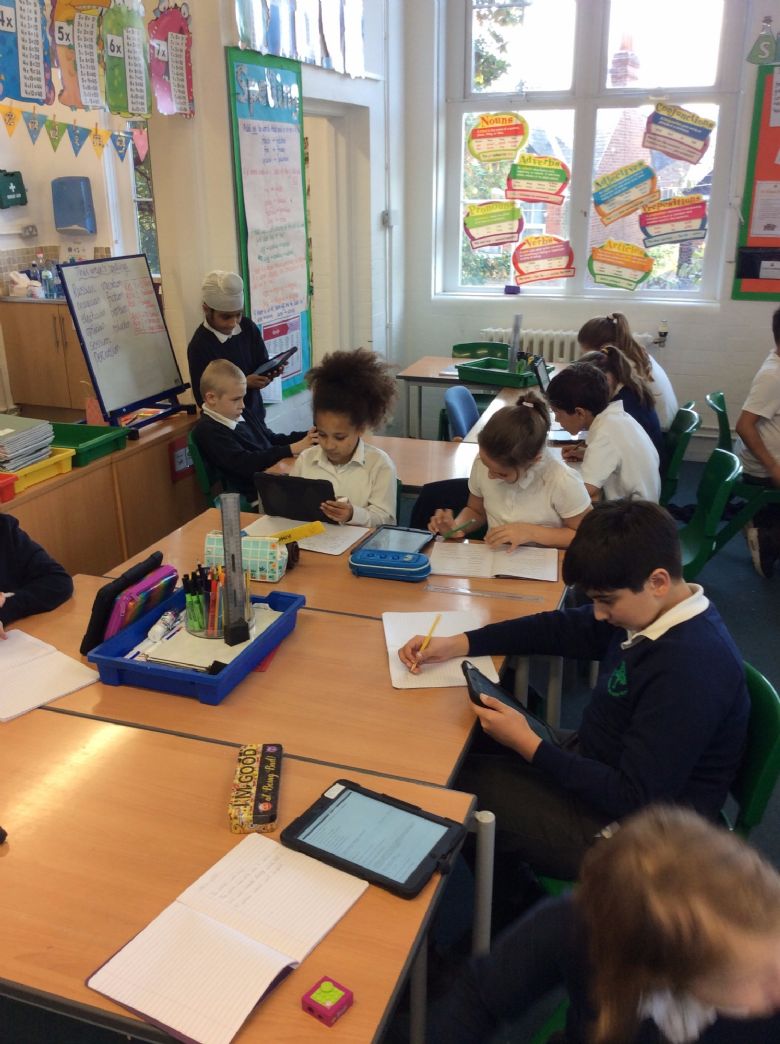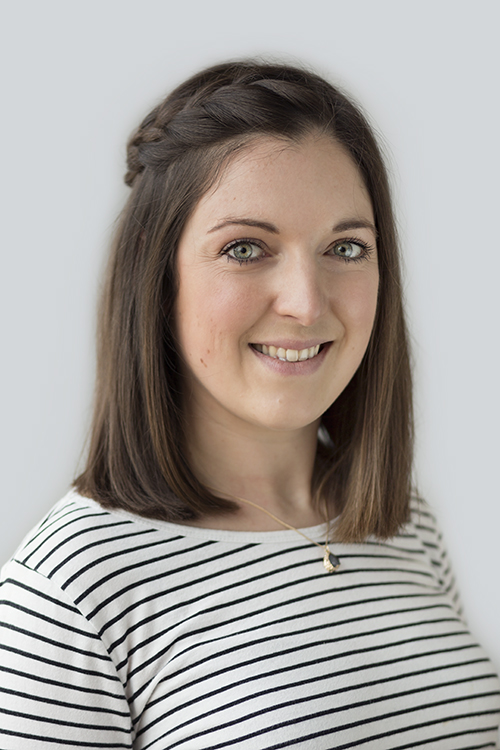 Welcome to Kingfisher Class. I'm Miss Millener. I've been at Darell for 5 years and am really looking forward to our Year 6 production and School Journey this year!
You will be receiving the half-termly curriculum newsletter at the beginning of next term, which will detail the specifics of the curriculum and key dates. You will also have a chance to 'Meet the Teacher' at the beginning of September. We very much hope you will all be able to attend. This will be an opportunity for you to hear about the expectations this year, as well as how you can help support your child and the school.
In September, we will be sending home the Home/School Agreement for you to read, sign and return; a 'Good to be Green' Behaviour booklet; and a Practical Guide for Parents at Darell.
I look forward to working with you next year. If you have any concerns or questions, please come and see me after school or contact the office for an appointment.
Miss Millener
Maths
Year 6 have enjoyed representing numbers up to tens of millions in a variety of ways, including using place value counters. They are now able to use their understanding of place value to solve problems and explain their reasoning. What fantastic mathematic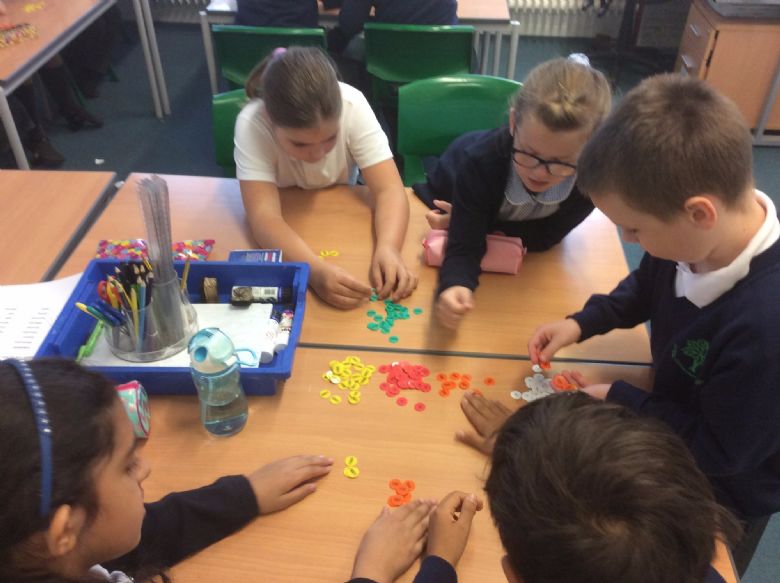 ians we have in Year 6!