Kingfisher Class (Year 6)
Click here to view Kingfisher Class Curriculum Newsletter
Click here to view Key Instant Recall Facts for Year 6
Click here to view the Top 100 Book List for Year 5 and 6
Click here to view the Equipment List for School Journey
Click here to view the School Journey meeting (March 2019) PowerPoint
Click here to view the Parents' SATs and key dates meeting (March 2019) PowerPoint
Design and Technology
Year 6 enjoyed the first lesson of our D and T project, where they had the opportunity to analyse and evaluate existing bread products before designing and baking their own!
Maths
Year 6 have been learning about how to draw line graphs accurately on graph paper. They have been manipulating the data from a table and representing it as a graph. Some of their graphs have included 8-digit numbers! What an amazing class of mathematicians we have!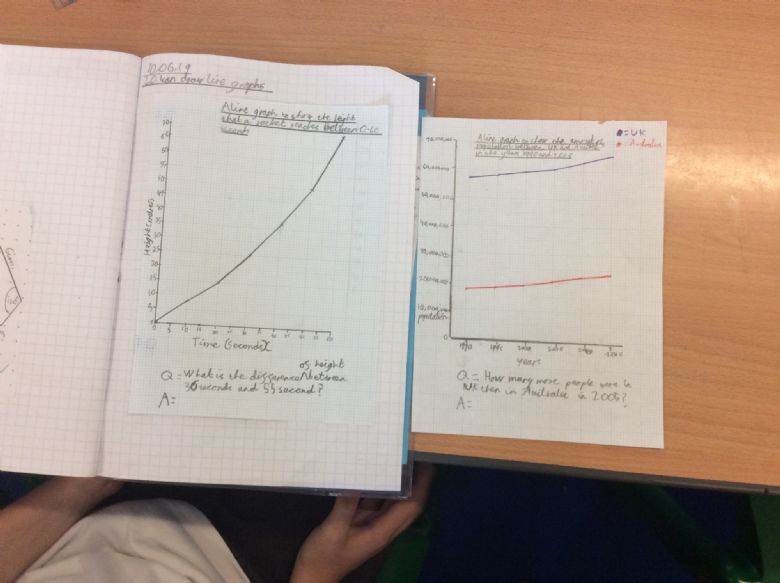 Science
Year 6 thoroughly enjoyed making electric circuits using a variety of components, including switches, motors and buzzers. We learnt about short circuits and what makes a circuit complete or incomplete. We then had a go at drawing scientific diagrams using the correct symbols to represent the differing components. Please see our class photo gallery for more photos!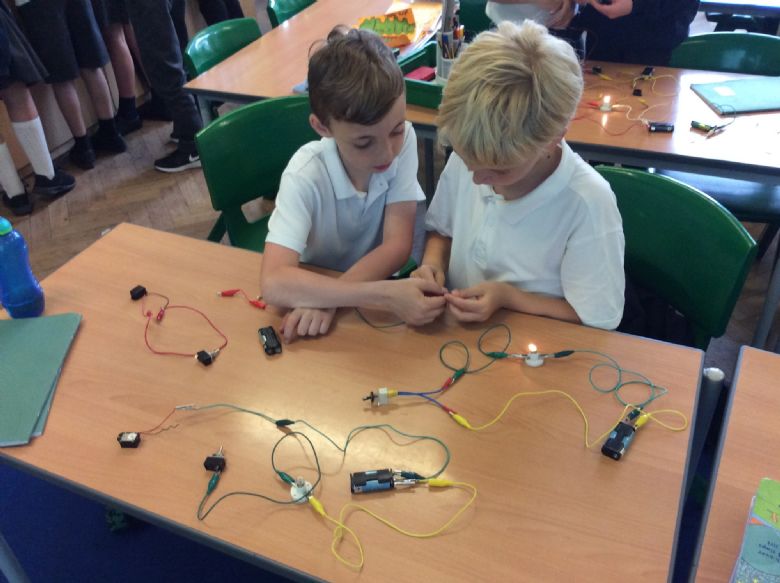 Jazz pianist visitor
Darell Primary welcomed the legendary jazz pianist, Dave Lee, to talk to Year 6 about where jazz music originated from. He then entertained the children by playing a variety of improvised tunes, encouraging the children to dance along! Dave is not only a jazz pianist but was a former orchestra leader, song writer and film composer, and just happens to be the great grandfather of two children in Year 6! He was also instrumental in founding Jazz FM! What a privilege it was to hear and watch him play!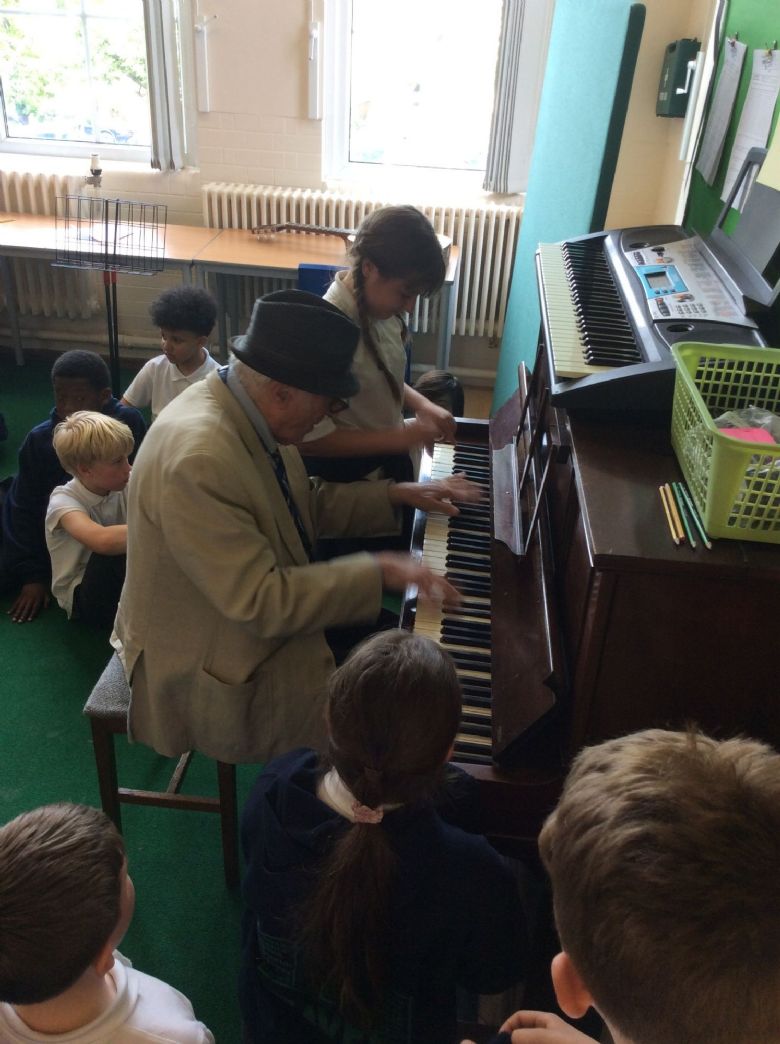 Athlete visit
Year 6 thoroughly enjoyed the visit from Daniel Lewis, an international Triple Jump athlete. We took part in a carousel of exercises and then had the opportunity to ask Daniel questions about what it is like to be an athlete. What an inspiration!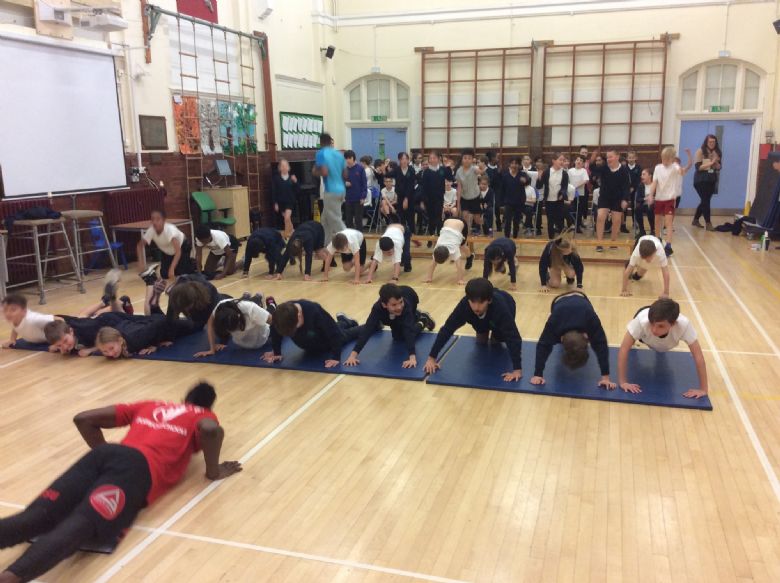 Book Week
During Book Week, Year 6 loved attending the pop-up bookshop, set up by Kew Bookshop. They had an amazing range of books for sale, including books from some of our favourite authors: Emma Carroll, Kiran Millwood Hargrave, Maz Evans, Abi Elphinstone and Michael Morpurgo, to name just a few!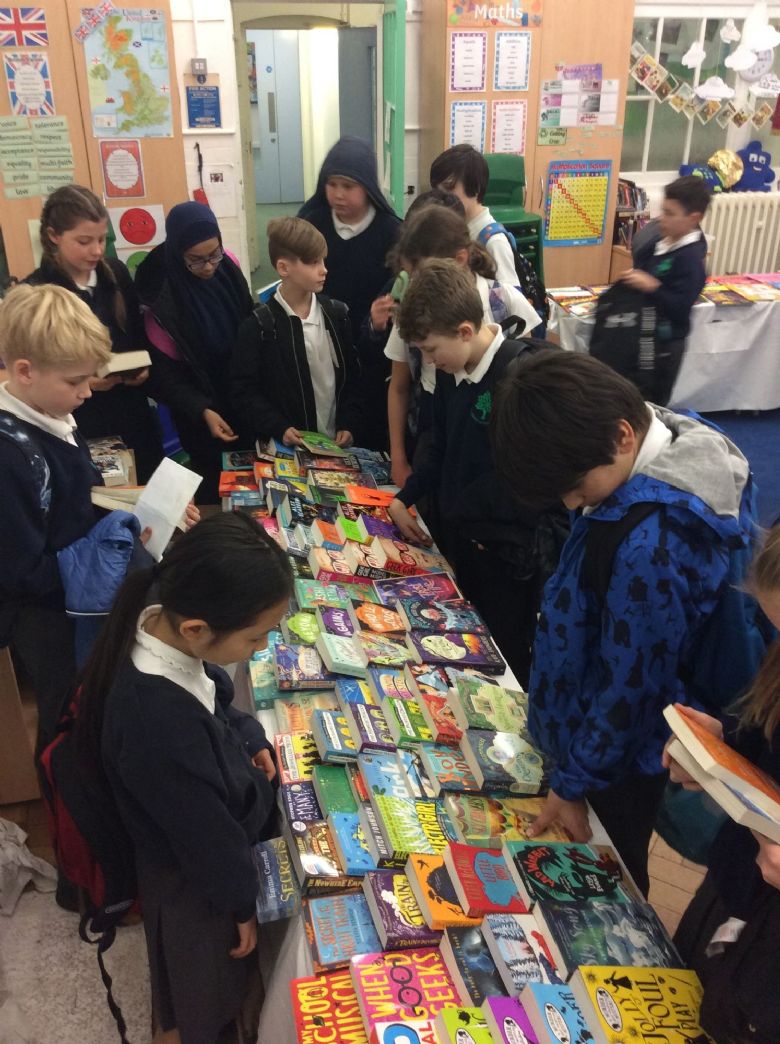 Stride Enterprise - Tech 21
The winning Perfect Pitch team, Colour Splash, were rewarded with a trip to Tech 21 (our sponsor for Stride Enterprise). The children had a tour around the company on Eel Pie Island, meeting and speaking to the finance, marketing, sales and design teams. As a surprise, the children were asked to design a phone case for mothers' day and the winner had their design printed - on a 3D printer - on to a phone case to take home!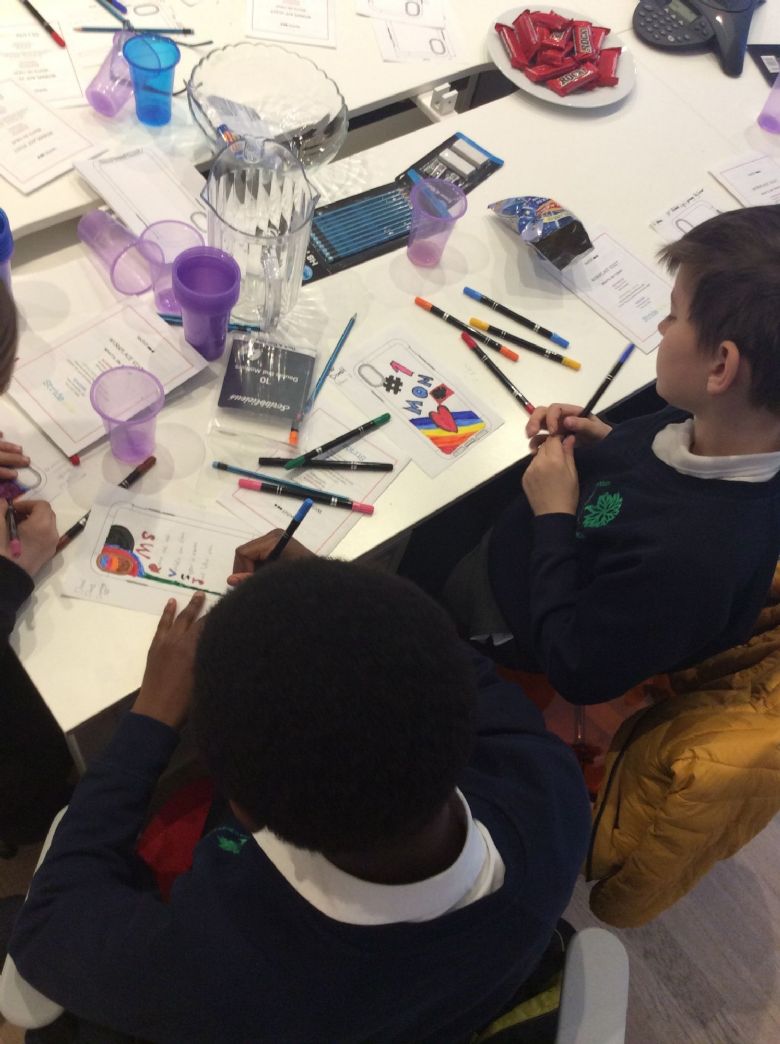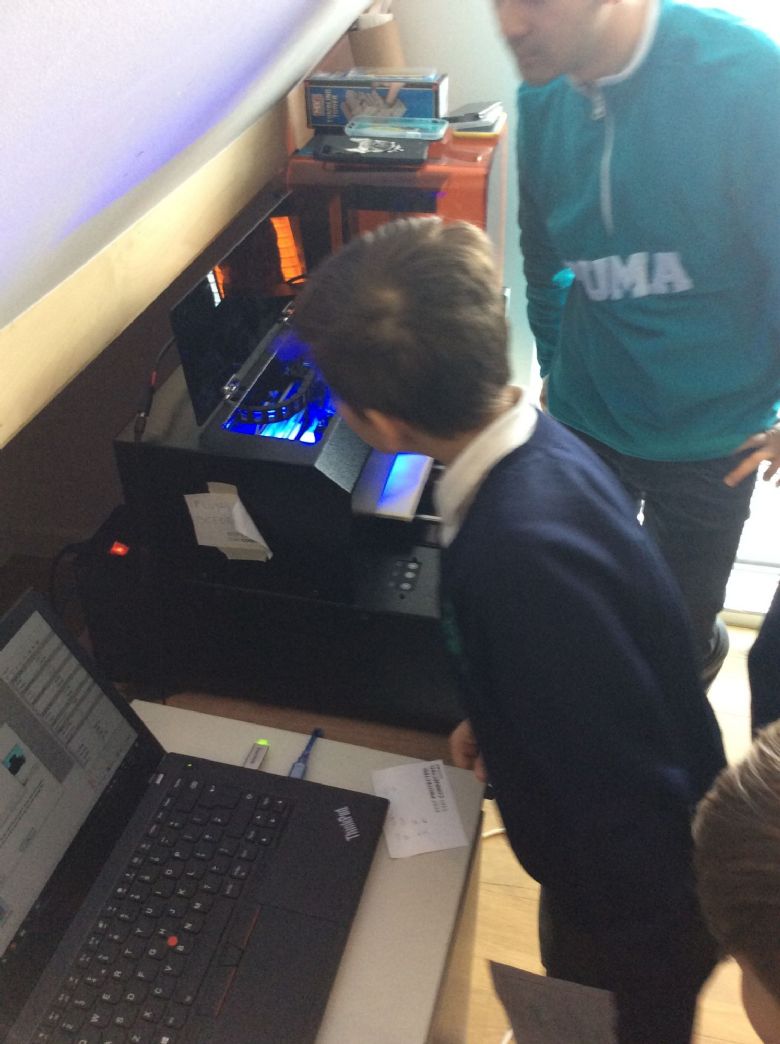 Music
In Music, Year 6 have enjoyed listening to 'The Carnival of the Animals' (the fourteen movements written by Camille Saints-Saens). They then had a go at composing their own pieces in groups, selecting and using instruments to represent a chosen animal. The rest of the class had to consider the group's choice of instruments, tempo, pitch and beat to guess which animal the group had attempted to represent.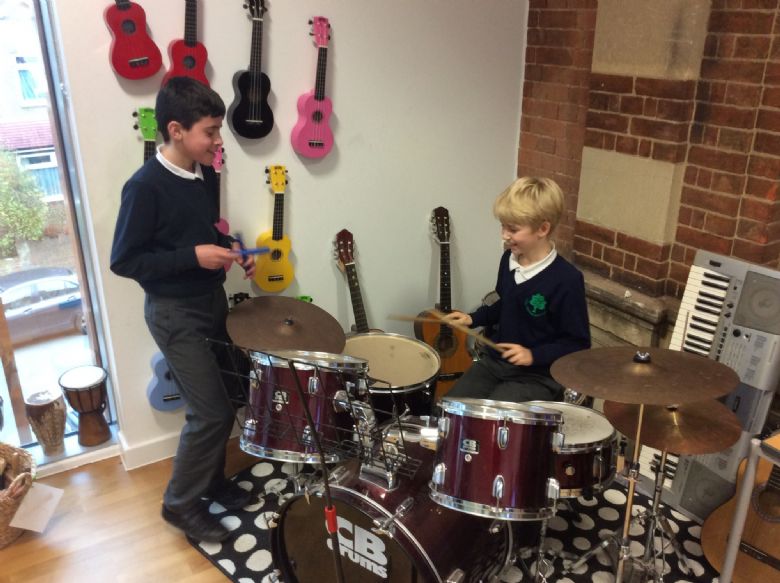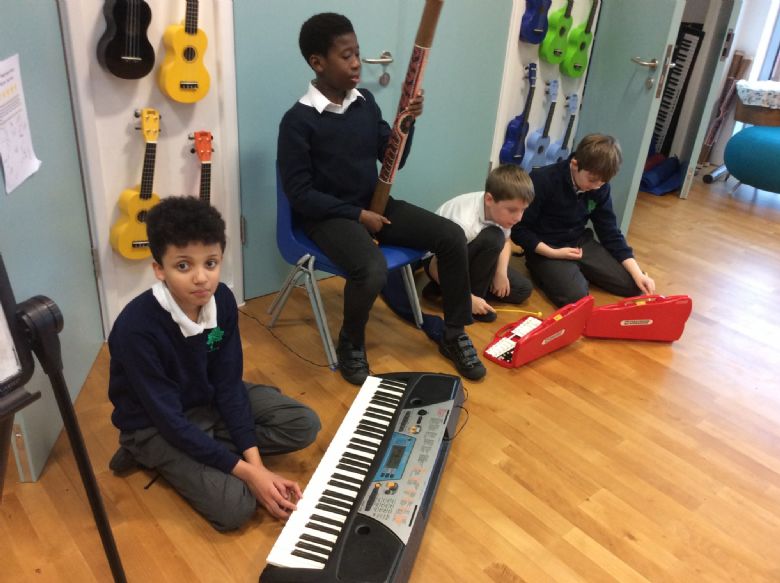 Year 6 Enterprise Fair
Finally the day came where we could sell our products and services to customers, including mince pies, reindeer cupcakes, smoothies, popcorn and slime! Each class had the opportunity to come to our fair and then it was open to parents after school. Each stall sold out! What a success! We can't wait to hear which team won the pitch and which team made the biggest profit!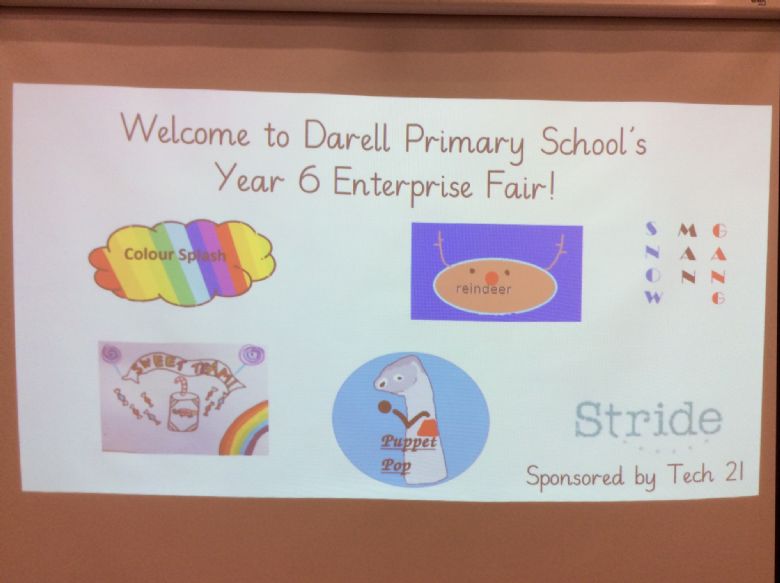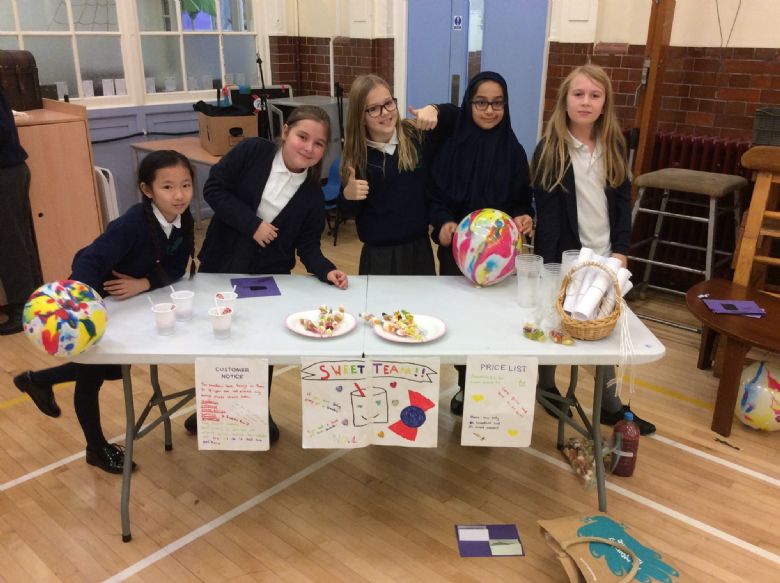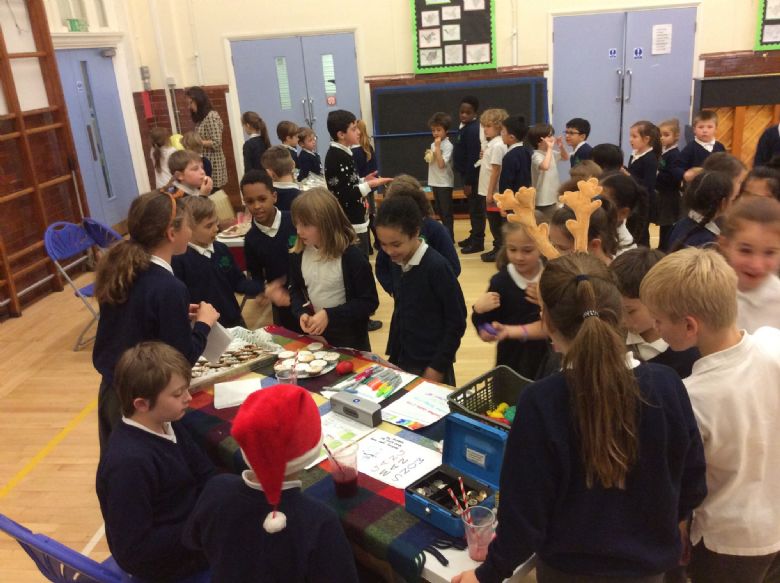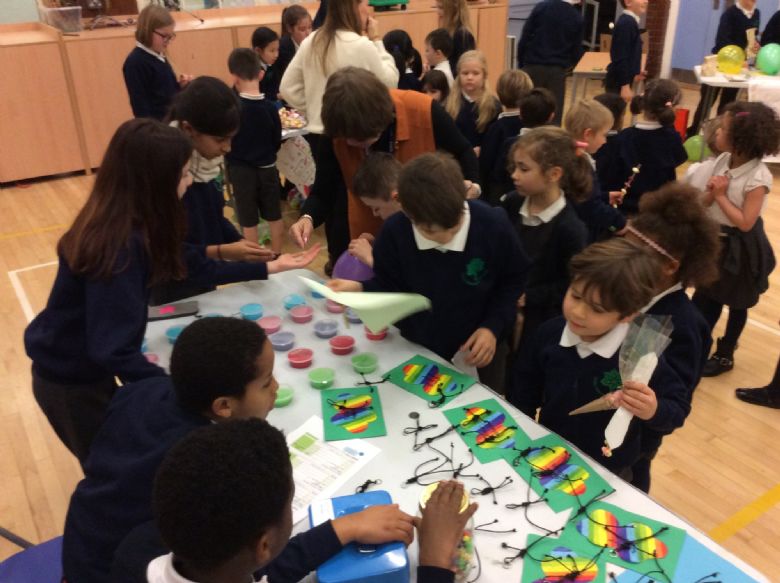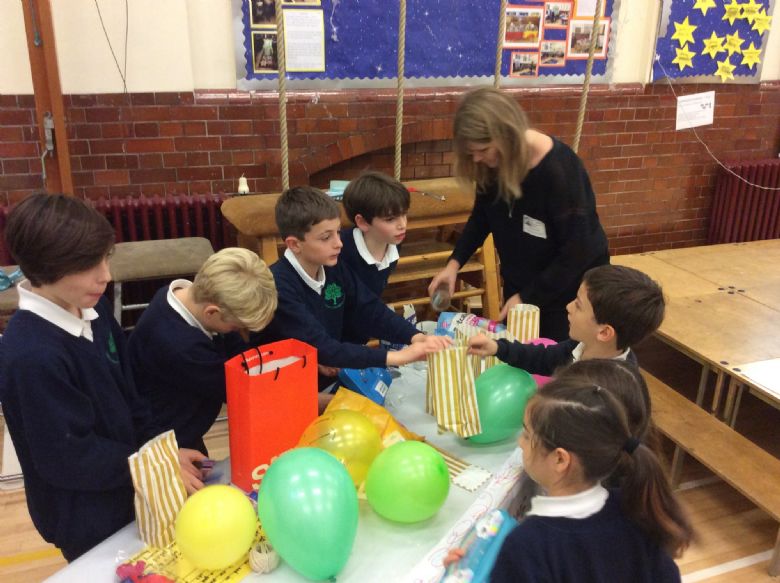 Perfect Pitch
We have learnt everything that we need to know about setting up a mini business and have been working hard over the last few months creating business ideas. Today we had to pitch our business ideas to judges including Mrs Bos and the marketing manager at Tech 21 (the company that has sponsored this whole programme). We had to share our team, budget and promotion ideas.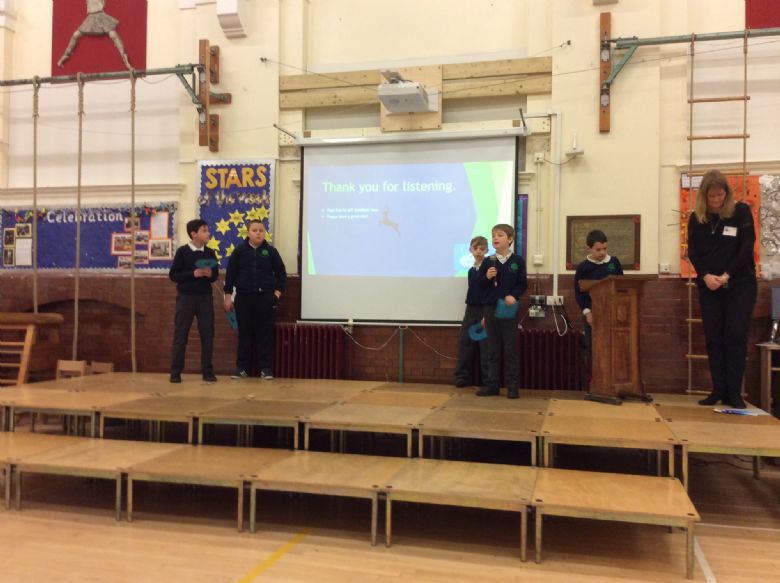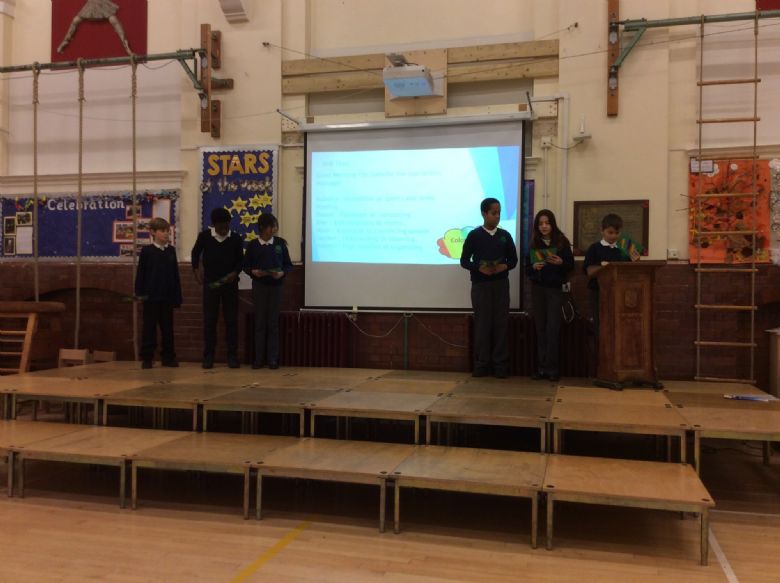 Hindleap Warren Day 4
We've had a wonderful day including orienteering, archery, obstacles and the leap of faith! We're going to a relaxing evening, packing our bags and finishing our class book, 'Letters from the Lighthouse.'
We also had a camp fire last night with marshmallows and hot chocolate!!
The children took part in team exercises today where they had to guide their blindfolded partner through an obstacle course!
Hindleap Warren Day 3
We've had a great morning learning how to survive in the wild including den building and making fires!
Hindleap Warren Day 2
We've had a fantastic day climbing and crate stacking! I've been so impressed with everyone's resilience and how they are beginning to conquer their fears. Looking forward to forest adventures and swimming this afternoon!
We love mud! The children enjoyed their forest adventure today where they were able to roam the forest, play 'Hindleap and Seek' and jump in muddy ditches!
Hindleap Warren Day 1
What a fantastic first day on school journey! We had a go on the zip wire, crate stacking and abseiling! We are looking forward to taking part in Mr Gilbert's quiz tonight before hot chocolate and a story then bedtime!
Keep checking the website for more news as it arrives. Go to the Photo Gallery on the left hand side of this page to see more photos.
Stride Enterprise
Year 6 have started their Stride Enterprise workshops where we will be working as a team to create a product to sell at a fair in December! We have already learnt about the 4 step Entrepreneurial Journey, the Economic Cycle and split into teams based on our individual skills. We're already looking forward to next week when we get to design our product!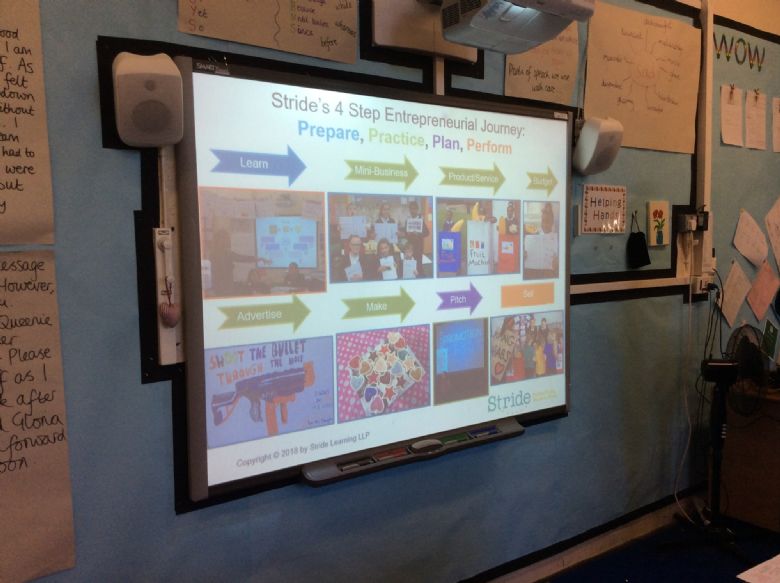 Year 6 have had a fantastic start to the year! They are already reasoning and problem solving in maths and are thoroughly enjoying reading our class book 'Letters from the Lighthouse' which links nicely to our new topic, World War 2. What a wonderful class of responsible learners!