Grasshopper Class (Year 2)
Click here to view Grasshopper Class Curriculum Newsletter
Click here to view Key Instant Recall Facts for Year 2
Click here to view Meet the Teacher Powerpoint
Click here to view the Top 100 Book List for Year 1 and 2
The National Archives
As part of our topic on the Great Fire of London, Year 2 visited the National Archives in Kew. At the Archives, we became historians for the morning as we were introduced to some of the famous documents connected with the Great Fire of London. We used maps and Hearth Tax returns for Pudding Lane to investigate what happened in 1666 and develop our skills of historical enquiry. It was incredible to see the real Hearth Tax Returns because there is only one of these documents in existence and it is over 300 years old!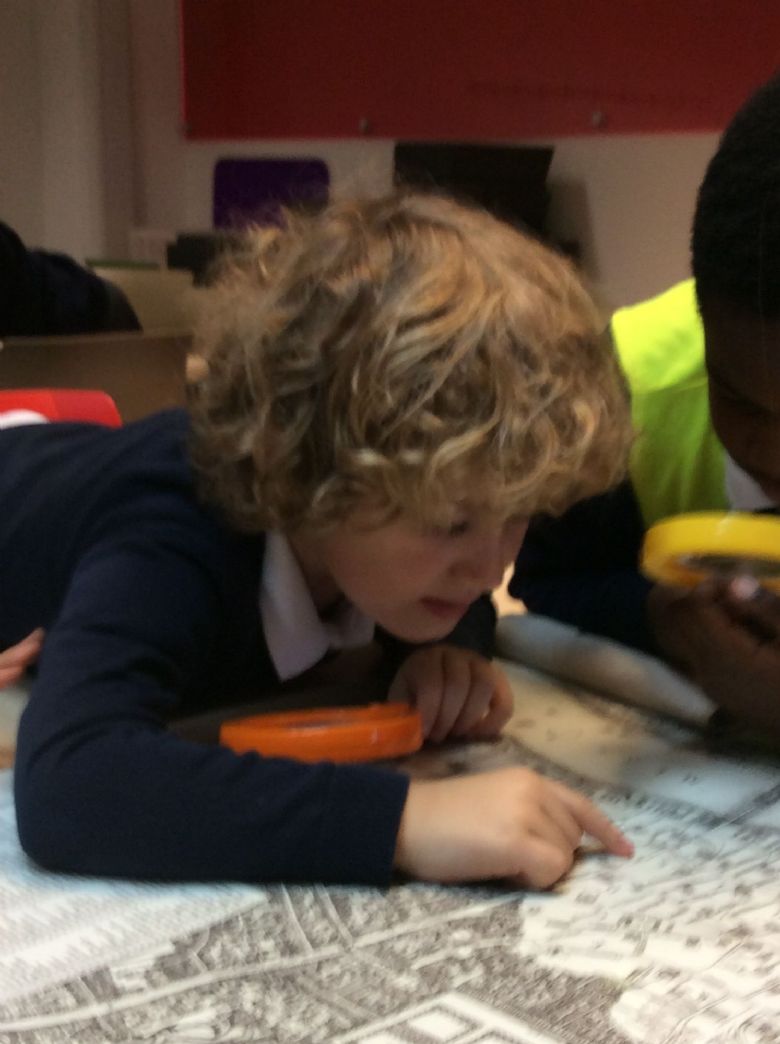 What makes a good friend?
As part of anti-bullying week, we have been thinking about the qualities that make a good friend. We thought of a time that we have been a kind friend and wrote about it on a template of our hand, before putting our hands together to make a 'Circle of Friendship'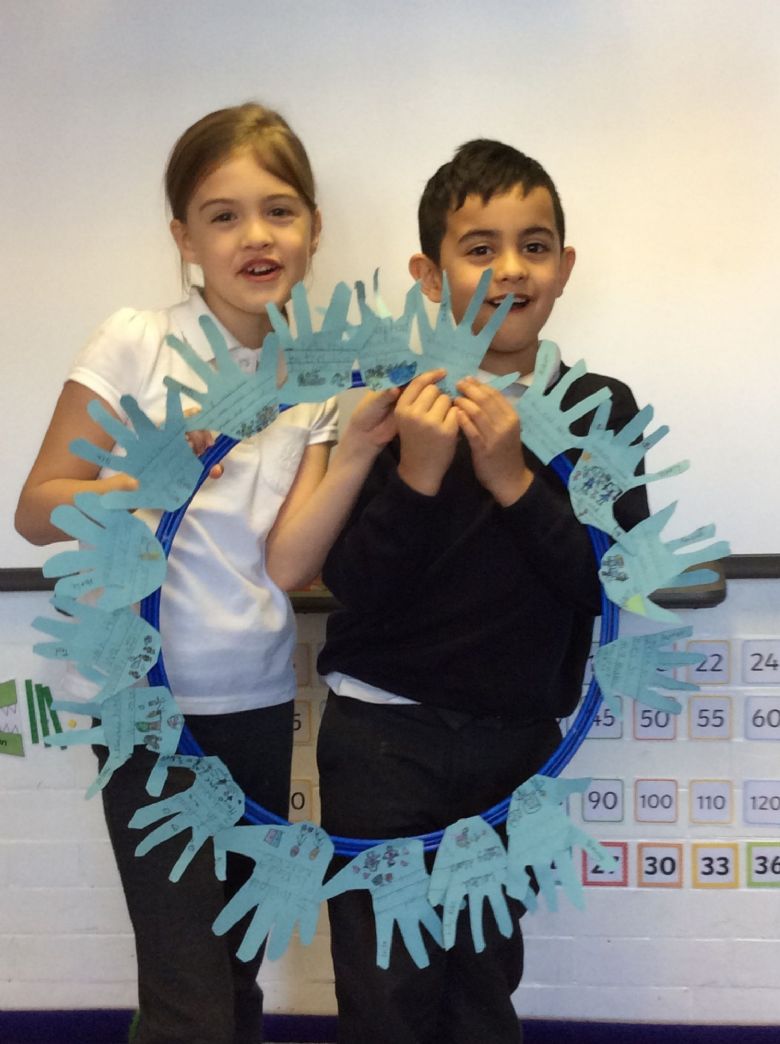 Designing and Making Musical Instruments
In design and technology we have been creating our own musical instruments. We tested our instruments to see if they made the sound we wanted and we showed resilience when we needed to make changes to our original design.
When they were finished, we played our instruments to our friends and they helped us to evaluate the finished product.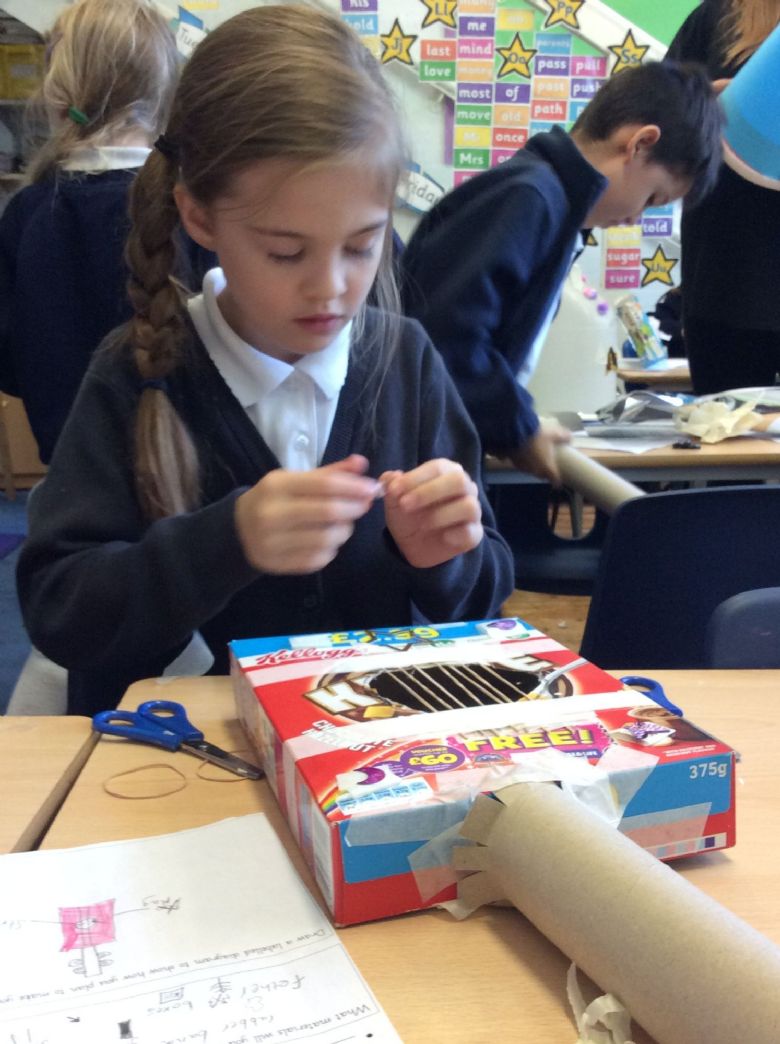 Salvation Army Visit
As part of our R.E. topic, we were lucky enough to have Steve visit us from the Salvation Army. He spoke to us about how, as a Christian, he tries to follow Jesus's example of being kind. It was interesting to hear about how he tries to help people less fortunate than himself, including homeless people and older people in the community. We also thought about the things we do to try and show kindness to others and reflected on what we could do in the next week that we haven't done before. Mums and dads will be pleased to hear that there were lots of offers to help tidy up and make breakfast!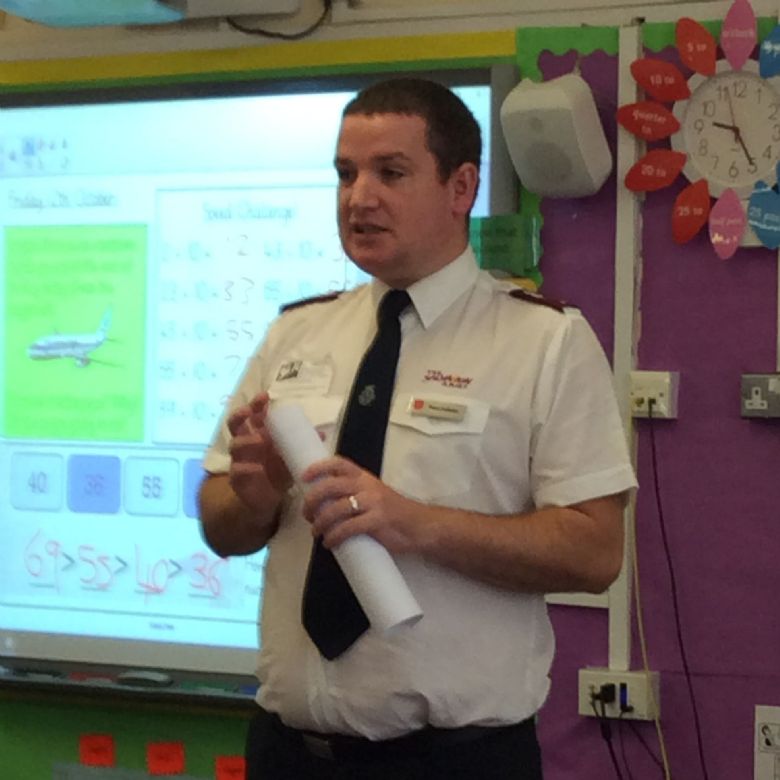 Orleans House Gallery
As part of our topic, 'Beat Band Boogie!', we had a fantastic trip to Orleans House Gallery. We got the R68 bus and walked across Marble Hill Park to the Gallery.
In the studio we made our very own sketch books and enjoyed experimenting with lines and colour to represent different emotions. We then looked at the work of some famous abstract expressionist artists and created our own pieces of art, based on feelings in response to music. Next, we used our images to inspire the creation of a class piece in the style of Kandinsky. Finally, we finished our morning by looking at some original artworks in the gallery.
After a hard morning's work, we enjoyed a well-deserved rest with a picnic in the Gallery. We really enjoyed being artists for the day; we certainly have some talented artists in Grasshopper Class!