Events
Darell Fun Run
What a success! It was so great to see so many parents at The Fun Run last week, thank you for coming along! The attitude of the children was fantastic; almost every child completed the 1K or 500m at their own speed! There was such a great atmosphere with children cheering each other on or taking part in activities set up by the Year 6s. A special mention to Amber Thomas (Y6) who helped the younger children by leading their runs each time around. All the children were thrilled to receive a pair of sunglasses and a collapsible water bottle as finisher prizes. Thank you to the Beale Family for providing these! Also, thank you to the parents who came and helped set up before! A cherry on the top was the amazing £2,100 raised!!! We will be putting the money raised towards playground equipment, so thank you for your help with raising this money, the children will really benefit from your kindness. Next week we will have the draw for the Skechers trainers. Whoever wins the draw for each year group will be given a letter explaining how they can get their trainers.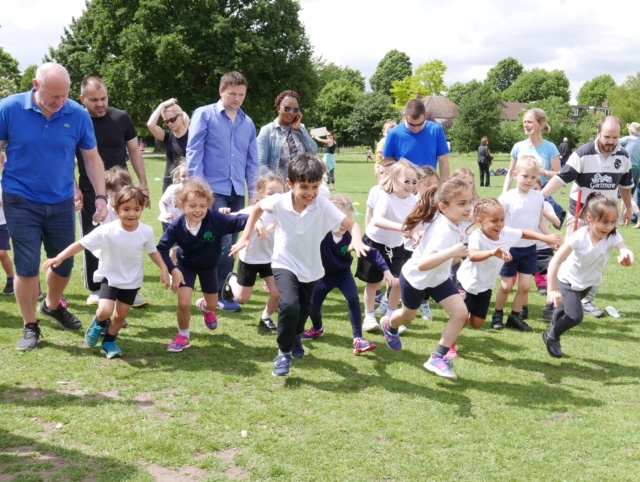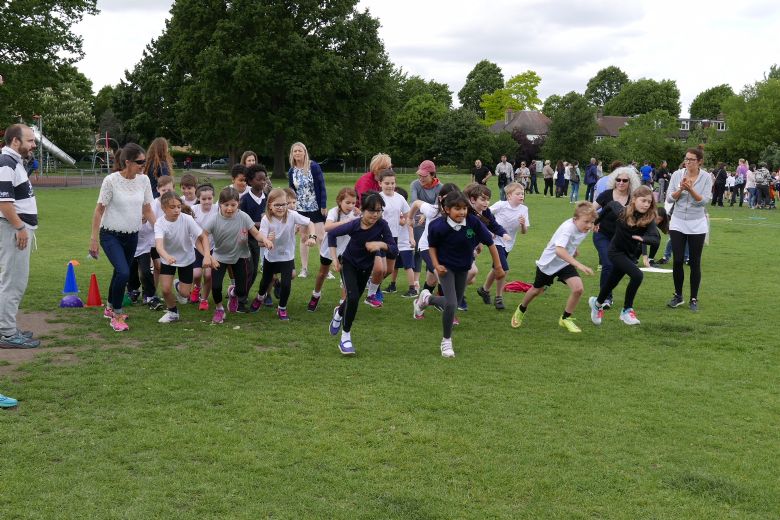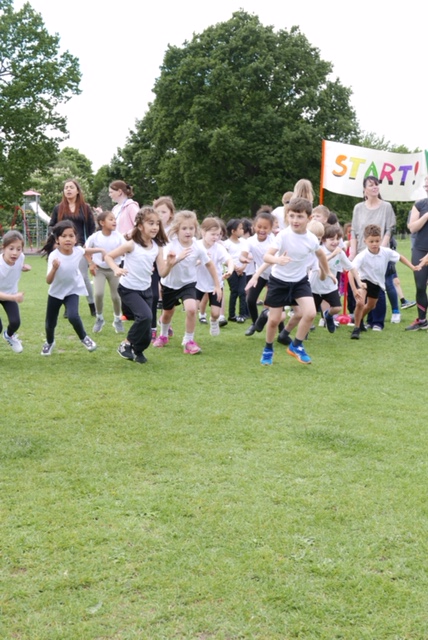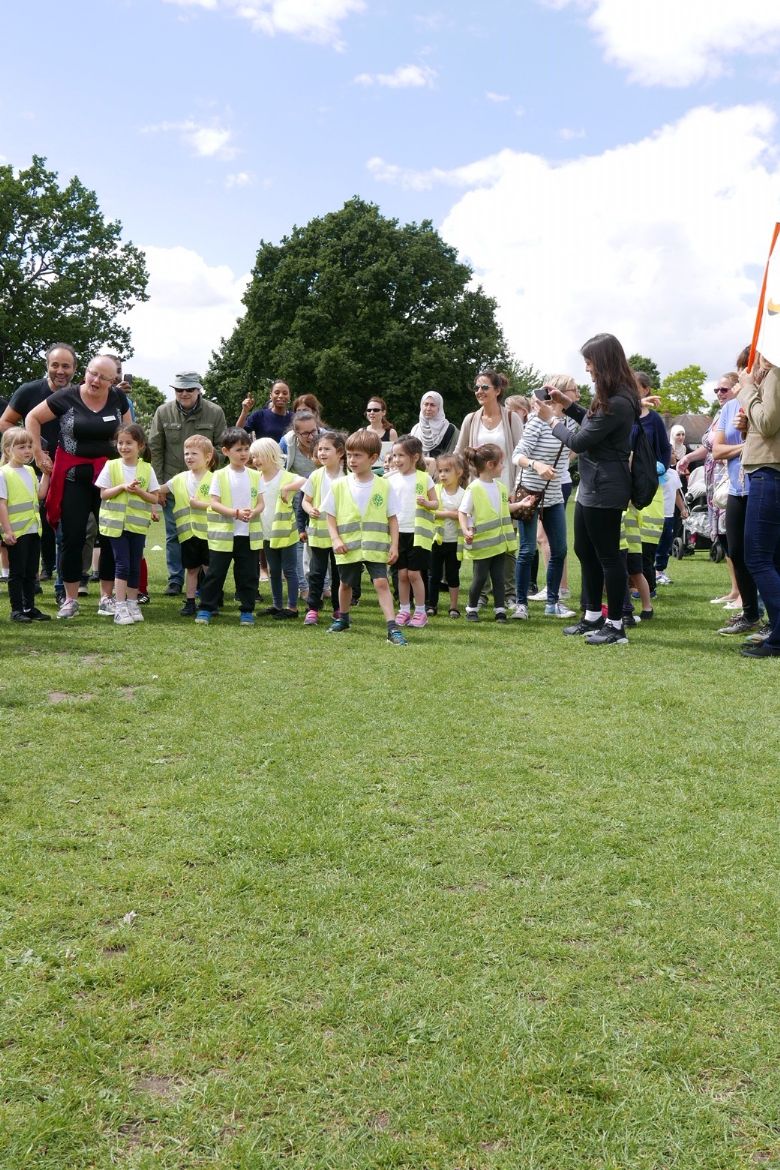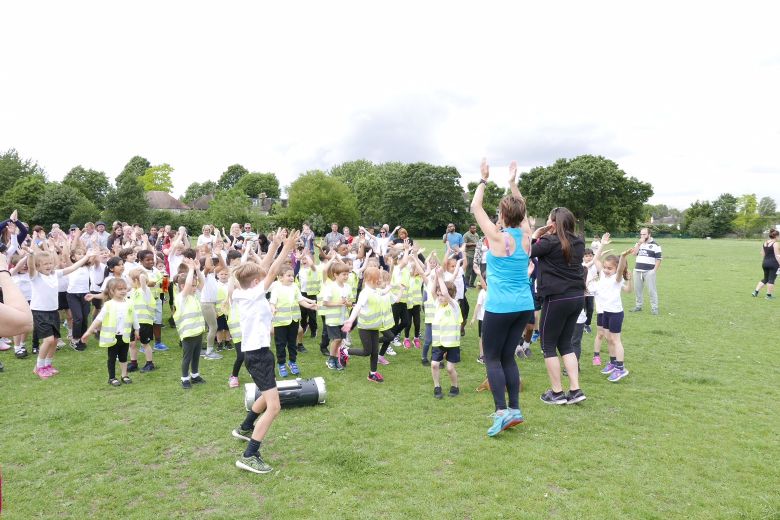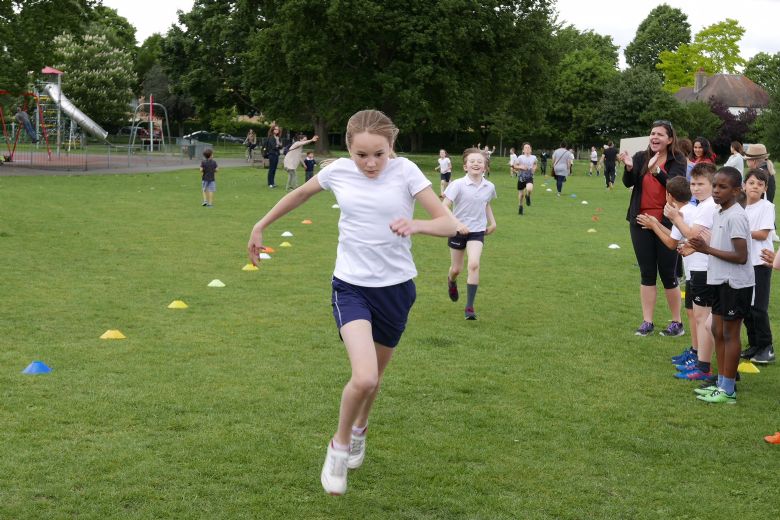 Borough sports
We had a great day out at St Mary's University for the Borough Sports. The children's attitude at the event was fantastic to see! No one gave up, even on the 600m run! The enthusiasm during races was noticed by Miss Lane. I have already had children saying that they are training for next year's event to improve. Well done to Amber (Y6), Sarah (Y6), Lily (Y6), Katre (Y6), Salim (Y6), Ewan (Y6), Dylan (Y6), Sam (Y5), Romae (Y6), Fernando (Y5), Catherine (Y5), Sophie (Y5), Sabrina (Y4), Isabella (Y4), Charlie (Y4) and Ben (Y4). A special thank you to Fernando who stepped in last minute to help us have a full team.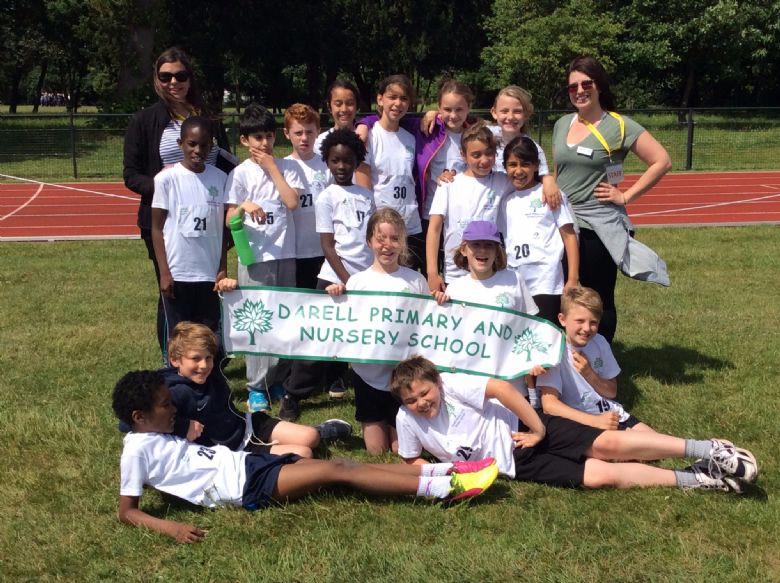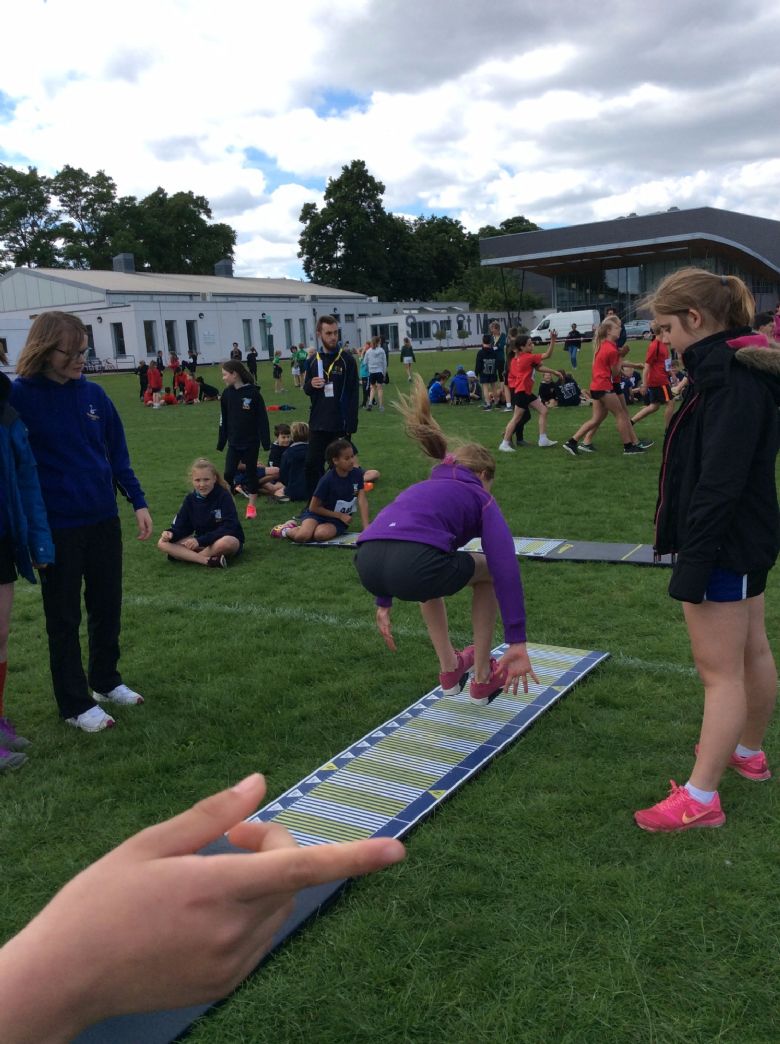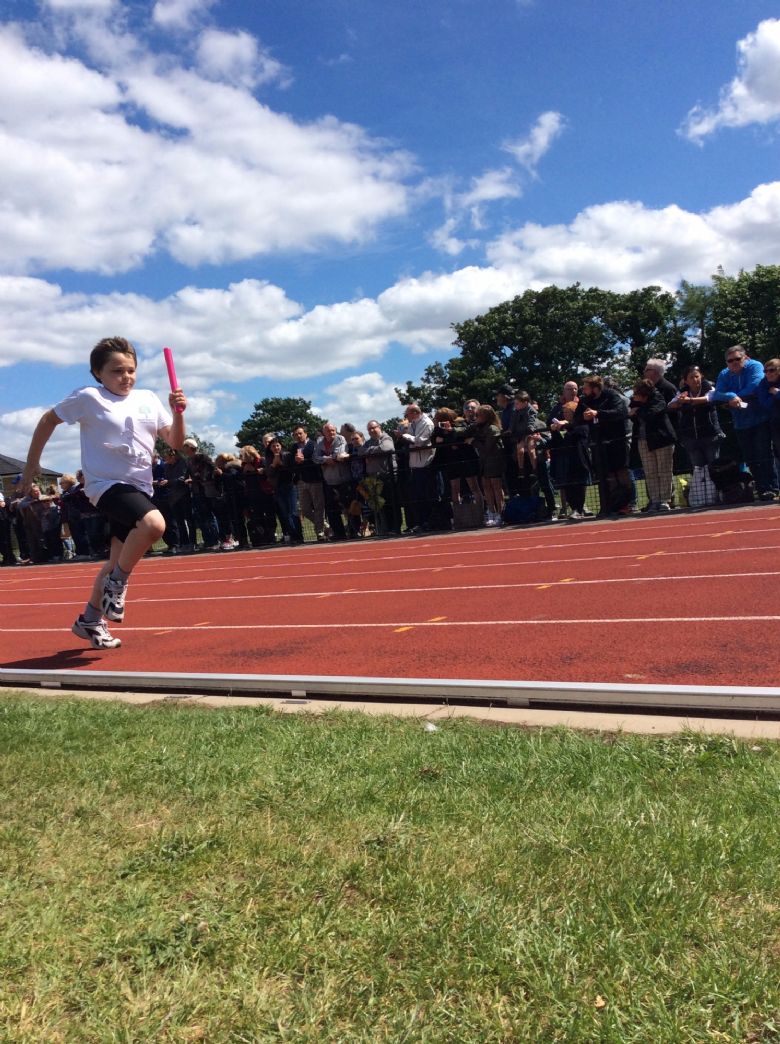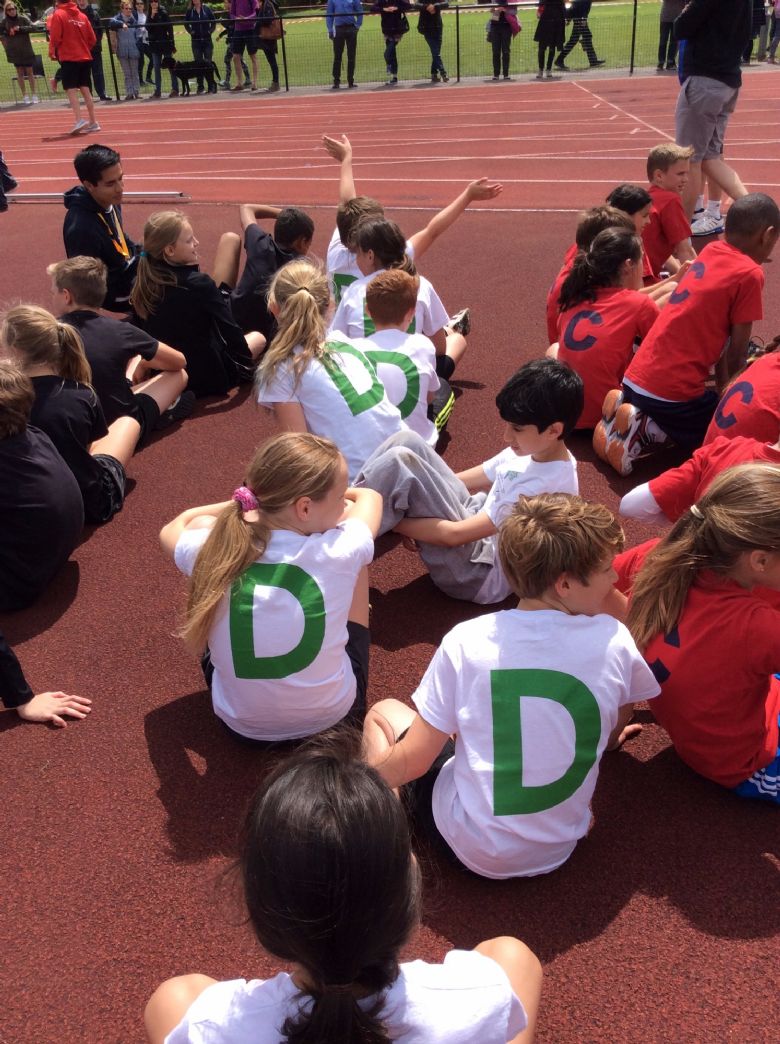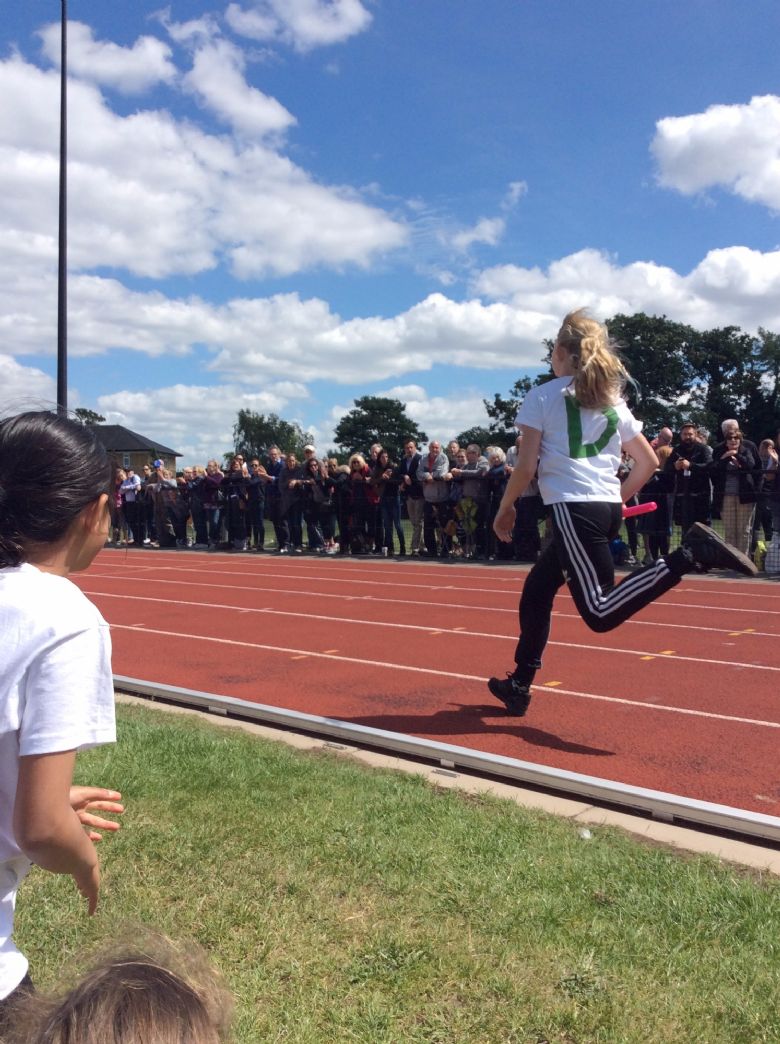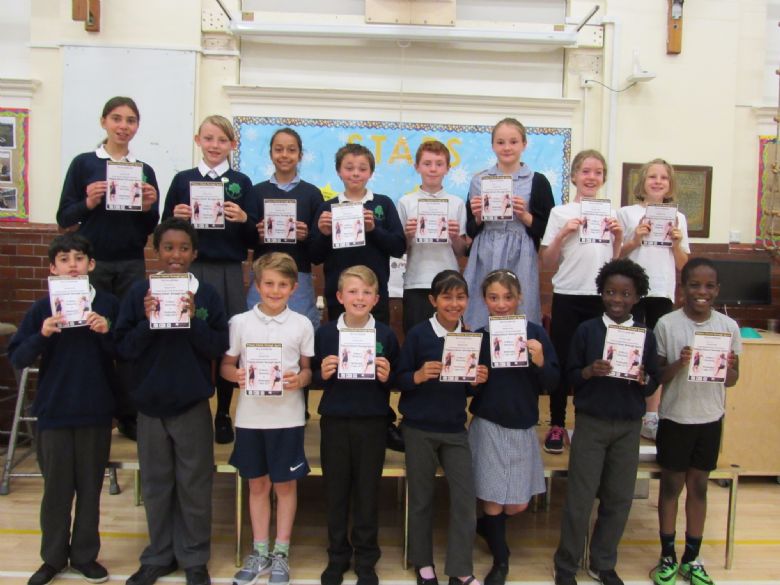 Year 5 /6 Summer Basketball Tournament
The children showed great resilience at the basketball tournament today. With a team which hadn't had much practice together, they tried their best and didn't give up, despite playing against other schools who had more established teams. We finished our day with a close match of 12-10 against Barnes Primary! At this stage the team were working better together, getting the rebounds and passing down the court with accuracy. Most importantly, the children said they enjoyed the morning!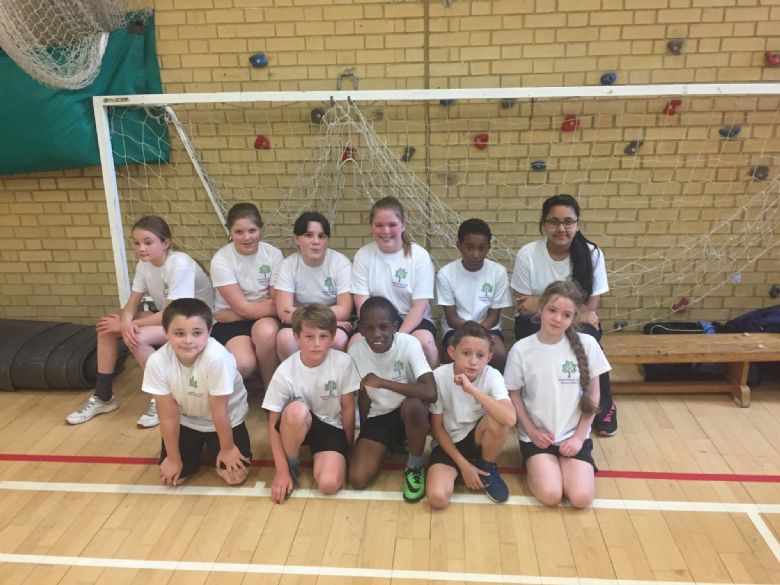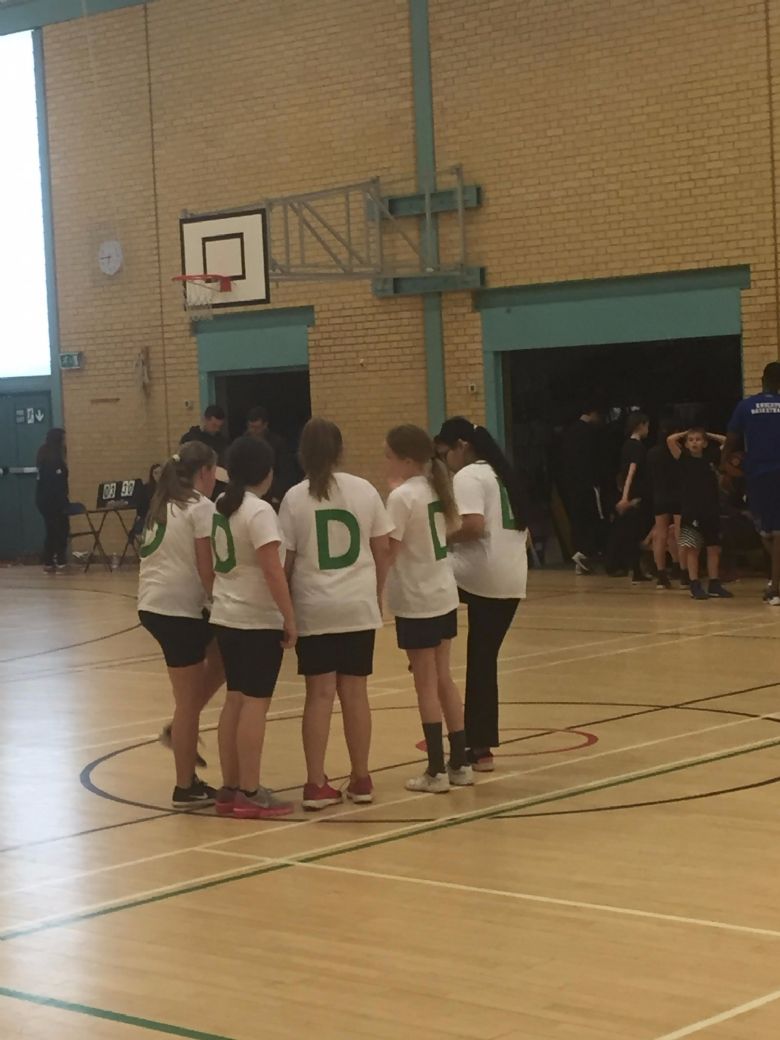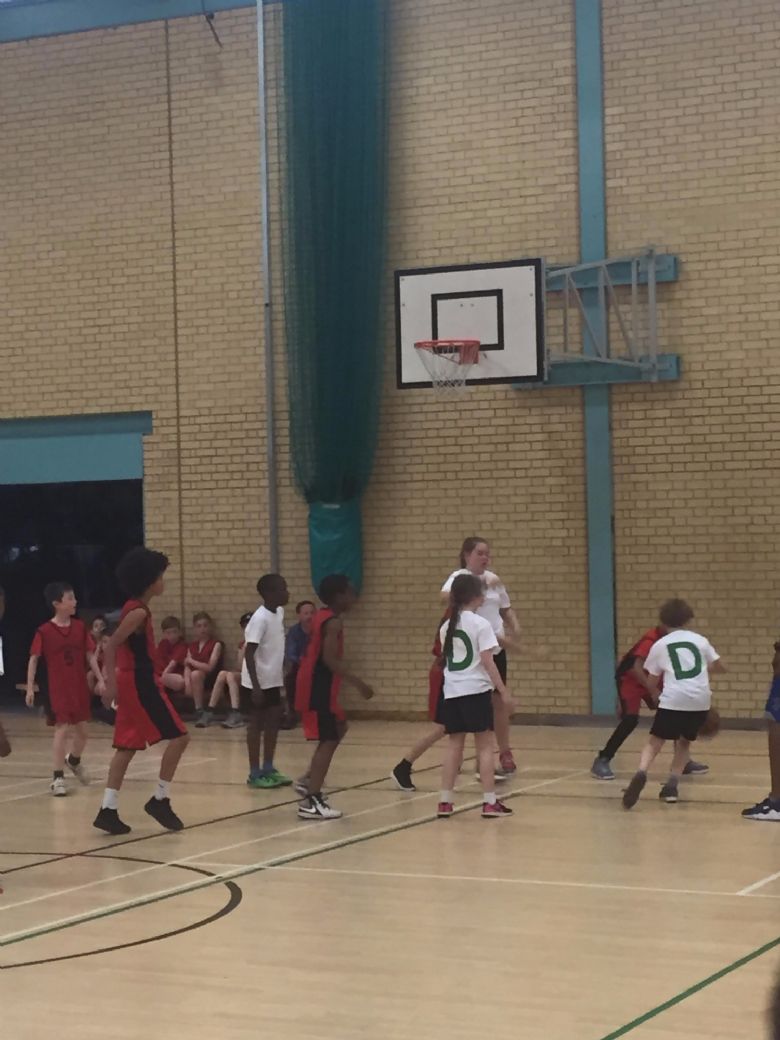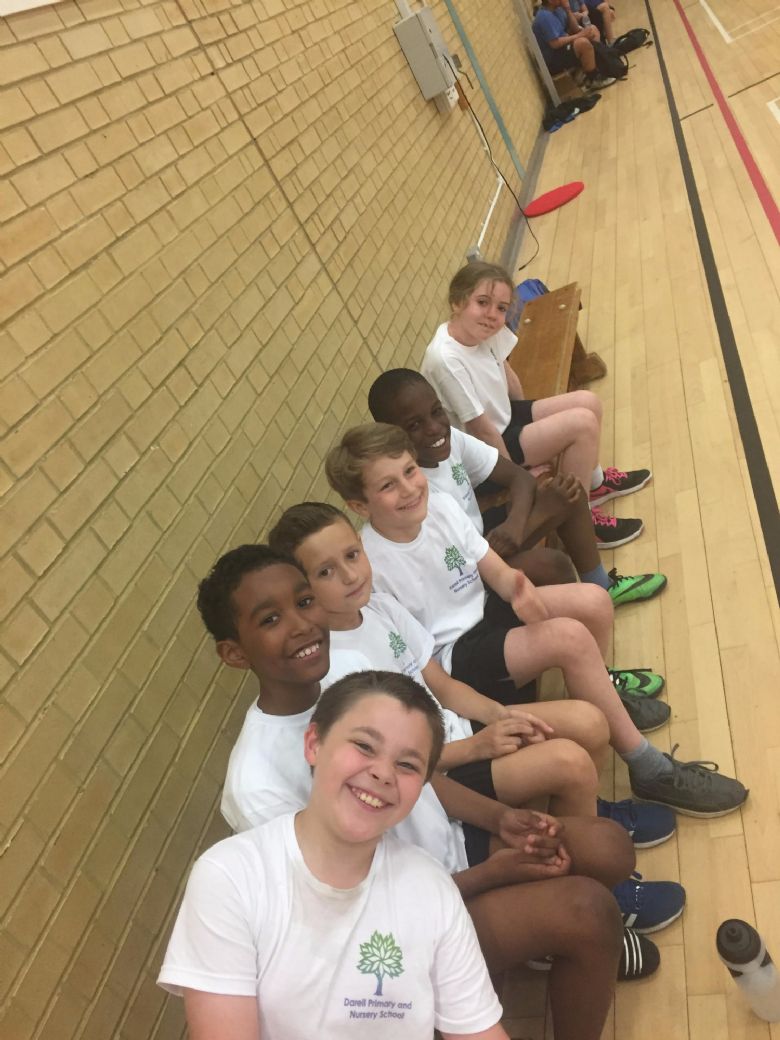 Swimming Gala finals
Well done to the Darell swimmers! A big thank you to Maisie Christie (Y5) who swam in the Gala relay race which took us through to the Gala finals. The girls (Isabella D'Amato Rao, Sabrina Ouadah, Sarah Ouadah and Amber Thomas) took part in the freestyle relay race, coming 4th in their heat and showing great team work; well done, girls.
Amber swam in the Gala finals, competing in the backstroke and buttefly races. In both races she swam well and managed to get into the Borough final for the backstroke event, a real achievement to be among the top 6 backstroke swimmers in all of the small, large and independent schools in the Borough! Amazingly, Amber came 4th in that race and she couldn't have been happier, even saying it was 'the best day of my life!'
I'm hoping to see many more of you taking part next year; get practising!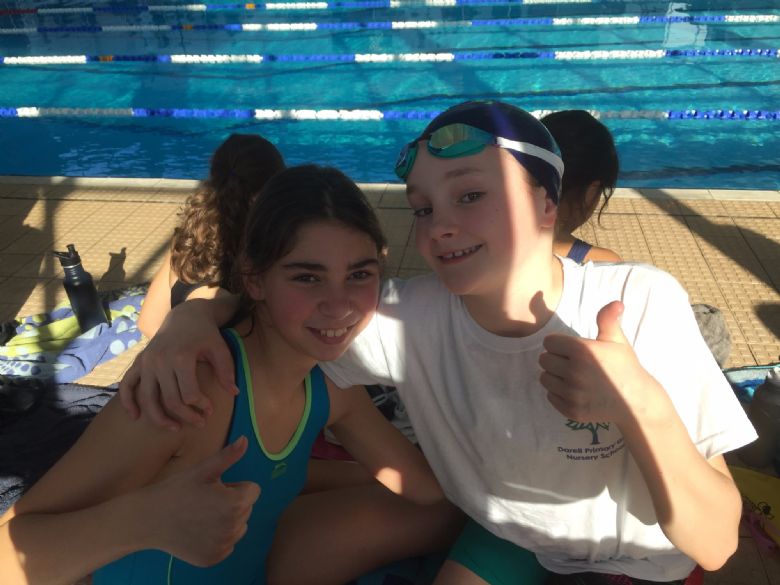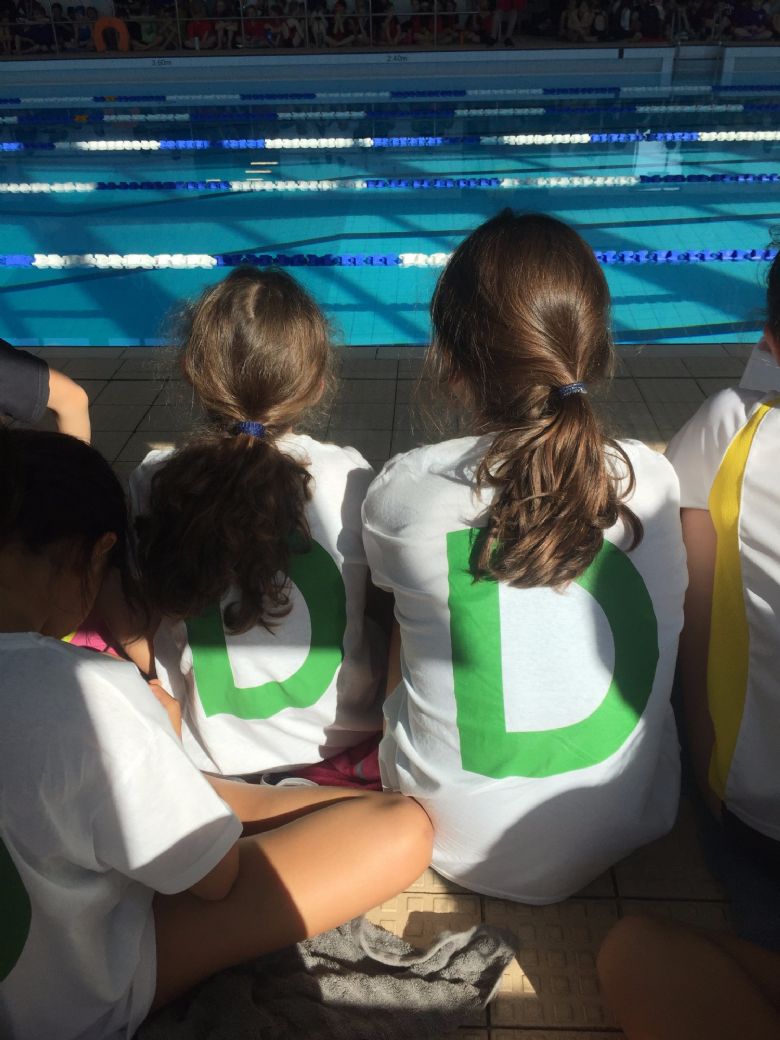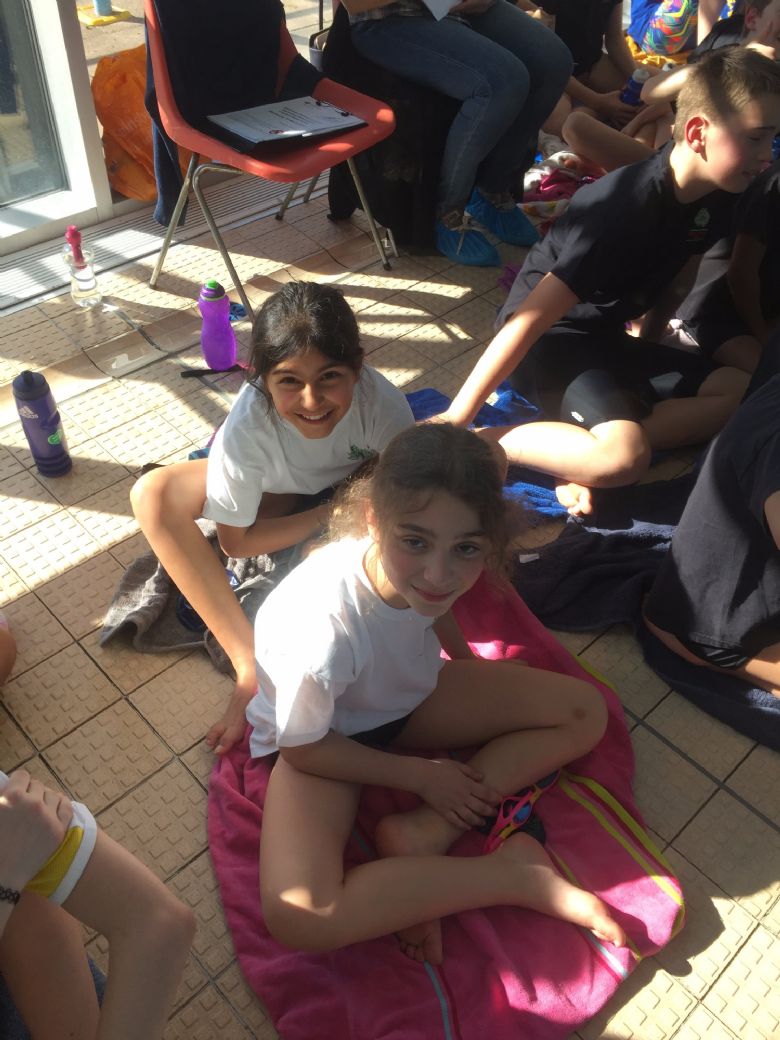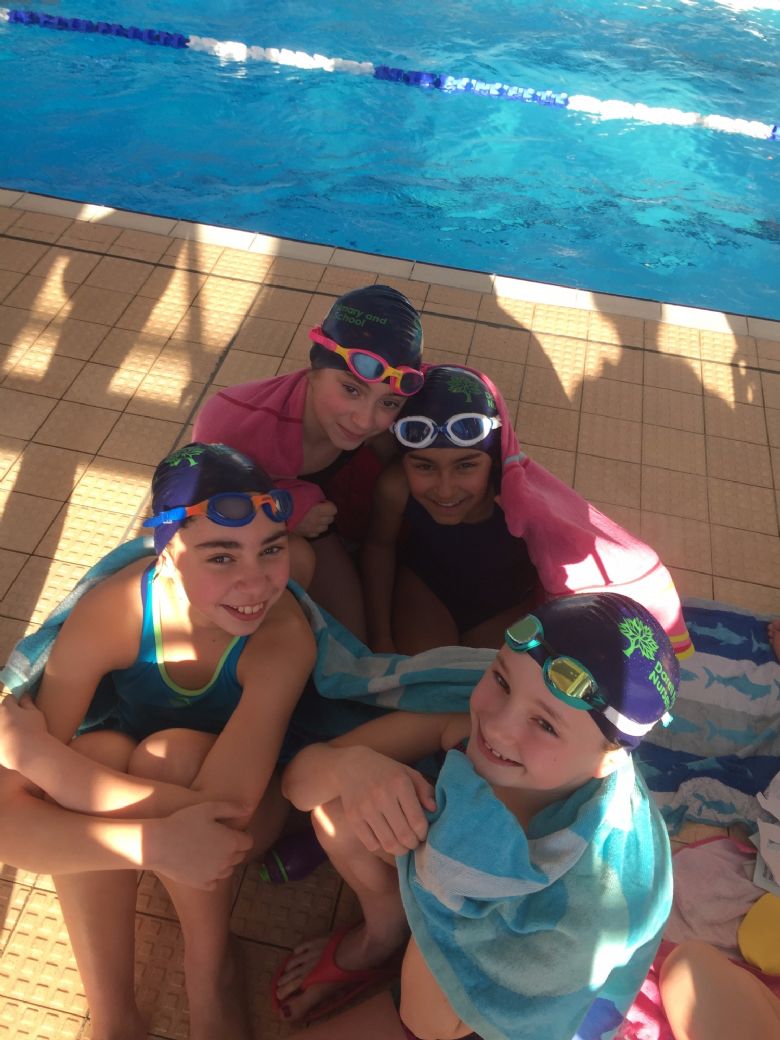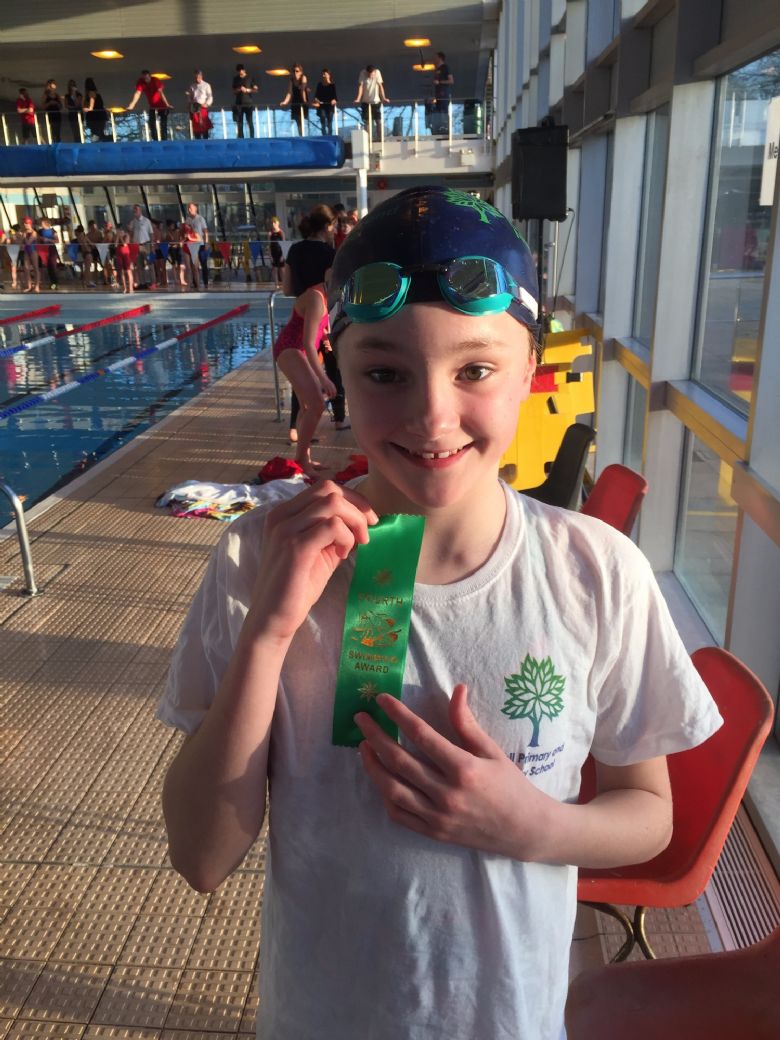 Swimming Gala
Well done to all of the children that took part in the Swimming Gala this week – what superstars! Miss Lane commented on the great sportsmanship shown by the Darell children. She said everyone was supporting each other and encouraging their team mates before each race. Well done to Amber for getting into the finals for the backstroke and breastroke races. Also to the girls' freestyle relay team who also got to the final! Well done to Sarah (Y6), Amber (Y6), Maisie(Y5) and Sabrina (Y4). A special thank you to Sarah for stepping up and taking part in this race when someone else went home sick.
Thank you to all of the parents that came and supported!
The Y5/6 Darell basketball team arrived at Christ's School ready to face the competition. As we were walking there I could hear the team talking strategy and they were excited about how many baskets they wanted to shoot; they were ready. We played against 8 other teams from the Borough and came 7th. I was so impressed with the resilience and sportsmanship shown by our team. After losing a game, we all stood together reflecting on how we could win the next game and focused on the positive aspects of what skills we had learnt from that team. At the end of the tournament, all children told me how much they enjoyed it, many saying how much they had learnt. Lots of them asked when the next competition was and were pleased to find out it would be in the summer term.
As the teacher taking them to this competition, what overwhelmed me most was how wonderfully they worked together as a team. They were communicating well and supporting each other on the side lines; well done, Year 5/6 basketball team!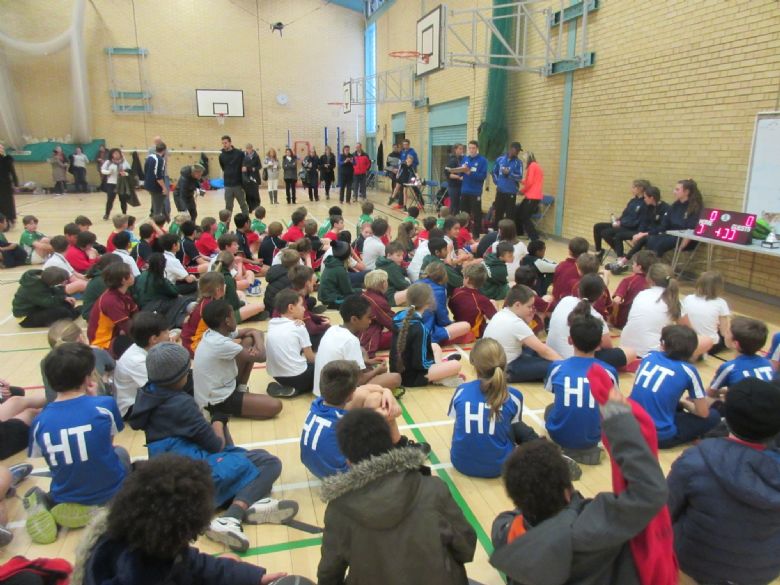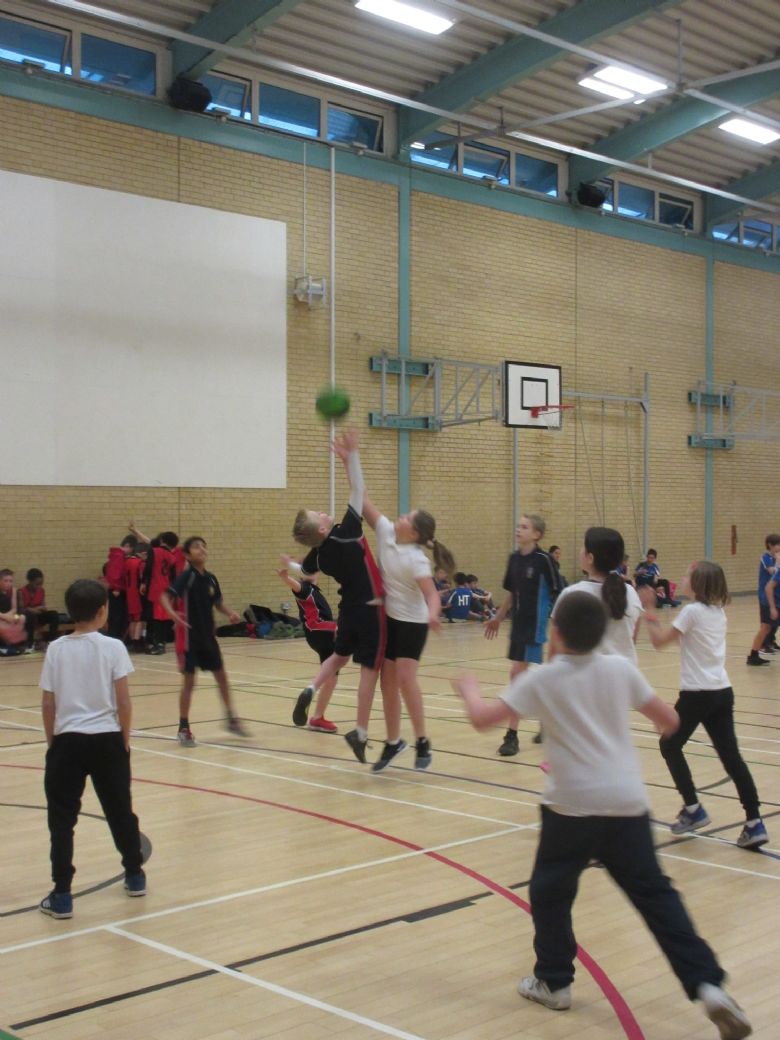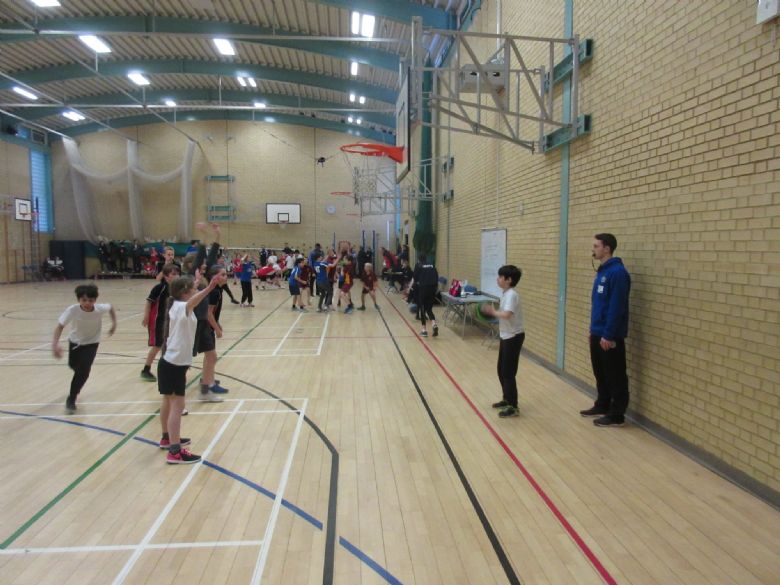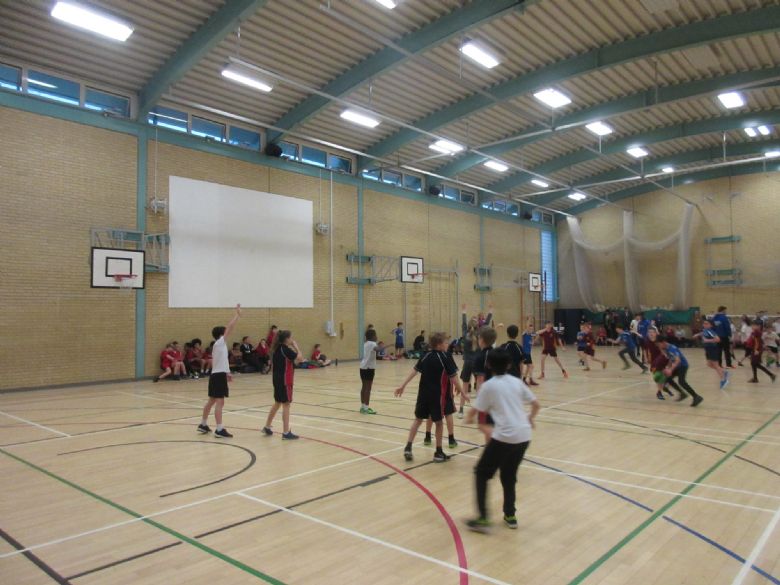 We had a great time at the Y3/4 basketball tournament this year! We came fourth in the competition against other schools in the Borough.
We began our day with a friendly against Sheen Mount. This was a great opportunity to warm up and get to know what a game of basketball feels like. We scored some baskets and great passes were seen to get past the very tall team from Sheen Mount!
After a very exciting game against Holy Trinity, which we won 10-8, we realised that we came second in our heat and were in the Semi-Final! It was so exciting for the team. We met our friends from Sheen Mount again on the basketball court! Unfortunately, we didn't score enough baskets to beat their team but we had a really good go!
Well done to the resilience shown by the Y3/4 team at Darell! We look forward to the next tournament in the summer term.