Dragonfly Class (Year 2)
Click here to view Year 2 Curriculum Newsletter
Click here to view Year 2 Meet the Teacher Power Point
Click here to view 100 Recommeded Reads for KS1 children
Click here to view Phonics Screening Check - A Guide for parents
Plant Hunters
Year 2 went on an amazing trip to Kew Gardens and became plant hunters for the day. Our mission was to find and name the different parts of plants and investigate the types of trees found in Kew Gardens. Visit our gallery to see more pictures of us exploring the wonderful world of Kew Gardens.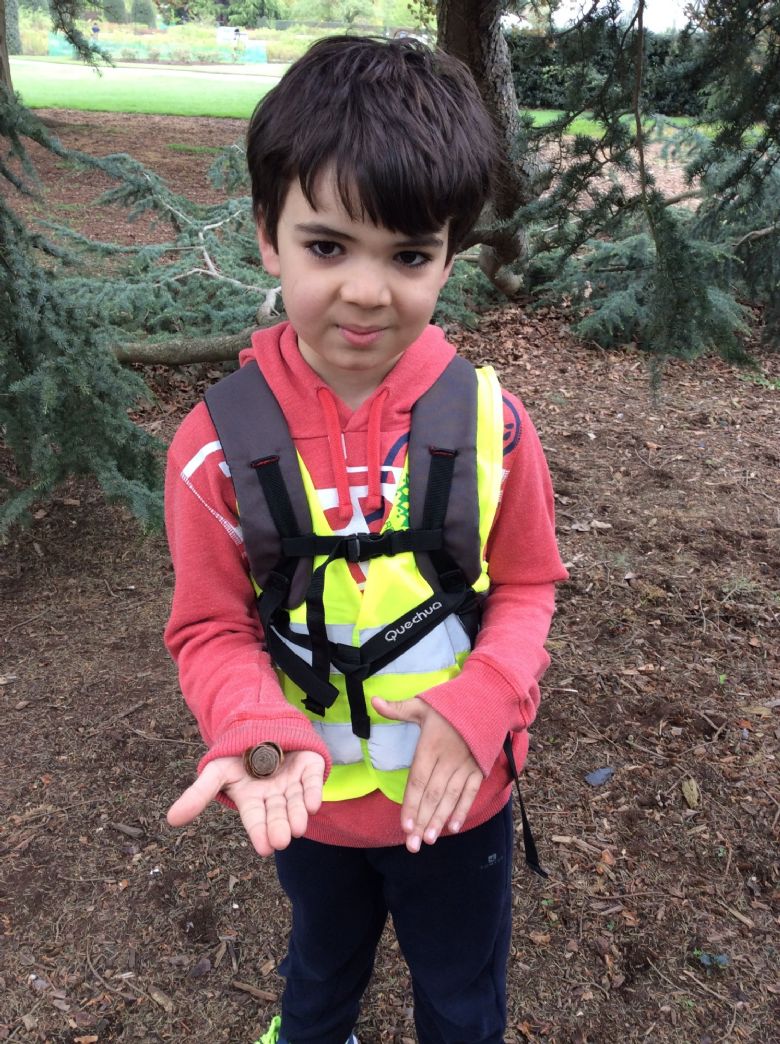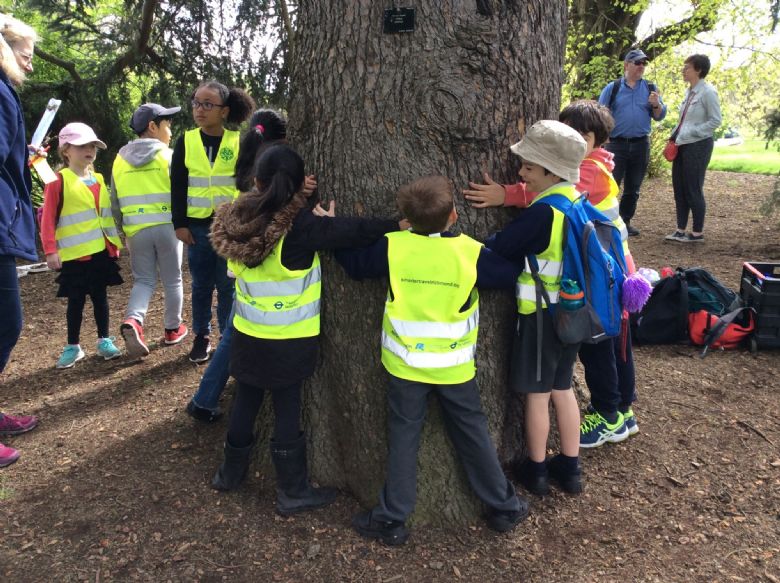 Easter Bonnets
Here we are in our Easter bonnets, with all the decorations upon them, ready for the Easter bonnet parade.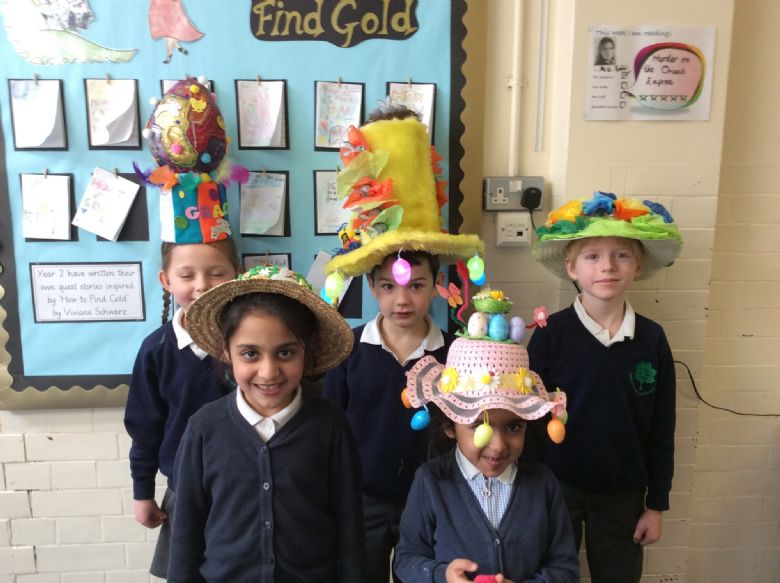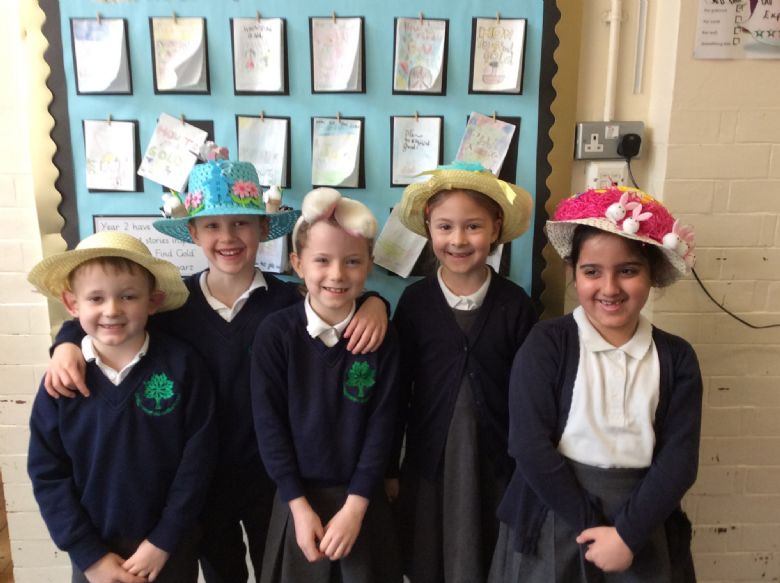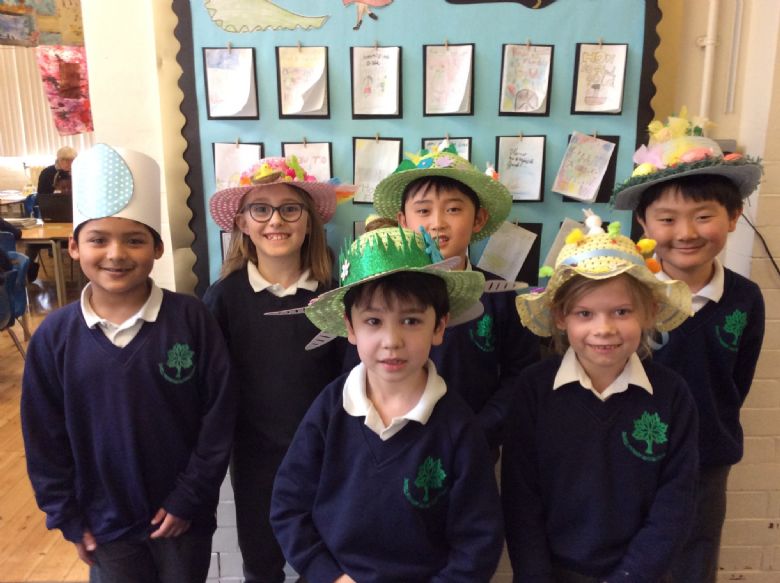 Getting Active for Sports Relief 2018
Dragonfly and Grasshopper Classes enjoyed getting involved with Sports Relief 2018 by getting active. We skipped, ran, hula-hooped and jumped our way through 30 minutes of circuit training. It was exhausting but a lot of fun too!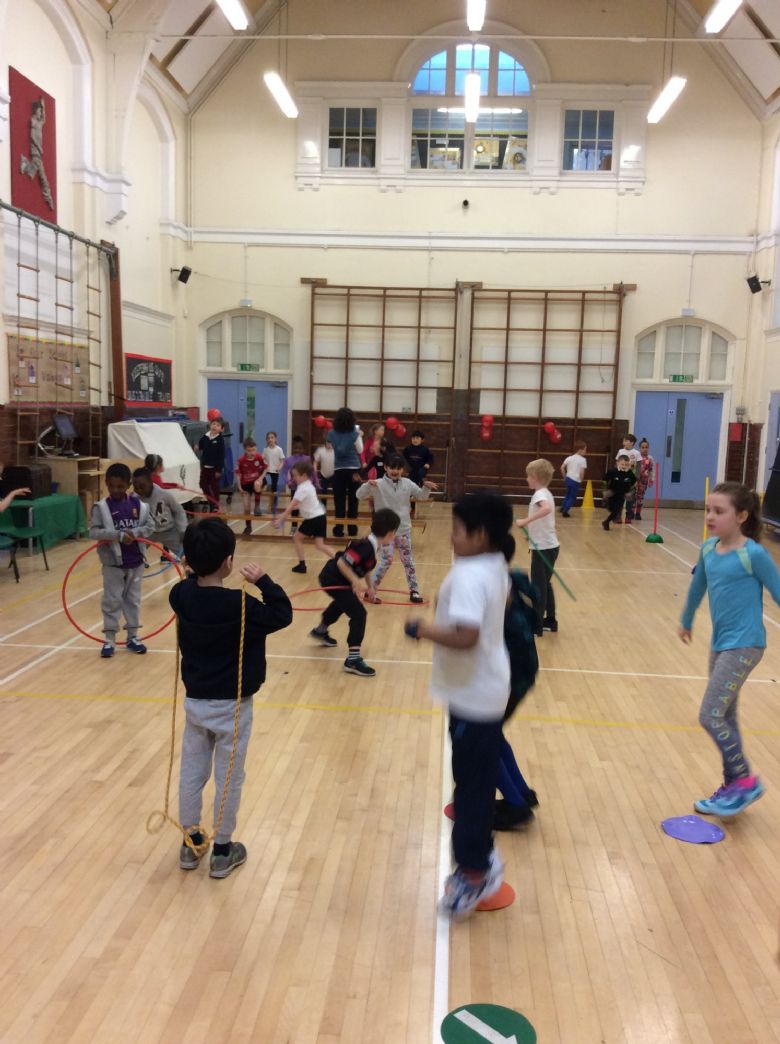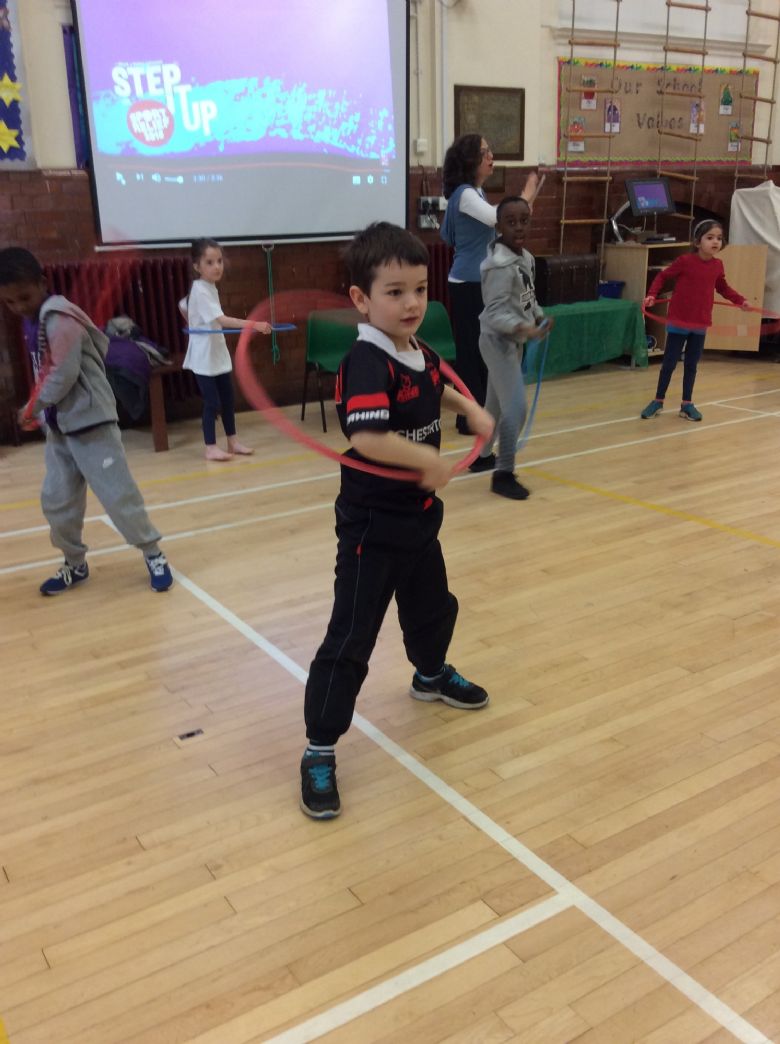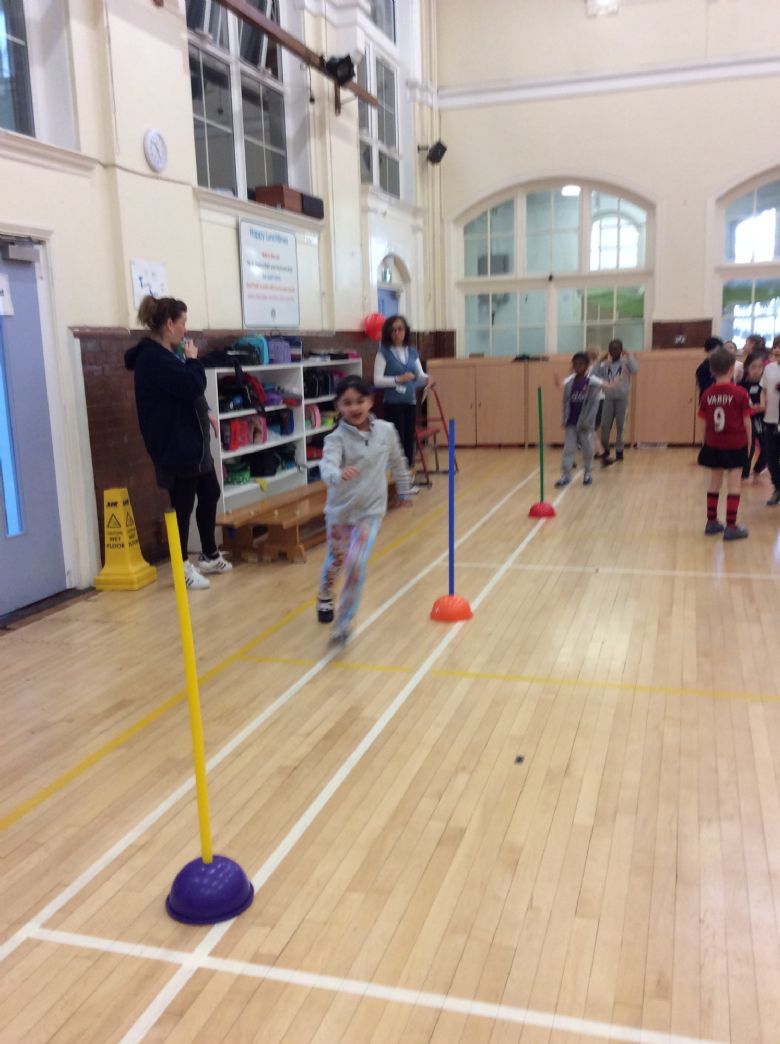 Florence Nightingale
As part of our topic on real life heroes, Dragonfly Class had the opportunity to meet Miss Nightingale and hear all about how she became known as the "Lady with the Lamp". We found out how she became a nurse, why she went to the Crimea and how she improved the conditions for the soldiers and nurses. Take a look in our gallery to see more photos of us helping her to clean the hospital and care for the injured soldiers.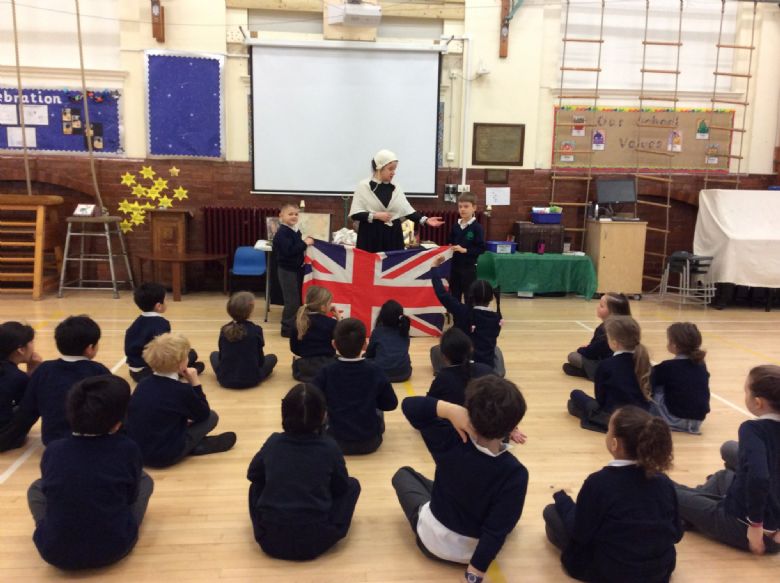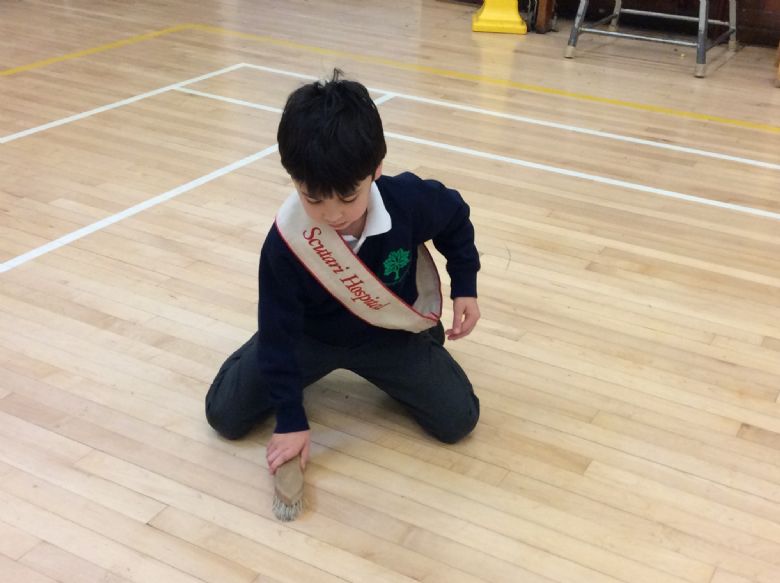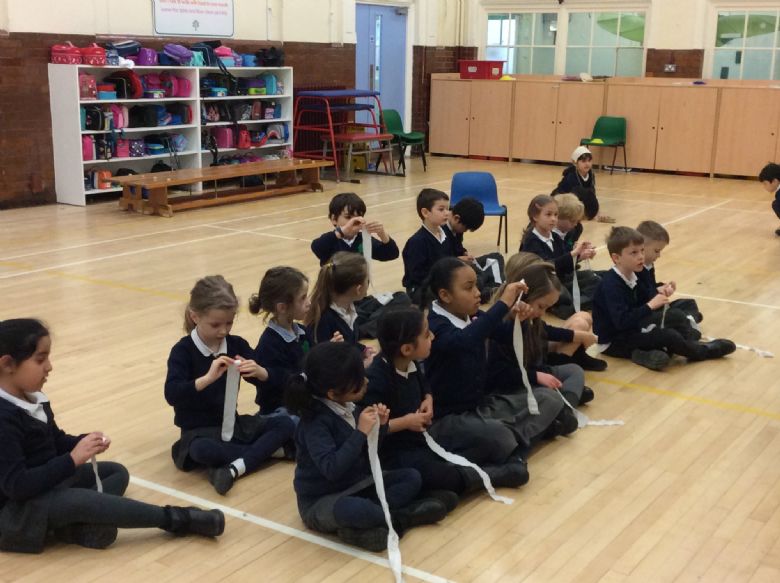 Visit to Kew Bookshop
As part of our World Book Day celebrations, we enjoyed visiting Kew Bookshop to exchange our tokens for one of the specially published books. Many thanks to Kew Bookshop for letting us come to visit. We really enjoyed it!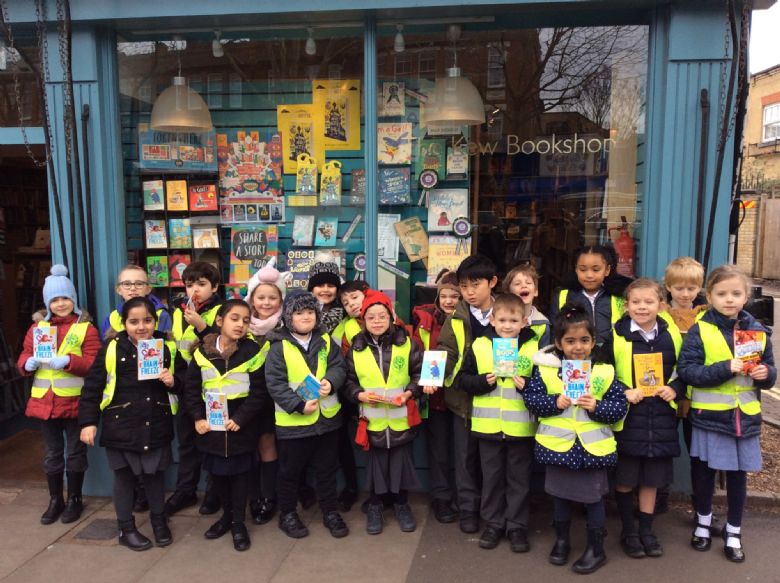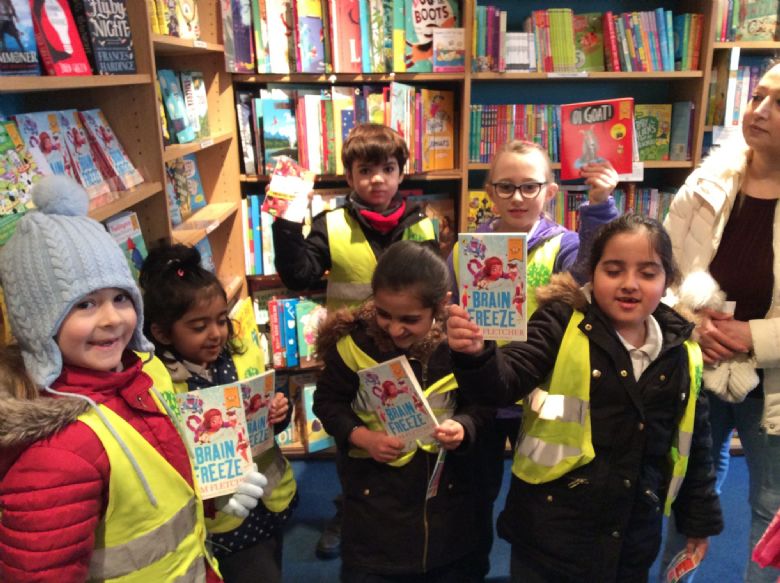 World Book Day
Wow! What a super array of book characters walked through the doors to Dragonfly classroom on World Book Day. Take a look in our gallery to see which book characters we dressed up as. Which costume is your favourite?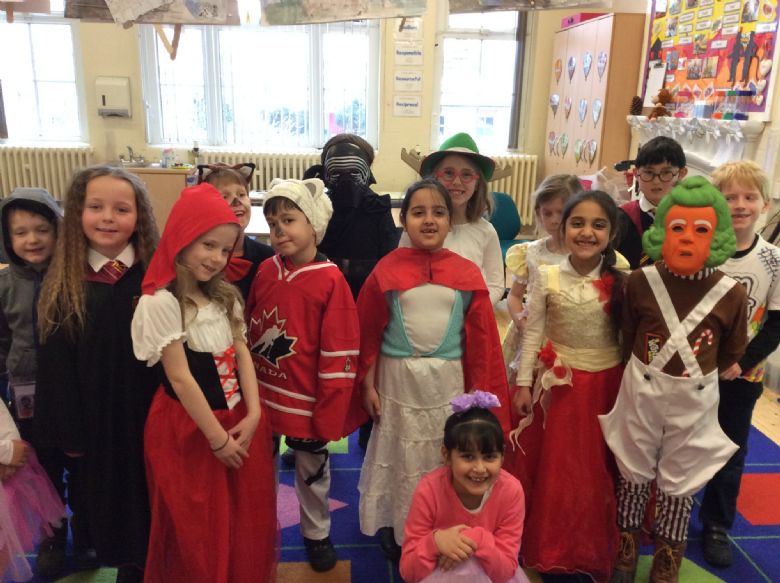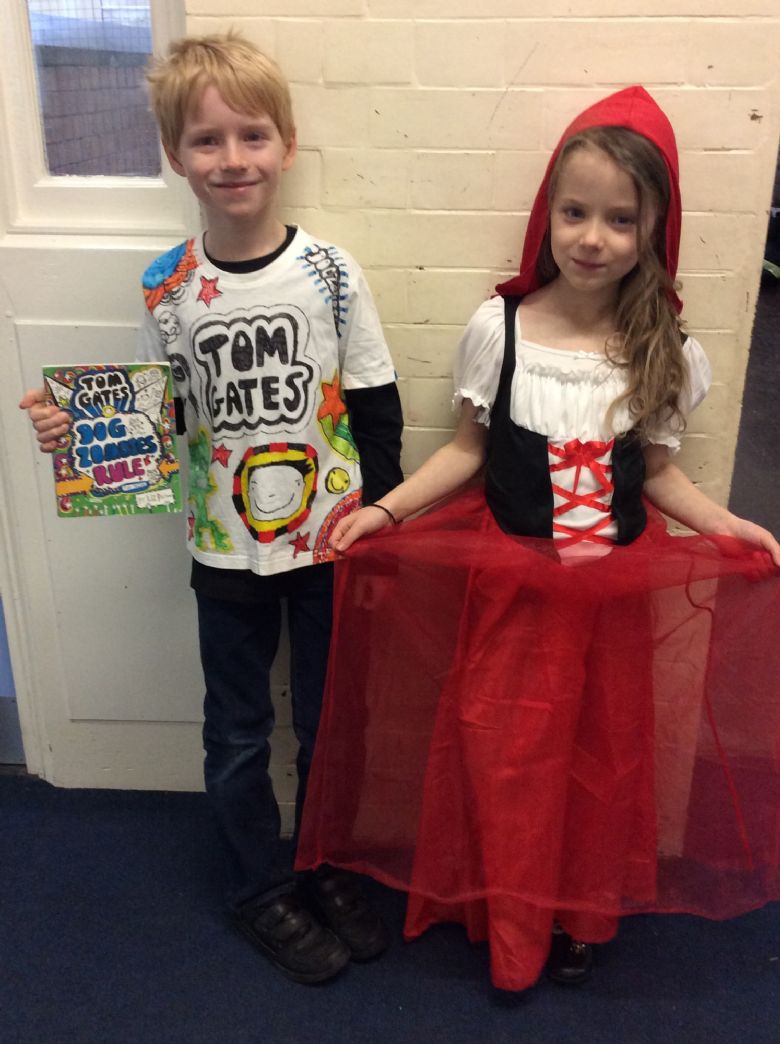 Fun in the Snow
Last night a blanket of snow swept across the streets around Darell, so the whole school made the most of the snowy day with some fun in the park. Check out our gallery for some more photos.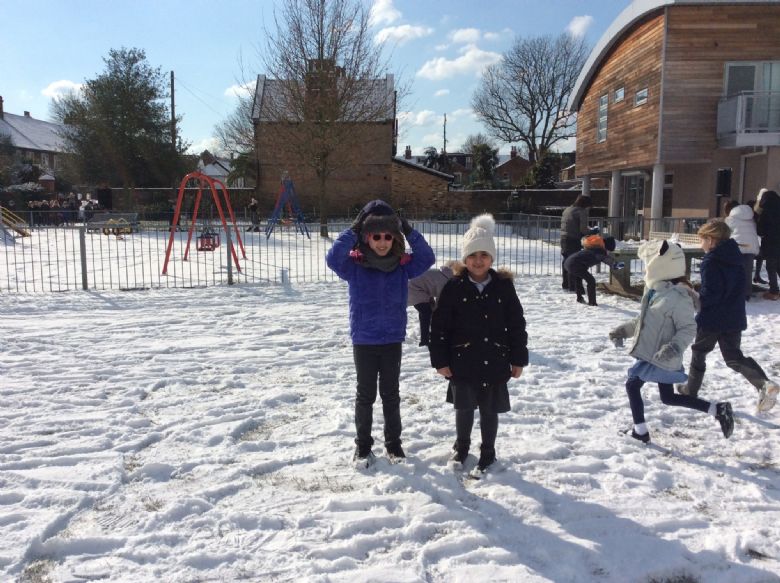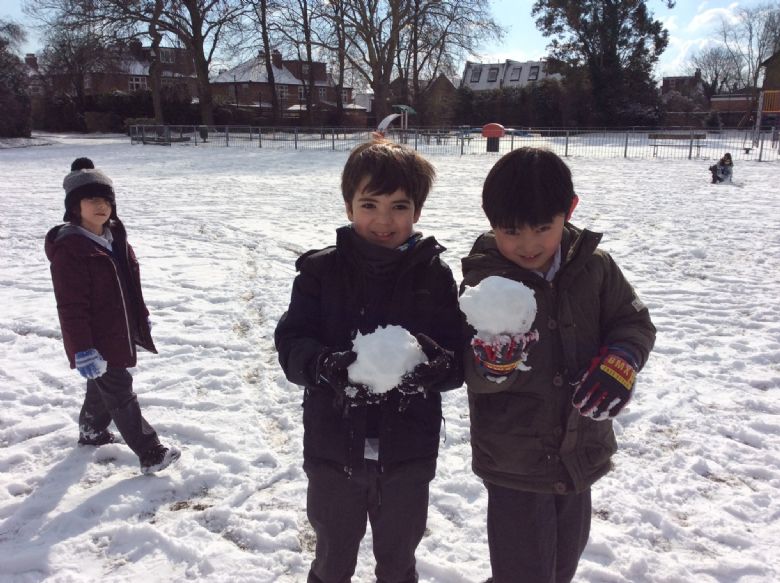 City Poem
In Year 2 we have been writing our own poems inspired by our new text 'Claude in the City'. We imagined we were in the city and recorded, on strips of paper, something we could see, hear or how we felt before arranging the strips into a verse to encapsulate the sense of the city.
Take a look in our gallery for more photos.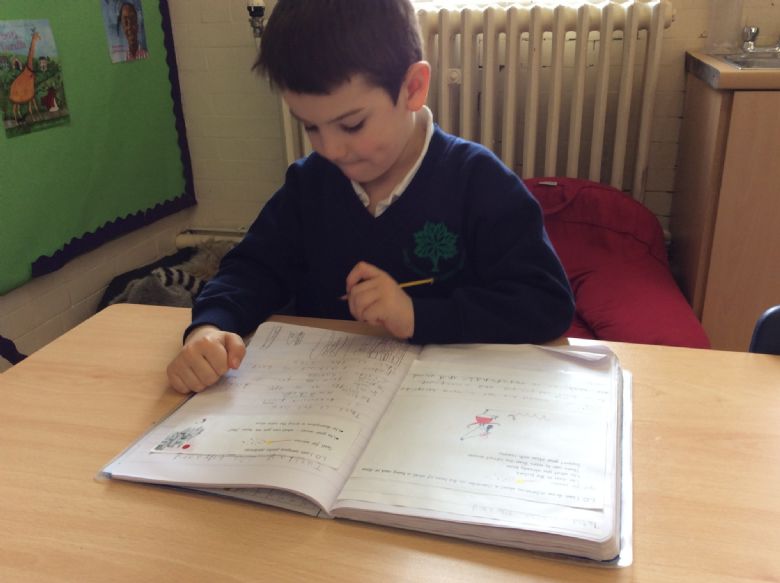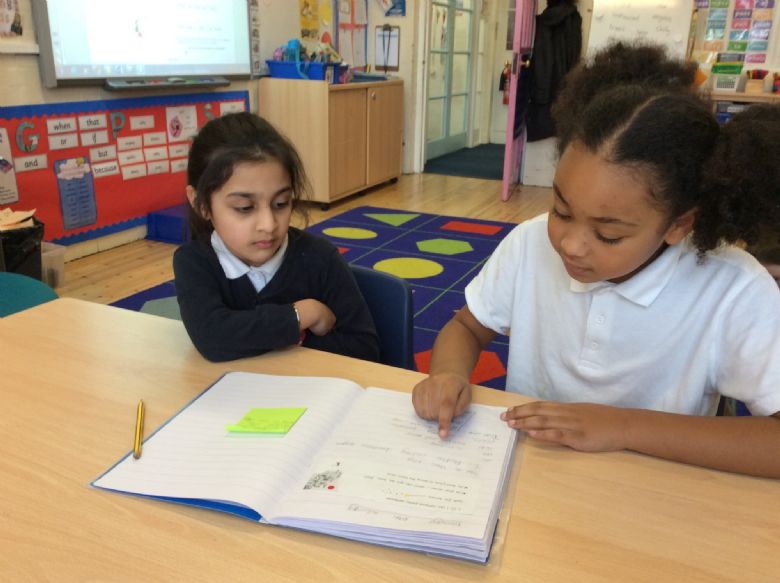 Digital Footprints
Year 2 have been learning about Digital Footprints this week. First, they thought about the things that they like to do online and the sites they like to visit. They also discovered that they leave a trail of information behind about the things they have done online and the games that they have played. So, they thought it was a good idea to leave a positive Digital Footprint because in 10 or 15 years time they would not want to regret anything they had said or posted online. Check out Grasshopper class gallery to see more photos.
Learning about Islam
In our R.E. lessons we have been learning about Islam. We were very lucky to have a visit from Hamna who helped us to learn more about how and why Muslims pray. She spoke to us about how, as a Muslim, she prays five times a day. It was interesting to hear about how she prepares for prayer, when she prays and why she prays. We thought about the commitment needed to pray five times a day and reflected on what commitment means to us.
Special thanks go to the wonderful Hamna for coming to share her knowledge and experience with us.
Take a look in our class gallery for some more photos.
Jack and the Beanstalk
This week we were lucky to have a theatre company visit us from the West End! Two actors from the 'West End in Schools' theatre company came to Darell and performed Jack and the Beanstalk. The fairy-tale kingdom of Littletania was in BIG trouble! The greedy Giant Blunderbore ruled the land and Jack was determined to defeat this gigantic meanie. With our help, the hero, Jack, found the courage to climb the beanstalk and rescue Muriel the Dancing Cow from the nasty Giant's castle in the clouds. We were simply enchanted by the whole performance and thought it was a very memorable way to begin our new topic, Superheroes.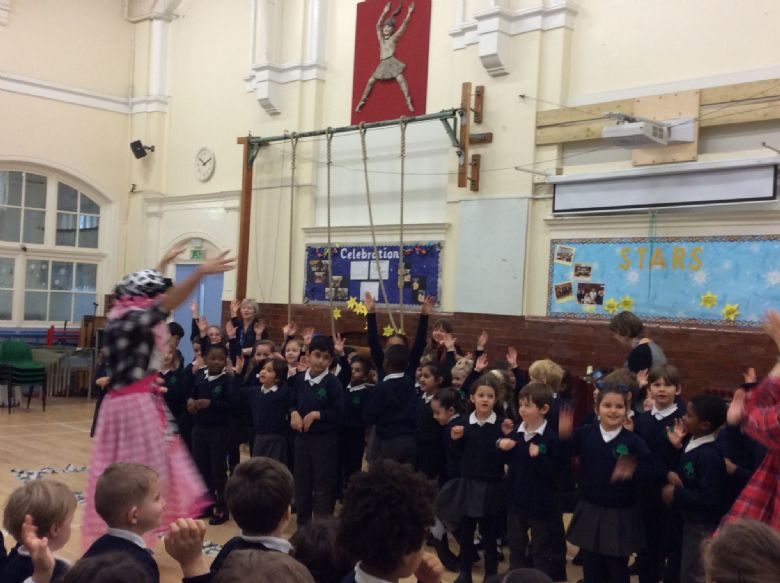 Hey Ewe!
This week we performed our Christmas nativity, 'Hey Ewe!', to our families and friends. Everybody was very impressed, not only with our tuneful singing, but also with how confidently we spoke, danced and acted our way through the performance.
Congratulations go to all our wonderful Year 2 children on a job well done!
Glow Jars
In English we have been learning to follow instructions involving several ideas or actions. We watched a film demonstrating how to make a glow jar that won't need any electricity, and then followed the instructions step by step.
Most of us have decided that we want to keep our glow jars for ourselves, so next week in English we are going to write instructions for children to make their own glow jars at home.
Scooter Training
On Friday, 1st December we had scooter training in the playground. It was rather chilly but we had a lot of fun, and also learnt to ride our scooters safely and responsibly.
The National Archives
As part of our topic on the Great Fire of London, Dragonfly Class visited the National Archives in Kew. At the Archives, we became historians for the morning as we were introduced to some of the famous documents connected with the Great Fire of London. We used maps and Hearth Tax returns for Pudding Lane to investigate what happened in 1666 and develop our skills of historical enquiry. It was incredible to see the real Hearth Tax Returns because there is only one of these documents in existence and it is over 300 years old!
Take a look in our class gallery for some more photos.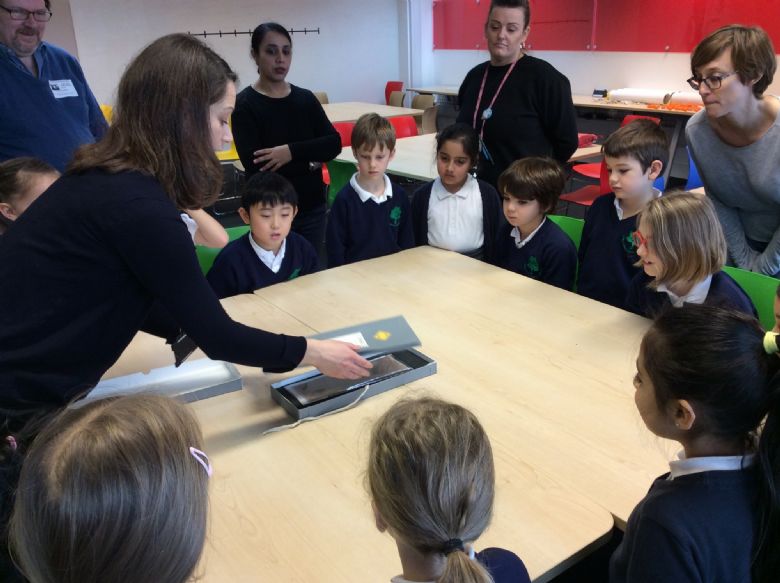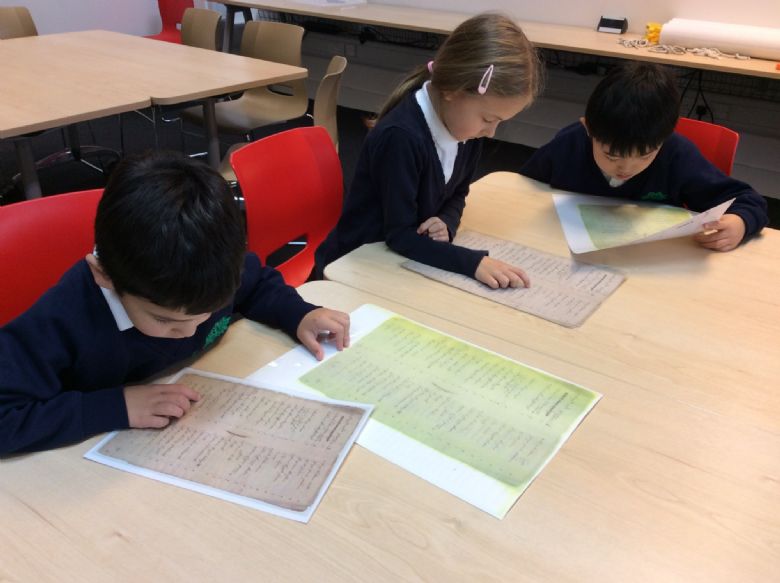 All Different, All Equal
This year's Anti-Bullying Week had the theme of All Equal, All Different. In class we celebrated what makes us, and others, unique and learnt why it's important that everybody feels included and able to be themselves in school.
We also talked about what bullying is and created freeze frames to show what to do if we are being bullied and how we can help if we see bullying happening to someone else.
The Dark
In English we have been learning to draw inferences using the clues in the pictures and text. Today we looked at the illustration on the front cover of our new text and created a freeze frame of the boy at the top of the steps. We thought carefully about our positions and body shapes so that we could show the character's emotions. Mrs Spence then brought our freeze frames to life and asked to voice our thoughts in role. Can you work out how we are feeling?
Story Writers
As part of our topic, we have been working towards this afternoon's story telling session for the past few weeks. We have worked hard to plan, write and illustrate our own stories based on Here Comes Frankie by Tim Hopgood, which we then shared with our friends this afternoon.
We were very lucky to be joined by our very own Mrs Bos, as well as the wonderful Grasshoppers and Miss Hayward.
The adults were very impressed, not only by our high quality writing, but also by our eye-catching illustrations and the confidence with which we read our stories aloud.
Congratulations go to all of Year 2 for writing such wonderful stories.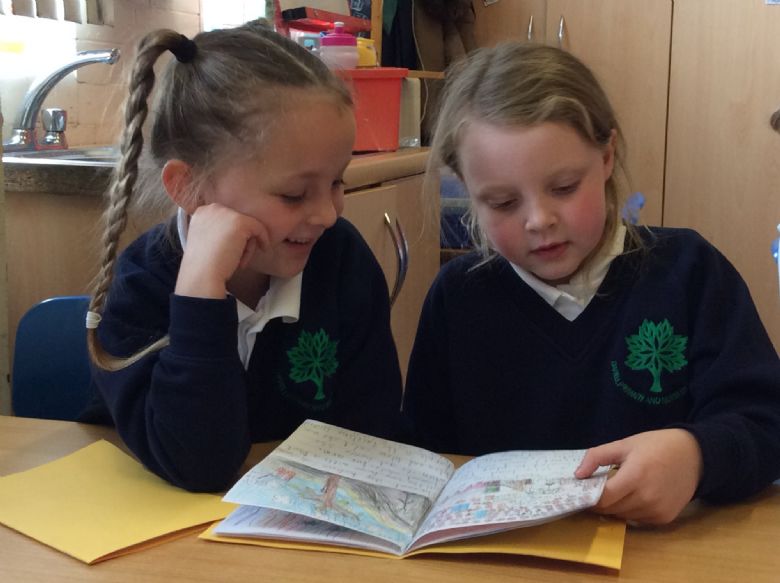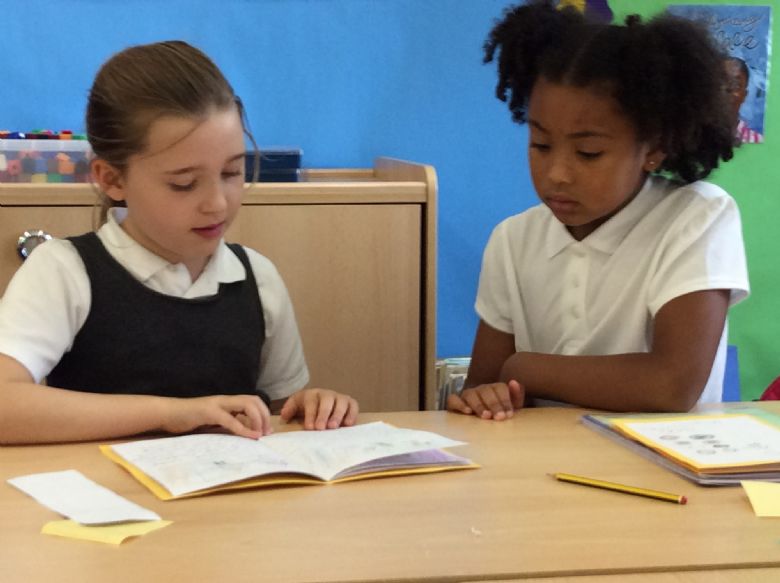 Designing and Making Musical Instruments
In design and technology we have been creating our own musical instruments. We tested our instruments to see if they made the sound we wanted and showed resilience when we needed to make changes to our original design.
When they were finished, we played our instruments to our friends and they helped us to evaluate the finished product.
Take a look in our class gallery for some more photos.
Orleans House Gallery
As part of our topic Beat Band Boogie!, we had a fantastic trip to Orleans House Gallery. We got the R68 bus and walked across Marble Hill Park to the Gallery.
We began our workshop by looking at the exhibition in the Gallery. Our challenge was to find a painting that represented the emotion we were given; it was interesting to see that the same painting represented different emotions for different children.
In the studio we made our very own sketch books and enjoyed experimenting with lines and colour to represent different emotions. We then looked at the work of some famous abstract expressionist artists and created our own pieces of art, based on feelings in response to music. Finally, we used our images to inspire the creation of a class piece in the style of Kandinsky.
After a hard morning's work, we enjoyed a well-deserved rest with a picnic in the Gallery. We really enjoyed being artists for the day; we certainly have some talented artists in Dragonfly Class!
Take a look in our class gallery for some more photos.
Salvation Army Visit
As part of our R.E. topic, we were lucky enough to have Steve visit us from the Salvation Army. He spoke to us about how, as a Christian, he tries to follow Jesus's example of being kind. It was interesting to hear about how he tries to help people less fortunate than himself, including homeless people and older people in the community. We also thought about the things we do to try and show kindness to others and reflected on what we could do in the next week that we have not done before. Mums and dads will be pleased to hear that there were lots of offers to help tidy up and empty the dishwasher!
Beat Band Boogie!
We had a wonderful surprise in music this week. The Bloomfield family came into Darell and we tuned into their stirring sounds and beats. We listened to different instruments from different sections of the orchestra. Mr. Bloomfield played the trumpet just like Frankie from the story we have been reading in our English lessons.
We then had the opportunity to play each instrument. It was so much fun!
Map Makers
In geography we took a walk around the grounds of the school looking for good places to make a sound. We explored what happens when beating a drum stick on a wall, ground, tree, fence and iron railings. We made drawings and took photographs on iPads showing the places we found. Next we are going to become cartographers and use our findings to create maps.
Art
We have been learning to mix primary colours to make secondary colours. We also learnt that if we add white to a colour, we can make tints. It makes the colour lighter. We then created a concentric circles painting in the style of Wassily Kandinsky, using colours we had mixed ourselves.
Science
Year 2 became scientists for the afternoon and used enquiry skills to identify different sounds we could hear in our school grounds. We made sound maps to show what we could hear around us. Our challenge was to show the direction the sounds were coming from, the volume and whether they were continuous or stopping and starting. What an exciting lesson to start the term!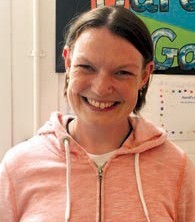 Welcome to Dragonfly Class. I'm Mrs Spence and I'm really looking forward to teaching Year 2 at Darell. I'm excited about the learning journey in Year 2 and especially the visit to St Paul's Cathedral.
You will be receiving the half-termly curriculum newsletter at the beginning of next term, which will detail the specifics of the curriculum and key dates. You will also have a chance to 'Meet the Teacher' at the beginning of September. We very much hope you will all be able to attend. This will be an opportunity for you to hear about the expectations this year, as well as how you can help support your child and the school.
In September, we will be sending home the Home/School Agreement for you to read, sign and return, a 'Good to be Green' Behaviour booklet, and a Practical Guide for Parents at Darell.
I look forward to working with you next year. If you have any concerns or questions, please come and see me after school or contact the office for an appointment.
Mrs Spence