Bumblebee Class (Year 1)
Click here to view Bumblebee Curriculum Newsletter
Click here to view Key Instant Recall Facts for Year 1
Click here to view the Top 100 Book List for Year 1 and 2
Click here to view Year 1 Phonics Screening Check - A guide for parents 2019
English
This half term our topic is 'Superheroes' and Bumblebee class have started it off by reading the story 'Traction man'. Everyone has absolutely loved this story and we have all found it very funny!
In pairs, we have sequenced the pictures and retold the story to our partners.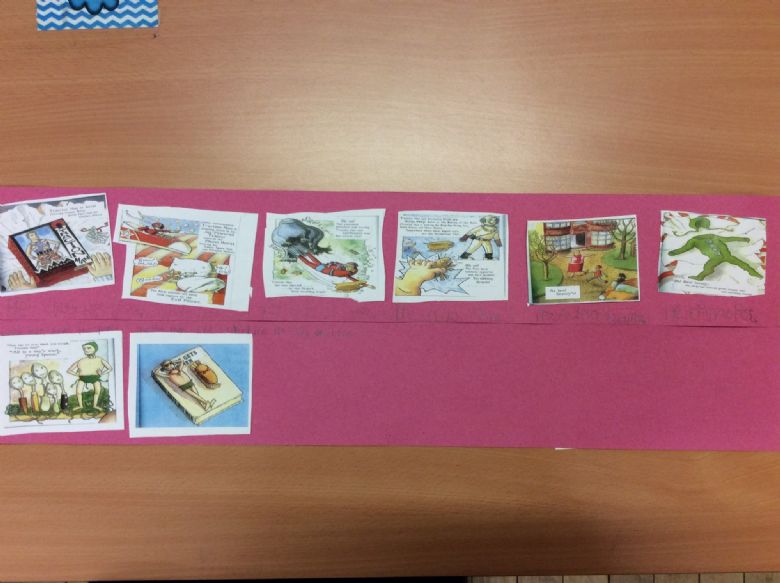 Maths
In maths this half term we are going to be deepening our learning regarding addition and subtraction. Children will be applying their number bond skills to find the answers, as well as the other strategies they have learnt so far.
This week, we have been working on adding by making 10 first. We have used ten frames to represent an addition, making sure to complete one ten frame first. Then, we have shown these two steps on a number line. It has been challenging, but everyone has tried their best!
Art
Our art project this half term is going to be designing a superhero world. Last week, we designed our superhero character. We thought about what we would look like as superheroes. What hair colour would we have? What kind of costume? What would our super power be?
This week, we have created our super hero world. They look fantastic!