Guinea Pigs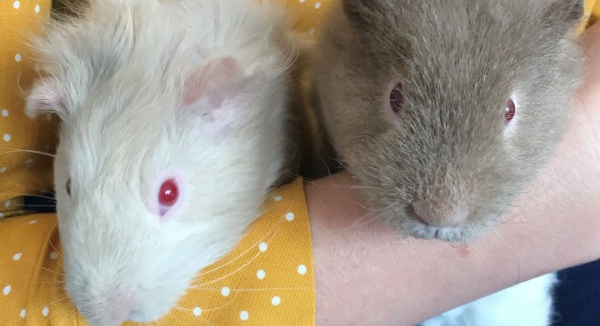 Welcome to our Guinea Piga
Welcome to the Guinea- pigs
Meet Freddie and Mr Tom, our new furry friends are the latest addition to our Darell community.
The guinea pigs will reside in the Nurture Space during the week and spend weekends and holidays with Miss Pepper. Animals can have a valuable impact on children's social education. They provide opportunities to learn to empathise, care for other living things, a sense of responsibility and provide comfort.
The pets are for the whole school community to enjoy and so we are looking forward to introducing them to the children. The children will get an opportunity to handle the guinea-pigs if they would like to. We will ensure that the children wash their hands before and after they handle the guinea pigs and we will discuss with them the possibility that they might nibble hands and fingers! Please can you indicate through Arbor if you do/do not give consent for your child to handle the guinea-pigs.
Thank you!